The Medical Condition That Heath Ledger Struggled With Before His Death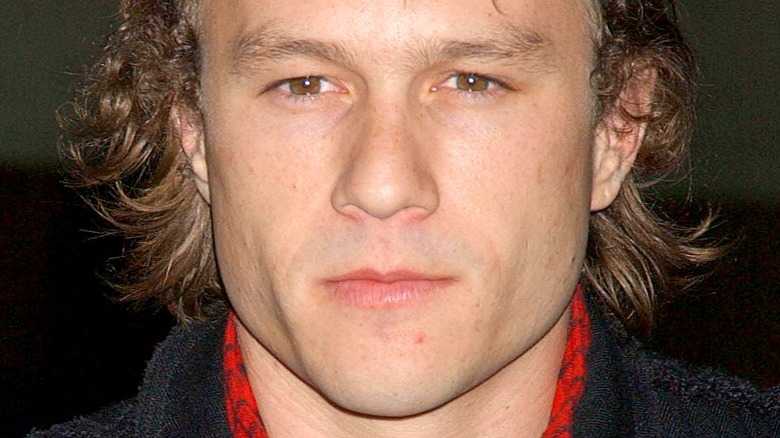 Everett Collection/Shutterstock
Heath Ledger was known for diving head first into the characters he portrayed. His dedication came through in his acting, particularly in Ledger's portrayal of the Joker in Christopher Nolan's "The Dark Knight, which came out only months after Ledger's tragic death at age 28 in January 2008. His performance astounded moviegoers around the world and elevated the bar for all future portrayals of the popular villain, earning the Australian star a posthumous Academy Award for best supporting actor. "Ledger threw himself into a role he clearly relished, giving a transfixing performance as a whiny-voiced god of chaos whose hard-core nihilism is bone-chilling," the Los Angeles Times' Kenneth Turan wrote in his review.
To conceive the celebrated character, Ledger lived entirely in the Joker's mind. "I sat around in a hotel room in London for about a month, locked myself away, formed a little diary and experimented with voices — it was important to try to find a somewhat iconic voice and laugh," he told Empire in November 2007.
That's how Ledger developed the mannerisms that ingrained his version of the villain into popular culture. "I ended up landing more in the realm of a psychopath," Ledger detailed. The process was grueling, but one that Ledger immensely enjoyed. "[It was] the most fun I've ever had, or probably ever will have, playing a character," he said, according to The New York Times. But the work also took its toll, aggravating a medical condition he'd been living with for years.
Heath Ledger suffered from severe insomnia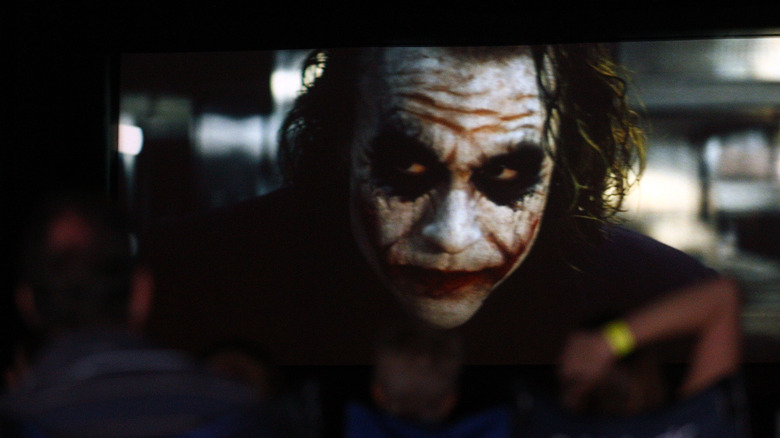 Paul Kane/Getty Images
Heath Ledger suffered from a chronic sleep disorder — a medical condition that sometimes worsened when he was taking on roles. "He had uncontrollable energy," Ledger's ex-partner Michelle Williams told Interview in April 2008. "He buzzed. He would jump out of bed. For as long as I'd known him, he'd had bouts with insomnia. He just had too much energy. His mind was turning, turning, turning — always turning." And the stress of work oftentimes disrupted his ability to get appropriate amounts of sleep.
That was the case when he was filming "The Dark Knight" in 2007. "Last week I probably slept an average of two hours a night," he told The New York Times that November. "I couldn't stop thinking. My body was exhausted, and my mind was still going." As a result, Ledger often had to turn to prescription meds. But even with the aid of drugs, Ledger still struggled to fall and stay asleep.
During those long nights, Ledger sometimes traded his New York apartment for Washington Square Park. "He would walk early in the morning — around 6:30 a.m. or 7 because, he said, he always had trouble sleeping," a retired city-worker told People in 2008. "That's why he'd come out so early in the morning." In addition to taking a stroll to put his mind at ease, Ledger also enjoyed joining the chess players that gather in the park. "He'd say, 'I'm very tired,'" the city worker noted. "And he looked it."
Sleep meds contributed to Heath Ledger's death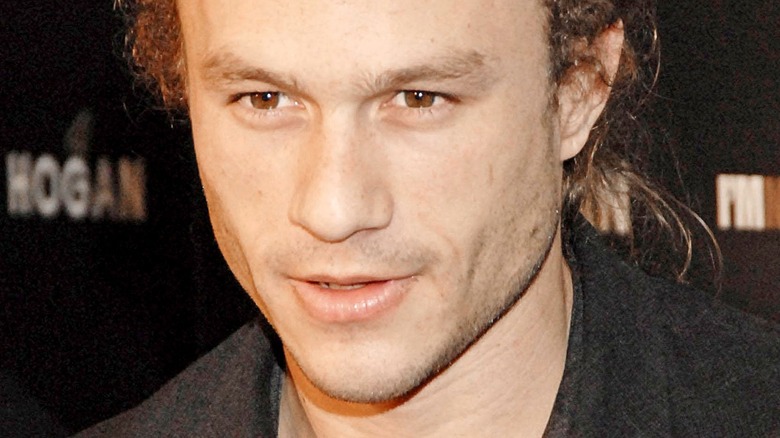 Everett Collection/Shutterstock
Heath Ledger was found unresponsive in his Manhattan home on January 22, 2008, The New York Times reported. An autopsy determined Ledger died from an accidental overdose of prescription drugs, according to a February 2008 New York Times report. In his system, the medical examiner found "oxycodone, hydrocodone, diazepam, temazepam, alprazolam, and doxylamine," drugs used either to treat pain, anxiety or sleep disorders.
While sleep meds contributed to the overdose, forensic pathologist Jason Payne-James said in 2017 that the probable main culprits were oxycodone and hydrocodone, two painkillers. "It just put his whole system to sleep I guess," Payne-James told news.com.au (via Mirror). The latter drug is also used to treat persistent coughs. When he was filming "The Imaginarium of Doctor Parnassus" in the days leading up to his death, Ledger was also reportedly fighting off a chest infection, according to People. 
"We all caught colds because we were shooting outside on horrible, damp nights," co-star Christopher Plummer told the outlet. "But Heath's went on and I don't think he dealt with it immediately with the antibiotics. I think what he did have was the walking pneumonia." Ledger told his family about his chest pain, which they believe contributed to his death. "He mixed some of these drugs for a chest infection with sleeping tablets and that is literally what slowed his system down sufficiently enough to put him to sleep forever," his father, Kim Ledger, told ABC Australia in 2017.