The Tragic Reason Michelle Williams Left A Movie Inspired By Heath Ledger's Death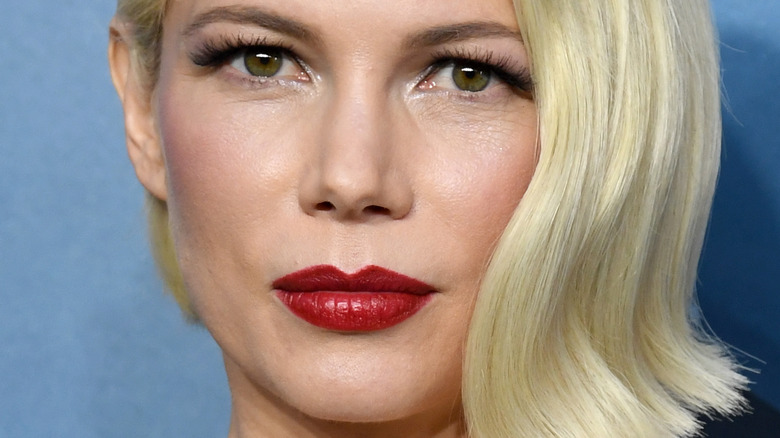 Jon Kopaloff/Getty Images
It's been 14 years since Heath Ledger has died, but Michelle Williams continues to grieve for him. The two started dating in 2004 after starring as husband and wife in "Brokeback Mountain" and welcomed a daughter just a year later. They split in 2007, but in January of 2008, Ledger died due to an accidental overdose. He was only 28 years old.
Williams honored Ledger in many ways after his abrupt passing, including supporting scholarships for aspiring Australian actors who wish to make it big in the entertainment industry. She also gave tribute to him through art, and just recently, she collaborated with director Bradley Rust Gray to develop a script for a film called "Blood," which follows a widow who flew to Japan after her husband's death as a way of coping. Gray, who is good friends with Williams, said that the film was inspired by how the "Blue Valentine" actor navigated her grief after Ledger's death.
The director also revealed that Williams initially signed on to play the widow in the story, but then decided to opt out right before filming. Here's why.
Michelle Williams bowed out of the Heath Ledger-inspired film because it hit too close to home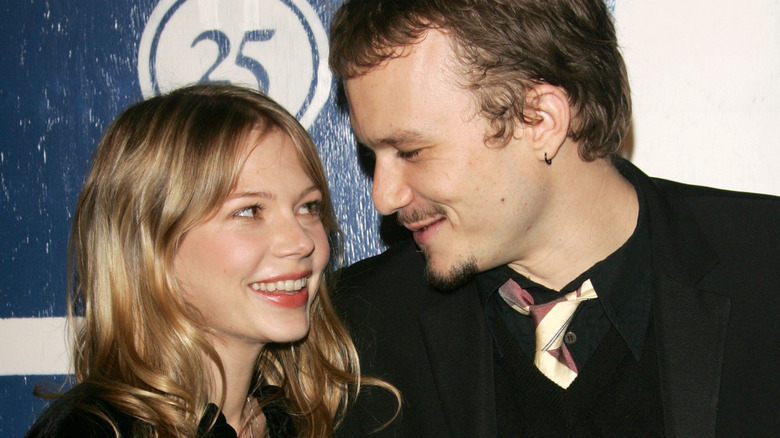 Evan Agostini/Getty Images
Michelle Williams is not one to rehash the past. Thus, while she played a role in developing the script for "Blood" and considered acting in the film, director Bradley Rust Gray said that Williams ultimately decided to exit from the project as she wasn't ready to reopen old wounds.
"We both shared this weight, of death, and the feeling that you always carry that weight when somebody close to you dies," Gray told Entertainment Weekly. "When we were getting ready to shoot the film, she realized it was all a little too close for her still, and she politely bowed out." Gray didn't take offense and was happy that Williams was even involved. "It was actually okay because it opened the film then to be a little bit more universal. It would've been really interesting to do a film with her about that, but, in a way, she was like a bridge," he told Moveable Fest. "In a way I think I wouldn't have developed this story [without her]."
Williams has mostly kept quiet about how she coped with grief following Heath Ledger's death, but in an interview with Vogue in 2011, she said his passing fundamentally changed how she lived. "Now, my life, our life, has a kind of repaired itself. [Ledger's death has] changed how I see the world and how I interact on a daily basis," she said. "It's changed the parent I am. It's changed the friend I am."