Kim Kardashian's Lavish Birthday Celebration Didn't Quite Go As Planned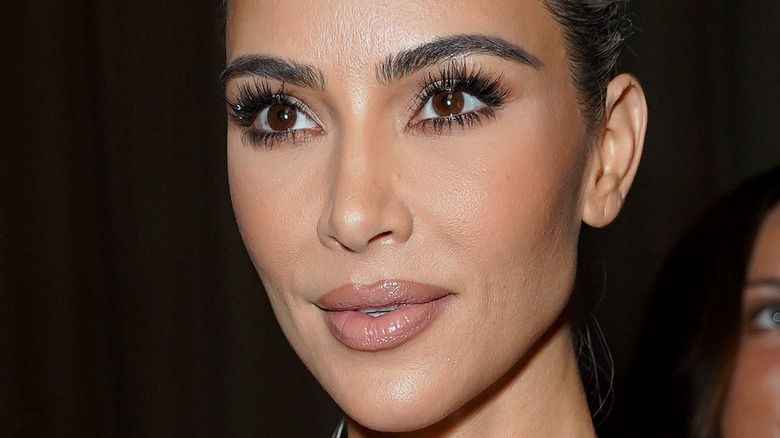 Sean Zanni/Getty Images
On October 21, Kim Kardashian turned 42 years old. Family members took to social media to send the "Keeping Up With The Kardashians" star heartfelt birthday wishes. On Instagram, Kim's mom Kris Jenner posted a video of the SKIMS founder as a toddler, and wrote, "You are still my little girl and at the same time you are the strongest woman I know. You handle everything that you go through with such incredible grace. You are such an amazing example of strength and calm through anything." 
Kim's sister Khloé Kardashian shared a series of throwback photos in a lengthy happy birthday post on Instagram, writing, "My brave, remarkably resilient sister, happy birthday! Life doesn't get easier or more forgiving we simply become more resilient and, in my opinion, you are the poster child of resilience." Kim commented, "OMG this made me cry. i love u forever."
In true Kardashian fashion, the media mogul had luxurious plans for her celebration. However, her birthday bash didn't go according to plan.
Kim Kardashian's initial plans included an Usher concert in Las Vegas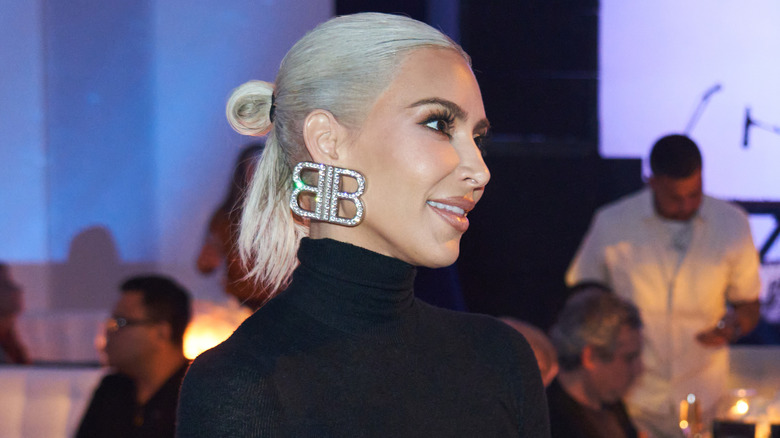 Romain Maurice/Getty Images
So, what ended up happening with Kim Kardashian's birthday celebration? According to Page Six, she was supposed to attend an Usher concert and dine at upscale Italian restaurant Carbone in Las Vegas. However, while traveling on Kylie Jenner's jet, Kim learned that weather conditions would prevent her and her company (which included Khloé Kardashian) from landing safely. On her Instagram Story, Kim said, "The plane couldn't land due to the wind so looks like our Carbone party and @usher concert isn't happening and we are heading back home." After arriving in Los Angeles, Kim and crew enjoyed a fast food meal at In-N-Out Burger. Referring to the cheese fries, Kim gushed, "They're so good." 
Despite the change of plans, Kim appeared to enjoy her birthday celebration. She posted a selfie on Instagram, writing, "This weekend I had an overwhelmingly beautiful amount of love from so many people reaching out and it really made me smile so much. The flowers, the dinner the almost Vegas trip all was so so special and I will remember this birthday forever."