Yolanda Hadid Has A Little-Known Connection To Avril Lavigne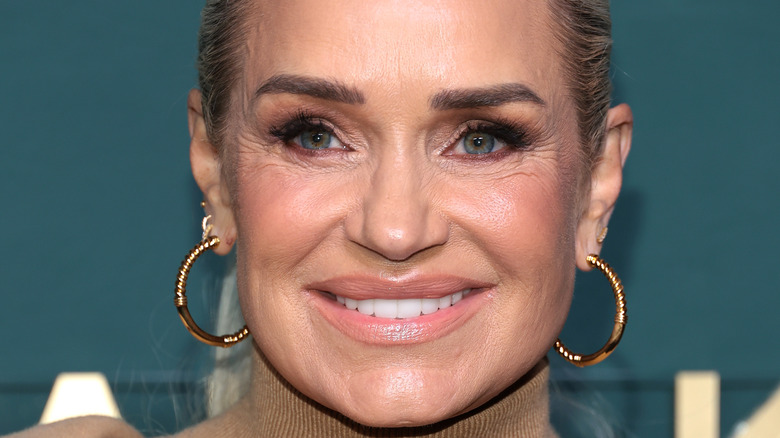 Dimitrios Kambouris/Getty Images
Yolanda Hadid joined "The Real Housewives of Beverly Hills" in Season 3 and was known for her healthy lifestyle. She often spoke about doing a master cleanse, which was a 10-day diet consisting of drinking a lemon juice concoction. However, in later seasons, Hadid opened up about having Lyme disease, which sometimes left her bedridden. During "RHOBH" Season 5, Hadid told fans that she had been suffering from the disease for three years and made a 60% recovery but then had a relapse. "I have lost the ability to read, write, or even watch TV, because I can't process the information or any stimulation for that matter," she wrote, per Bravo.
During "RHOBH" Season 6, Hadid dealt with the other housewives questioning her illness. "I think for a lot of people it's very confusing. A lot of the things she's gone through and the treatments she's done, for some of the cast members they were questioning exactly what she was doing and exactly how sick she was," Kyle Richards explained to ET. Lisa Rinna even went so far as to accuse Hadid of having Munchausen, which is a disorder where people pretend to be sick for attention, per NHS. Following Season 6, Hadid was tired of the drama and left "RHOBH." She has since become an advocate for bringing awareness to Lyme Disease, helping many people along the way, including a pop star.
Yolanda Hadid helped Avril Lavigne with her Lyme disease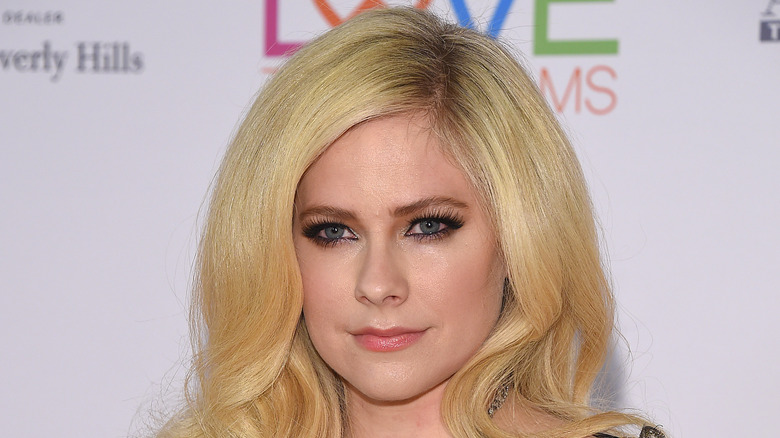 false/Shutterstock
During the early 2000s, Avril Lavigne dominated the radio with her hit songs. However, after 2013, Lavigne faded from the spotlight, and she later revealed that she had been suffering from Lyme disease since 2014, per Billboard. She recalled feeling tired and achy, and much like Yolanda Hadid, she couldn't get out of bed. After a friend suggested she had Lyme Disease, Lavigne contacted Hadid, who introduced her to a specialist. After being diagnosed, the doctors put Lavigne on multiple rounds of antibiotics and antimalarials, but still had a tough fight with the disease. She said, "It went undiagnosed for so long that I was kind of f*****."
Hadid shared how she had helped Lavigne through her illness. "I took Avril under my wing when she first got sick and shared all I know," she told the Daily Dish. "I'm so proud of her for going public and helping us bring awareness to this debilitating disease."
Yolanda Hadid and Avril Lavigne use their platform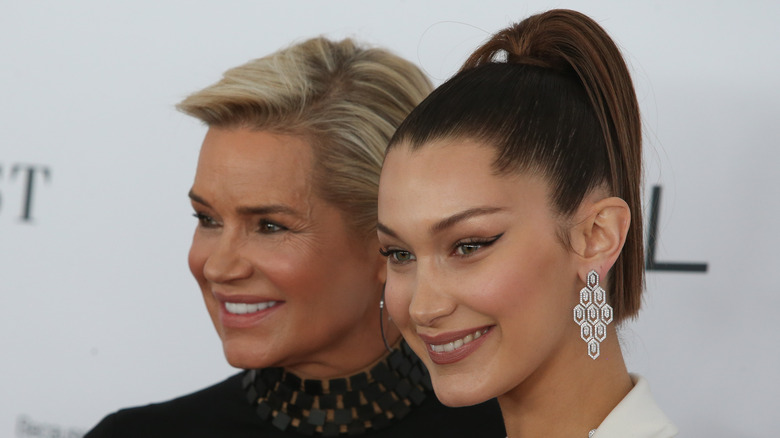 a katz/Shutterstock
Since Yolanda Hadid's Lyme disease diagnosis, she has worked hard to shed light on the mysterious illness that she calls the "invisible disease." In an interview with Vogue, Hadid explained that people with Lyme disease appear externally healthy but are fighting symptoms that leave many with joint pain, migraines, and memory loss. "Most people still don't seem to believe that chronic Lyme disease even exists," she stated. Hadid's daughter Bella Hadid also opened up about having Lyme disease and vowed to help people affected by the tick-borne illness, per ET.
Avril Lavigne has also used her platform to help those with Lyme disease. She started The Avril Lavigne Foundation in 2010 to "provide prevention resources, fund treatment grants, and accelerate scientific research in order." Through her foundation, Lavigne has raised $175,000 over the years for Lymelight Foundation, which provides grants for people with Lyme disease. Lavigne also lent her support to Justin Bieber after he revealed his Lyme disease diagnosis. "Today @JustinBieber shared that he has Lyme disease. There are too many people that have this debilitating disease! People I love and care about and many friends and fans I have crossed paths with," she wrote on Instagram, via People. Lavigne has come a long way since her "Sk8ter Boi" days and along with Hadid, is working tirelessly to advocate for those suffering from Lyme disease.