James Franco Cut From Vanity Fair Cover Following Sexual Misconduct Allegations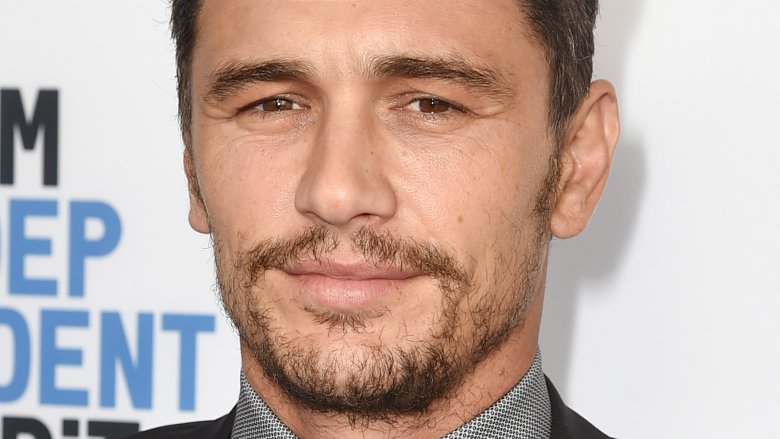 Getty Images
The actor was just taken off of a major magazine cover.
On Thursday, Jan. 25, 2018, Vanity Fair debuted its 24th annual Hollywood issue, featuring stars like Oprah Winfrey, Tom Hanks, Reese Witherspoon, and Gal Gadot. However, one celeb who was reportedly meant to grace the cover with his fellow actors was none other than James Franco, who's faced allegations of inappropriate sexual behavior in recent weeks.
According to The Hollywood Reporter, Franco had been interviewed and photographed for the magazine cover but was later removed from the spread after claims about his alleged sexual misconduct were shared both online and in a report by the Los Angeles Times.
A rep for Vanity Fair said as much to THR, stating, "We made a decision not to include James Franco on the Hollywood cover once we learned of the misconduct allegations against him."
It's unclear when Vanity Fair made the final decision to cut Franco from the cover, as the allegations against him went public shortly after the 2018 Golden Globes, just weeks before the magazine's publication.
As Nicki Swift previously reported, Franco was said to have allegedly used his power and influence to pressure women, some of whom were in classes he taught, to appear nude or partially undressed in film projects. One woman claimed he "would always make everybody think there were possible roles on the table if we were to perform sexual acts or take off our shirts."
Another woman, Violet Paley, who had a consensual romantic relationship with Franco, alleged that he'd once pressured her to perform oral sex on him in a car. In the Los Angeles Times article, she noted, "The power dynamic was really off."
Franco addressed the allegations in late-night interviews with both Stephen Colbert and Seth Meyers. "The things that I heard that were on Twitter are not accurate, but I completely support people coming out and being able to have a voice because they didn't have a voice for so long," Franco said on The Late Show. "I don't want to shut them down in any way. It's, I think, a good thing and I support it."