Inside Leslie Jordan's Private Love Life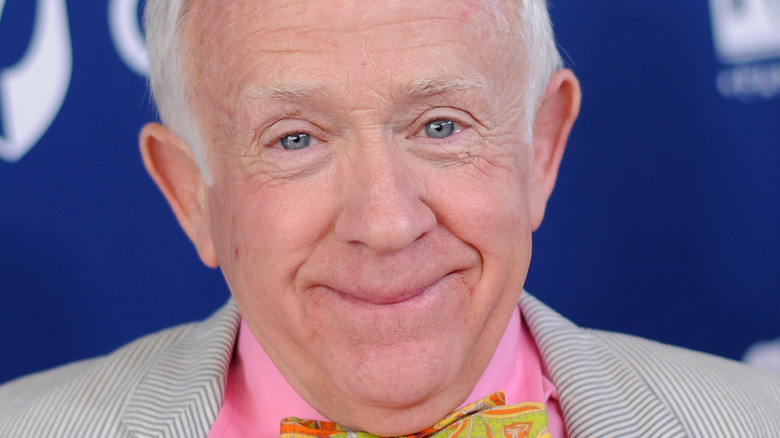 Vivien Killilea/Getty Images
In January 2021, Leslie Jordan talked about becoming an unexpected social media star and influencer during the pandemic, as well as being a "gay icon." As he told the Los Angeles Times, "I fell out of the womb and landed in my mother's high heels." He then mentioned how it was often difficult to accept his "effeminate" personality. "I open my mouth and 50 yards of purple chiffon come out," he joked.
A few months later, in April 2021, the "Will & Grace" actor opened up even further about learning how to accept himself. "I'm a happy person but when you grow up with a secret ... there's a lot of inner turmoil," he told Page Six. He mentioned that he struggled with alcoholism, and sobriety helped him come to terms with his sexuality. "I wouldn't change anything for having gone through that because it's made me the person I am today," he added.
Then, in August of that same year, the actor opened up about his relationship with the church while being openly gay. "I firmly believe that God made me this way," he told Shania Twain on her "Home Now" radio show (via People). "I'm not a mistake." He added that he'll sometimes be dramatic and say "he walked away" from the church, but in reality, he just stopped going due to the fear of not being accepted. 
Since Jordan has talked about accepting his sexuality on different occasions, many have wondered: What did his romantic life look like?
If you or anyone you know is struggling with addiction issues, help is available. Visit the Substance Abuse and Mental Health Services Administration website or contact SAMHSA's National Helpline at 1-800-662-HELP (4357).
Leslie Jordan briefly opened up about his dating life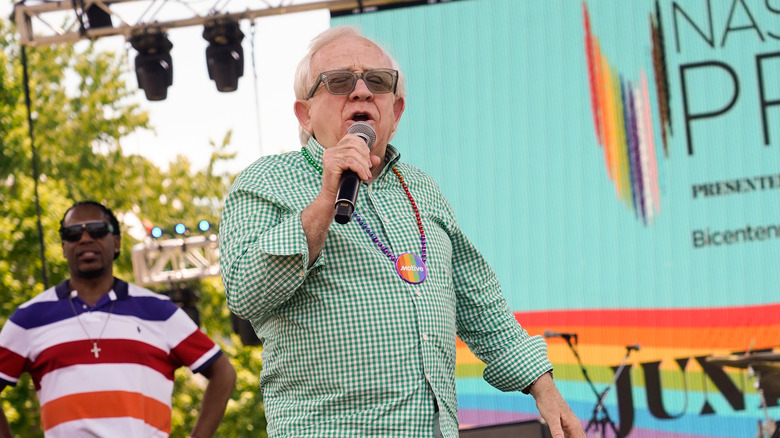 Mickey Bernal/Getty Images
Leslie Jordan, who unexpectedly died on October 24, usually kept his dating life quiet, per Distractify. The media outlet did report that several other websites claimed he was single. Although the "Call Me Kat" actor kept it hush-hush in regard to who he may be linked to, he did briefly talk about his romantic life here and there.
"I had straight boys that I kept for years," he told the Gay Times in 2017 (via Yahoo News). "I was with one for 10 years." The actor then mentioned that at the time of publication, he was seeing a guy he met online. Jordan was reportedly 20 years older than this individual. "After three days he asked me to marry him," he added. The "Sordid Lives" actor allegedly said that he wanted to see how he felt after his trip to London for 30 days before giving an answer.
The "Will & Grace" actor also joked about his dating life on social media. In October 2021, Jordan posted a picture with "New Girl" alum Max Greenfield to Instagram. "Tonight at dinner, I jokingly asked @iammaxgreenfield to marry me," he captioned the post. Jordan then said that Greenfield responded with, 'I am straight and already married.' "He didn't say no," the "The Cool Kids" actor added. "On second thought, I don't want to be a homewrecker," he joked.