The Reason Bill Maher Never Got Married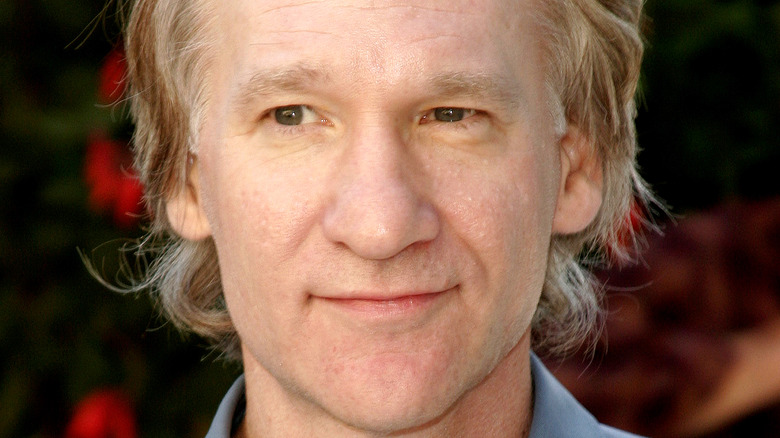 Tinseltown/Shutterstock
Throughout his career, Bill Maher has become one of the most recognizable — and often controversial — comedians in the United States. While he currently takes to the stage every Friday night to unabashedly offer his opinions on various topics, from politics to entertainment, Maher is also confident enough to speak about his personal life. While the comedian has dated several women over the years, including former Playboy model Karin Taylor and ex-WWE superstar Rochelle Loewen, he has never actually walked down the aisle. 
Unsurprisingly, as with most other subjects, the "Real Time with Bill Maher" host is quite opinionated about the topic of marriage, and his take on the concept might also be one of his most contentious. As it turns out, there are several reasons why Maher has decided to forgo tying the knot, and while some may wonder why he never got married, Maher likely wonders: Why do some people get married?
Bill Maher is not a fan of monogomy
Bill Maher might have a shady side, but he's not leaving fans in the dark about the real reason why marriage has never been in the cards for him. During a 2019 appearance on "The Howard Stern Show," Maher stated his views on marriage clearly: "I never understood how you could be with the same person, day after day, week after week, month after month, year after year. I just don't get that." He further added that he loved being by himself, telling Stern, "I like all my time to decide what to do with all my time."
His interview with Stern isn't the only time the comedian has spoken of his disdain for marriage. The comedian has compared tying the knot to enslavement, having referred to himself as an "escaped slave." According to The Sun, the comedian formerly showcased this analogy in the biography section of his website. "I'm the last of my guy friends to have never gotten married," the page previously read. "And their wives — they don't want them playing with me. I'm like the escaped slave — I bring news of freedom."
Bill Maher has been deeply in love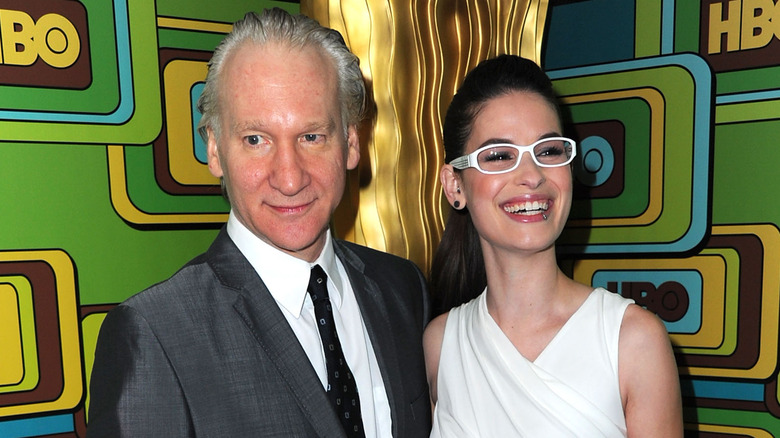 Alberto E. Rodriguez/Getty Images
While Bill Maher has never married, he allegedly considered breaking his streak of bachelorhood for one special lady. In 2009, the New York Daily News reported that Maher was so crazy in love with his then-girlfriend, 26-year-old science educator Cara Santa Maria, that he considered marrying her. The only thing that Maher confirmed at the time was that "neither one of us believes in God or marriage, so I guess a big church wedding is out."
While appearing on "The Howard Stern Show," the comedian may have alluded to the rumor. He confirmed to Stern that he has "been in love," though he didn't mention any specific romantic partners. 
Nonetheless, the relationship was short-lived, and Maher and Santa Maria called things off in 2011. Apparently, the breakup was friendly, as the two simply weren't meant to be. Per In Touch, Santa Maria said at the time, "Our breakup was mutual and amicable. We continue to be friends and work together." Maher affirmed that the breakup was difficult but wished nothing but the best for his ex-girlfriend.