How Much Money Do The Stars Of Sister Wives Really Make From The Show?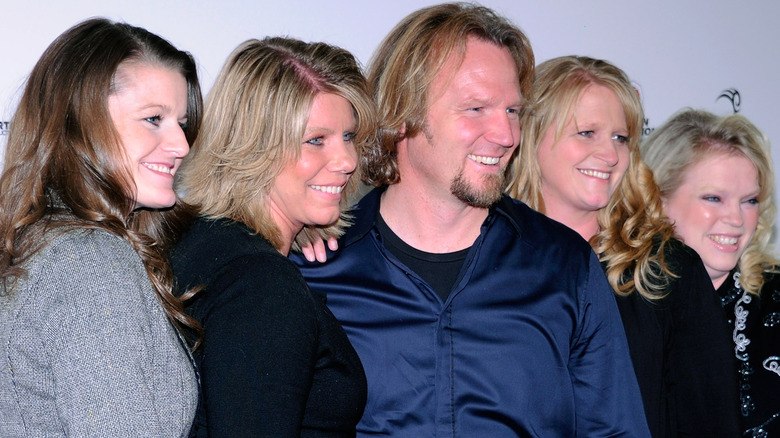 Ethan Miller/Getty Images
"Sister Wives" has been on the airwaves since 2010 with 17 seasons and counting, and it doesn't look like we'll part from the trials and tribulations of the Brown family anytime soon. The reality TV series continues to put a spotlight on the polygamist family of Kody Brown and his three wives, Meri, Janelle, and Robyn; now ex-wife Christine; and their 18 children.
The "Sister Wives" cast members are bona fide celebrities at this point, with most branching out to tackle other projects thanks to their increasing popularity. But it looks like the reality series remains to be their primary moneymaker. The question is, how much do they even earn?
There's no question that the Brown family has a lot of mouths to feed. But while everyone knows that there's money to be made in reality television, it's normal to wonder if their payouts can sustain them. As it turns out, the Browns' salary isn't as high as you think.
The Brown family gets paid as a group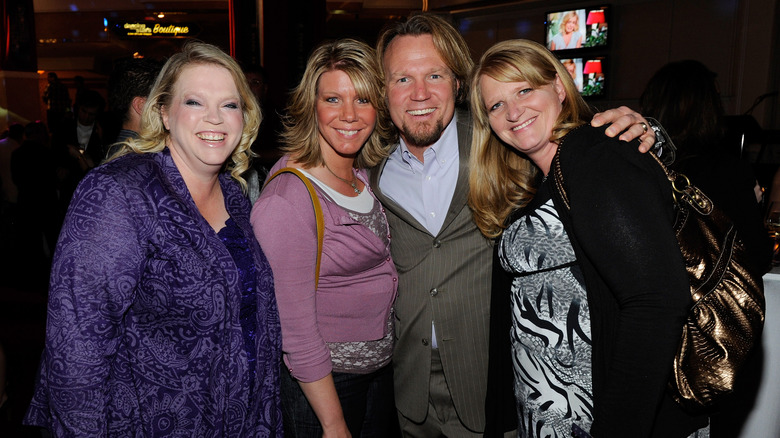 Ethan Miller/Getty Images
Unlike other reality stars that have individual salaries, the Brown family in "Sister Wives" get paid as a collective. In Touch Weekly notes that the famous clan rakes in roughly 10% of the show's budget per episode, which is in the neighborhood of $250,000 to $400,000. If you do some quick math, the Browns only get $25,000 to $40,000. That may seem like a high amount, but there five adults (plus their kids) in the family splitting this salary.
However, there were also reports that the Browns took home more than that. Per Soap Dirt, the adult members of the family each took home $180,000, totaling nearly a million dollars per season. But when TLC suggested that they cancel "Sister Wives," the patriarch of the family, Kody Brown, reportedly negotiated the network and agreed to a pay cut to keep the show on the air. He purportedly proposed to continue doing the show for one salary, less than $200,000. This apparently happened for season 12, but seeing as the show is now on its 17th season, it's safe to say that his tradeoff was successful.
The Sister Wives stars have other sources of income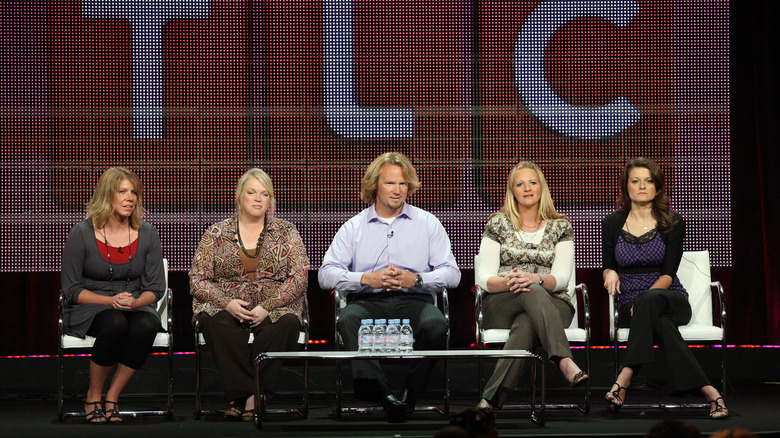 Frederick M. Brown/Getty Images
It's unclear how much the "Sister Wives" cast really get to receive per season. However, if they ended up only getting a joint salary to keep the show going, then it's safe to say they may not be earning enough to sustain their lifestyle. Luckily, the sister wives themselves are proactive and have found income elsewhere.
Robyn opened an online clothing and jewelry boutique called "My Sisterwife's Closet," while Meri owns and manages her own bed and breakfast establishment called Lizzie's Heritage Inn in Utah. "This is an old family home of mine, built by my great-great-grandparents in 1870 and occupied by four generations until it sold out of the family in the 1980s," she wrote in an Instagram post, adding that it was her "long time dream" to own the property. Meanwhile, Janelle is a licensed real estate agent, and Christine has her own spinoff, "Cooking With Just Christine," on TLC.com — along with occasional sponsored posts via Instagram.