Camila Cabello Opens Up About Leaving Fifth Harmony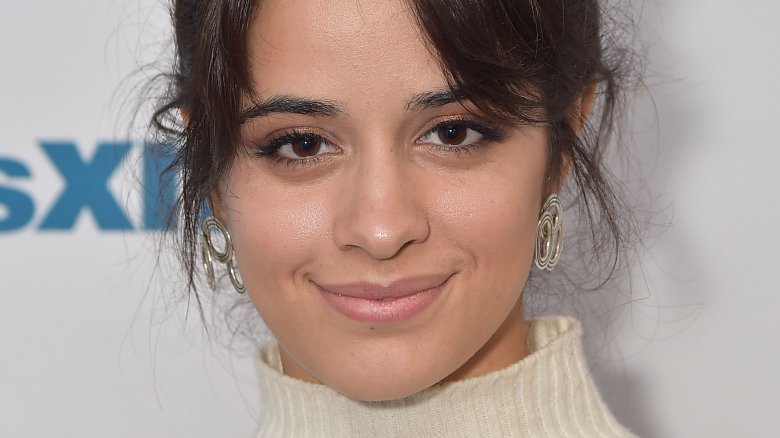 Getty Images
The "Havana" singer is getting candid about going solo.
On Thursday, Jan. 25, 2018, Camila Cabello opened up about her decision to leave Fifth Harmony in December 2016 to pursue a solo career during her cover story interview with Net-a-Porter's The EDIT (via Us Weekly).
"With the experiences we had being in the studio, I became super-curious about songwriting and it was around the time — I think it was the second year that I was with the group — that I wanted to start songwriting for other people," the 20-year-old hitmaker said. 
"But once I was old enough to experience my first kiss, or the first time that I went out on a date, I began writing songs about it, and I didn't want to give them away to anybody else because they were about me," Cabello, who dropped her debut solo album in 2017, continued. "I was finding my voice, and with it, I found the passion that gives you a deeper meaning."
The "Crying in the Club" singer went on to say that she's grateful for the four years she spent with the all-female group, which was formed in 2012 on The X Factor and currently includes former bandmates Normani Kordei, Ally Brooke, Dinah Jane, and Lauren Jauregui. 
"Man, it shaped me entirely," she explained. "I would not be the person that I am right now; I would not have been ready for this. I feel like being part of a group teaches you so many things about yourself, ironically."
"It also brings out this healthy competition, you know what I mean?" the singer-songwriter added. "You never want to be the one that sucks."
Cabello, who's been open about her struggle with anxiety and OCD, went on to say that she luckily had her parents' support when she made the difficult decision to break free from the popular "Work from Home" group. "There are characteristics [about me] that are super-Latin," she said. "My parents don't think that anything is that big of a deal because they went through so much struggle to get where they are. So whenever I'm like, 'Ooh, I'm so nervous, I'm about to perform,' they're like, 'Cut the crap. You'll be OK.'"