Camila Cabello Announces Debut Solo Album With Emotional Post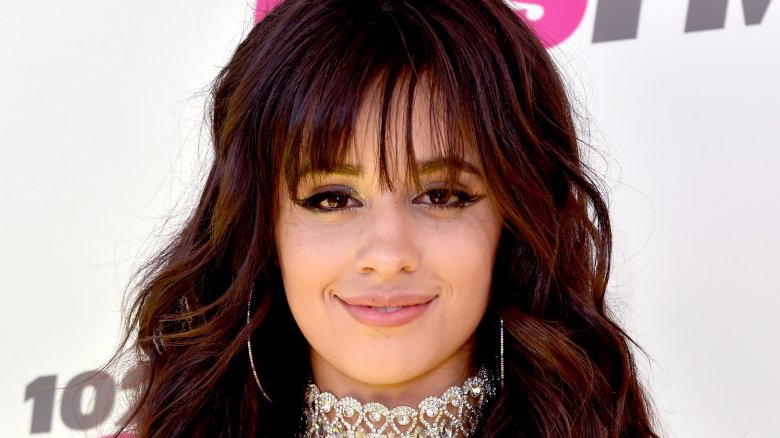 Getty Images
Get ready, world—Camila Cabello is coming for you.
The former Fifth Harmony songstress announced on Instagram through a series of posts that her debut solo album, entitled The Hurting The Healing The Loving, is on the way. And while there's no confirmed release date quite yet, fans will have a brand new single to look forward to! The first track from the record will drop on May 19, 2017.
"'The hurting the healing the loving' is the story of my journey from darkness into light, from a time when I was lost to a time when I found myself again," Cabello wrote on Instagram. "The story behind the album starts with the second song that you'll hear called 'I have questions' which I started writing in a hotel bathroom on tour a little over a year ago. I was completely broken during that time, I was in the kind of pain that's uncomfortable to talk about, and it was the kind of chapter you never want to read out loud."
"I couldn't write another song for 6 months because writing meant I had to feel everything, and I wasn't ready to do that yet," the 20-year-old, who's struggled with both OCD and anxiety, explained, "so when I graduated from hotel bathrooms to studios to make my first album, I was making music about everything BUT what I was going through, it was like a secret burning on my tongue and for some reason I could not get myself to say it ... till one day I just could not run anymore."
Cabello continued, "After that I wrote a sad song everyday, everything I wanted to say, every lyric on my phone, I said everything until I got tired of writing about it. Until I was sick of the sad songs!!!!! As I got happier and happier, I realized the songs were getting happier and happier. And I realized I wasn't making music just to make an album anymore, I was making this music to heal."
"To the hurting, thank you for teaching me that even if at night you take me into the deepest depths of the ocean, I will still wake in the morning," Cabello concluded. "To the healing, thank you for the tears. When they finally came, they tasted like God. To the loving, you are even more beautiful than I remember."
Cabello left Fifth Harmony in December 2016 after singing with the girl group for over four years. In the months since, she's proved herself to be a talent to watch. She most recently collaborated with Pitbull and J Balvin on the song "Hey Ma," which was featured on The Fate of the Furious (2017) soundtrack.
Cabello's scheduled to take the stage at the 2017 Billboard Music Awards—so we might get to see a live performance of her new single within days of its release. Lucky us! The BBMAs will air live on May 21, 2017 at 8 p.m. EST on ABC.