Jeremy Piven Accused Of Sexual Assault By Three More Women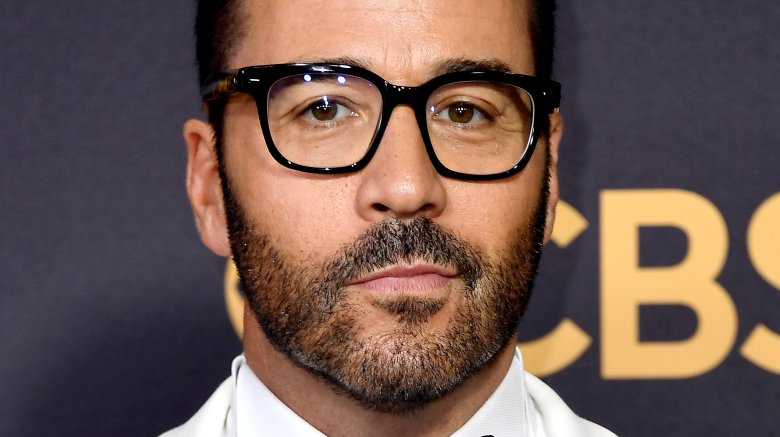 Getty Images
The Entourage star is facing more serious allegations.
In a BuzzFeed exclusive, published on Saturday, Jan. 27, 2018, three more women came forward with sexual assault claims against Jeremy Piven, bringing the number of his accusers to eight.
Susan McCain Olson, who was a 17-year-old extra on Lucas in 1985, claimed that the actor groped her after following her into a trailer on set, pinning her down on the couch and kissing her. "At one point I kind of was like, 'This is it, this is where I'm going to get raped,'" she said.
After she said she pushed him off and left, she reportedly didn't tell anyone about the alleged incident for fear of being fired. However, McCain Olson, now 51, decided to come forward with the allegations because Piven denied previous accusations, saying, "For him to deny it, that infuriates me."
The second woman, who asked to remain anonymous, alleged that the actor forced himself on her in 1994. The woman, now 46, claimed that the two met at a hair salon in Montreal, Canada, where Piven was filming Dr. Jekyll and Ms. Hyde. After she said she agreed to show him around town, Piven allegedly invited her to meet at his hotel room, where she claimed he pushed her up against the wall and tried to kiss her before she pushed him off and left.
"I guess he thinks he's this actor and he can do whatever the hell he wants to people," she said. "To have somebody force themselves on you like that — it made me feel very uncomfortable and grossed out."
Piven's third new accuser, Diane Gonzalez, was an extra on Ellen in 1996. She claimed that the two shared a "consensual romantic encounter" which allegedly turned physically aggressive after he exposed himself to her at his house. "I think the threat was just how aggressive and how strong he became as he was holding me down," Gonzalez said, explaining that she was eventually able to leave. "I just didn't want it to get any worse."
Piven, 52, has vehemently denied these new claims. "These allegations, which in one case goes back more than 30 years and the two others more than 20 years ago, are false," he said in a statement. "As evidenced by the lie detector test I took and passed, I have never forced myself on anyone, nor have I ever exposed myself or restrained anyone against their will. To the contrary, if any woman ever said no, I stopped."
As Nicki Swift previously reported, three women initially accused Piven of sexual assault in late October 2017, in the wake of the now infamous Harvey Weinstein scandal. "Let me begin by saying that the accusations against me are absolutely false and completely fabricated," the actor tweeted in November. "I would never force myself on a woman. Period."
Piven is only one of several men in Hollywood to be accused of sexual misconduct in recent months.