Kim Kardashian Slams Lindsay Lohan's 'Confusing' Accent After She Disses Her New Braids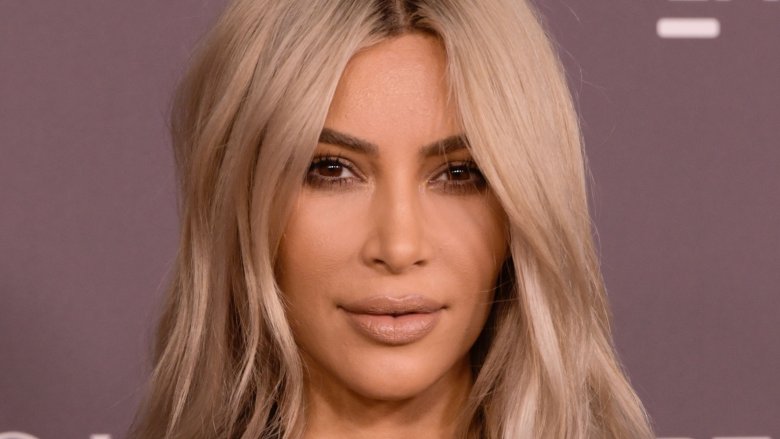 Getty Images
Is there a new celebrity feud brewing?
On Monday, Jan. 29, 2018, Kim Kardashian took to social media to clap back after Lindsay Lohan commented on her new hairdo. Don't worry, we'll explain.
According to Entertainment Tonight, the drama started earlier in the day when the Keeping Up With the Kardashians star shared a snapshot of her new cornrows on Instagram. "BO WEST," she captioned the pic, in reference to the hairstyle Bo Derek, a white model-actress, sported in the 1979 movie 10.
Kardashian was immediately accused of cultural appropriation, as offended fans pointed out that Fulani braids or cornrows are inspired by a traditional African hairstyle. Amid the controversy, celebrity blogger Perez Hilton reposted Kardashian's photo and asked his followers to weigh in on her new look. 
For her part, Lohan seemed less than impressed, commenting, "I am confused." To which Kardashian, 37, replied, "@linsdaylohan you know what's confusing.....your sudden foreign accent." The reality TV star, who, of course, is no stranger to celeb feuds, was referring to when the Mean Girls star, 31, debuted her new accent at the opening of her Athens, Greece nightclub in November 2016. 
"It's a mixture of most of the languages I can understand or am trying to learn," Lohan told the Daily Mail at the time. "I've been learning different languages since I was a child. I'm fluent in English and French, can understand Russian and am learning Turkish, Italian and Arabic."
At the time of this writing, Lohan has yet to respond to Kardashian's diss, but the internet seems to be loving the drama. 
"I AM LIVING FOR THIS @KimKardashian YASSSS get us the answers we deserve," one fan tweeted, while another wrote, "Lindsay Lohan commented 'I'm confused' under a photo of Kim Kardashian's braids and she replied with this comment. I am DECEASED."