Nicole Eggert Details Alleged Sexual Abuse By Scott Baio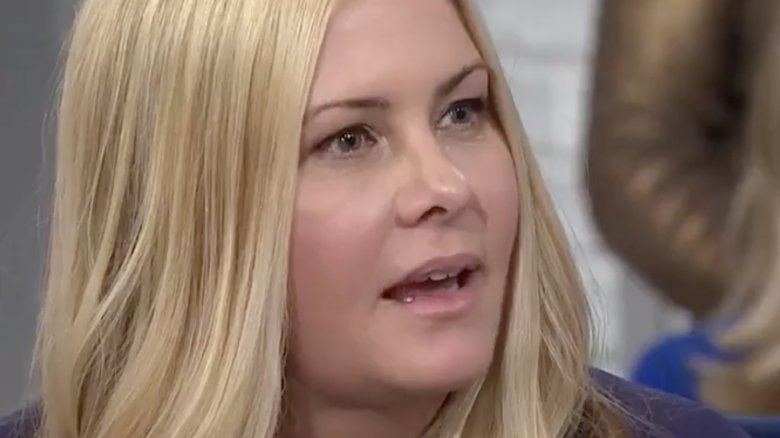 Megyn Kelly TODAY
The Charles in Charge actress is opening up about her alleged assault by former co-star Scott Baio.
On Tuesday, Jan. 30, 2018, Nicole Eggert appeared on Megyn Kelly TODAY and discussed the alleged sexual abuse she suffered at the hands of Baio. Recalling how Baio had quickly befriended her on set, Eggert told host Megyn Kelly that Baio had told her he loved her and had talked about the two getting married one day. And, when she was just 14 years old, Eggert said Baio sexually assaulted her by penetrating her with his finger while they'd been in his car in his garage.
"And that is when the sexual touching and abuse started, after that," Eggert said.
When asked if she was a "willing participant," Eggert replied that she was young and inexperienced at the time and she accused Baio of playing on her emotions and hormones to manipulate her into having a sexual relationship.
"The issue with him is that he was our boss," she told Kelly. "And he also was telling me, 'You can't tell anybody. This is illegal. I'll go to jail. The show will be over. Everybody will be sued. You'll be out of a job. You'll ruin everybody's life.' And it's scary. That's intimidating, especially when you're that young."
According to Eggert, the alleged abuse happened "quite often," adding that it was probably "once a week." She also alleged that "there was a lot of groping, a lot of fondling" on set, noting that Baio would pull her onto his lap and would try to kiss her, which, she said, did not go unnoticed by other cast members.
Eggert also stated that she was 17 years old when she and Baio first had sex. However, Baio has said that Eggert was at least 18 when they began a sexual relationship, pointing to an old interview Eggert did, in which she claimed that they'd had sex after the show had wrapped — at which time she would have been 18 (via The Blast). To Kelly, Eggert explained that she'd been trying to protect the show's legacy and noted that she'd always said she was 17 when she and Baio had had intercouse.
In regards to a Yahoo! Entertainment interview she did in 2013, in which she claimed her relationship with Baio was "way more innocent" than people thought, Eggert said that she was ashamed to speak out about the true nature of their relationship. "I didn't want anybody to look at me and think I was weak," she said.
As Nicki Swift previously reported, Eggert tweeted at another Twitter user on Saturday, Jan. 27, stating, "Ask @scottbaio what happened in his garage at his house when I was a minor. Creep." Earlier in the month, she went on The Dr. Oz Show to talk about the alleged sexual assault. However, the episode never made it to air, as Baio's legal team sent a cease and desist letter to the show.
Watch the entirety of Eggert's interview below: