Report: Glee Star Mark Salling Dead At 35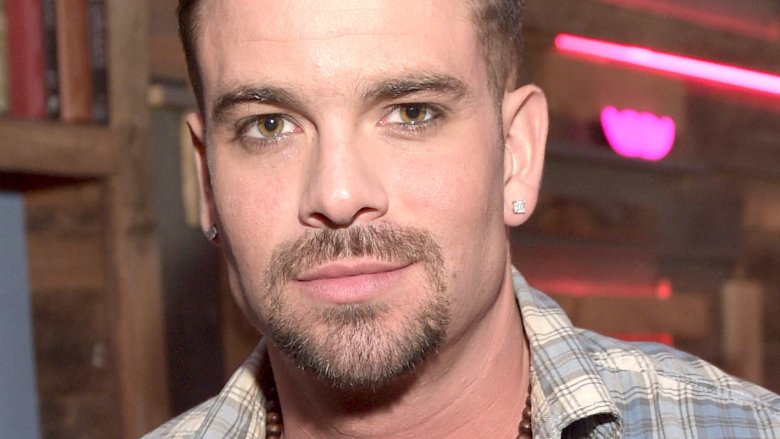 Getty Images
UPDATED JAN. 30, 2018 AT 4:30 P.M.:
According to TMZ, a family member reported Salling as missing to the LAPD at 3 a.m. on Tuesday, Jan. 30, 2018. Police then attempted to perform a "welfare check" on Mark Salling, during which they were led to a field where his body was reportedly found hanging from a tree.
Homicide detectives are reportedly at the scene to investigate the possibility of foul play. However, sources told TMZ that Salling's death appears to be a suicide.
Salling's attorney Michael Proctor has responded to news of Salling's death. Speaking to People magazine, he said, "I can confirm that Mark Salling passed away early this morning. Mark was a gentle and loving person, a person of great creativity, who was doing his best to atone for some serious mistakes and errors of judgment."
Proctor continued, "He is survived by his mother and father, and his brother. The Salling family appreciates the support they have been receiving and asks for their privacy to be respected."
ORIGINAL REPORT:
The actor's body was recently discovered.
TMZ reports that Mark Salling, who gained fame starring as Puck on the hit Fox series Glee, has died. According to the gossip rag's law enforcement sources, it's thought that Salling committed suicide, possibly by hanging. His body was reportedly discovered at a little league field near a riverbed.
He was 35 years old.
According to Us Weekly, cops had responded to a death investigation in Los Angeles' Sunland-Tujunga neighborhood at 8:50 a.m. on Tuesday, Jan. 30, 2018.
As Nicki Swift previously reported, Salling pleaded guilty to possession of child pornography in December 2017. Two years earlier, the Los Angeles Police Department Internet Crimes Against Children Task Force Unit had found thousands of images and videos in his home (via E! News).  Though he'd initially been arrested, he'd been out on bail, after being ordered to wear an ankle monitor, to avoid areas where children might be present, and to not speak with anyone under the age of 18.
Salling's guilty plea was reportedly part of a deal, in which he agreed to pay restitution to victims, presumably the children in the images. He was also expected to serve four to seven years behind bars, after which he'd face 20 years of supervised release. However, Salling's exact punishment had yet to be determined, as a sentence hearing was scheduled for March 2018 (via TMZ).
Salling had reportedly tried to take his own life once before in August 2017. According to a TMZ report, the actor had cut his wrists before he "freaked out" and asked his roommate for help. The roommate then reportedly called 911 and paramedics arrived to treat Salling. He then allegedly underwent a psychiatric evaluation and was then transported to a "rehab facility for psychological issues" sometime later.
Salling's lawyer denied the report at the time.