How Music Helped Gwen Stefani Overcome A Big Childhood Obstacle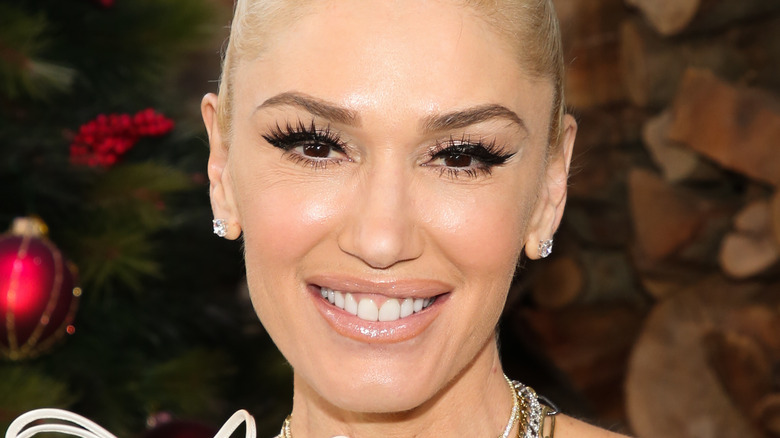 Paul Archuleta/Getty Images
At a recent event, beloved singer Gwen Stefani spoke candidly about navigating dyslexia. But this wasn't the first time the star opened up about her learning disability. In a 2020 "At Home With" interview with Zane Lowe on Apple Music (via People), Stefani, who has three sons, revealed, "One thing that I've discovered through having kids is that I have dyslexia — everyone has things that happen and mine was that." She expanded on her diagnosis, saying, "And I feel like a lot of the problems that I have had or even decisions that I've made for myself stem from that, because now the children — obviously, it's all genetic — they have some of those issues." 
As far as her artistic endeavors, Stefani is well-aware of how dyslexia affects her. She told Byrdie, "When I'm alone I usually get into a rabbit hole on the internet. I am dyslexic, and my creative process involves lots of research. If I have a subject or question, I go into a rabbit hole for hours to learn." Stefani is now inspiring fans with her evident strength and candor regarding her personal challenges. Recently, she publicly shared her dyslexia story in further detail, letting fans in on the positive ways music has impacted her life.
Gwen Stefani found solace in music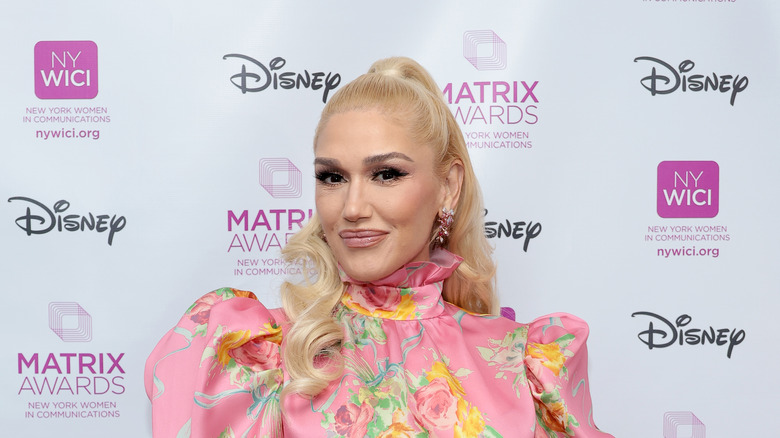 Dimitrios Kambouris/Getty Images
On October 26, Gwen Stefani was recognized at the New York Women in Communications 52nd Annual Matrix Awards. At the event, the singer told E! News how music helped her cope with dyslexia. She explained, "I just was literally channeling my story through music, and what I think I loved about the music was there were no rules. I grew up dyslexic. I didn't realize it — in terms of why it was so hard for me." She elaborated on the healing powers of music for her, saying, "I just I felt like I didn't really fit in when everyone else was understanding. I was like, 'What is going on? I'm drowning.' But then when I found music, it was like I was able to communicate with very few words."
Stefani also addressed her experiences with dyslexia and music in her onstage speech. According to Entertainment Tonight, she said, "Being dyslexic has had challenges for me. But the advantage is it made me who I am. When I wrote my first song, I discovered my talent and purpose." She then connected it to one of her biggest hits, joking, "I struggled my whole life with spelling, but then I went to teach the whole world how to spell B-A-N-A-N-A-S." Of course, this is a reference to Stefani's 2004 song "Hollaback Girl."