Rose McGowan Praises Kesha Following Grammys Performance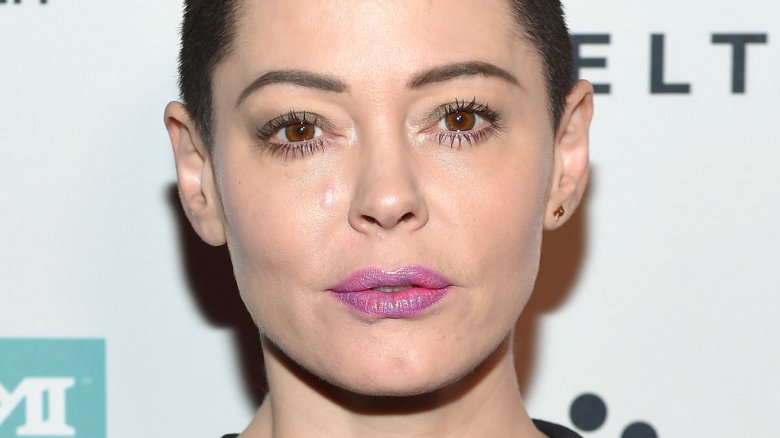 Getty Images
The actress-turned-activist is expressing her love and respect for the pop star.
While promoting her new documentary, CITIZEN ROSE, during an interview with E! News on Tuesday, Jan. 30, 2018, Rose McGowan took a moment to praise Kesha for speaking out against sexual harassment and assault in the music industry.
"Kesha and I were actually in the studio, she was downstairs. We were in the studio recording vocals. Not together, she was downstairs, I was upstairs at the studio," the former Charmed star said. "We hung out for a bit and then I met her at a Humane Society dinner."
"Besides her tremendous amount of talent, what a tremendous heart," McGowan, who was one of the first actresses to speak out against disgraced film producer Harvey Weinstein, continued. "And to go up against the machine. The machine wants you to stop and to shut up. Shut up, go away. Shut up, go away. We won't shut up and we won't go away. That's not your right to tell us when to go. Nobody, nobody gets that. I'm proud of her."
As Nicki Swift previously reported, Kesha delivered an empowering rendition of her song "Praying" on Sunday, Jan. 28 at the 2018 Grammy Awards. She released the single in 2017, following a four-year hiatus due to her harrowing and heartbreaking legal battle with producer/songwriter Dr. Luke, whom she's accused of sexual assault and physical and emotional abuse.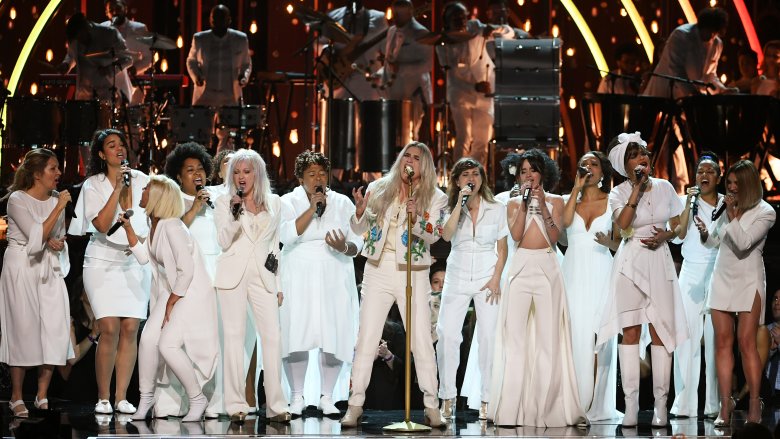 During her emotionally charged performance, Kesha was joined by a number of female musicians, including Cyndi Lauper, Camila Cabello, Julia Michaels, Andra Day, and members of the Resistance Revival Chorus, all of whom were dressed in white in support of the #MeToo and Time's Up movements.
McGowan took to Twitter following the performance, which ended with a tearful Kesha being embraced by the group. "Sing it for all of us @KeshaRose," she wrote. "Thank you for your extraordinary voice. #GRAMMYs."
McGowan's five-part documentary CITIZEN ROSE premieres on E! at 8 p.m. on Tuesday, Jan. 30.