The Big Lie Jason Momoa Told To Land One Of His First Acting Jobs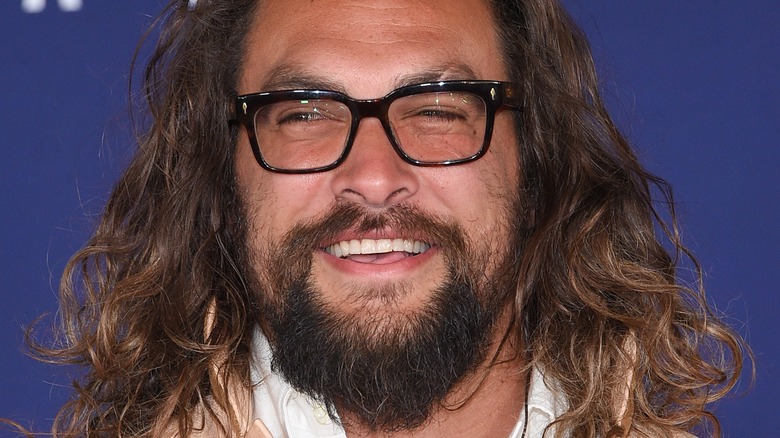 DFree/Shutterstock
We may receive a commission on purchases made from links.
Actors are the world's greatest liars. They're paid to make everyone believe they're anyone other than themselves on screen, but what fans don't know is that their deception skills also come in handy in real life, at least when it comes to bagging roles they want.
Several actors have admitted to telling little white lies in order to land certain roles, and frankly speaking, we respect the hustle! Back when he was a relatively unknown actor, Robert Pattinson pretended that he was a product of the Royal Academy of the Dramatic Arts to amp up his resume and get more gigs. "When I came to Los Angeles, all the casting directors would ask what I'd been doing for the past few years. I'd say, 'Oh, I was at RADA,'" Pattinson told Mirror. "If you've got an English accent you can get away with it." Meanwhile, Chris Hemsworth lied about being shorter before auditions. "There are certainly things I've wanted to go up for which I've been totally wrong for, physically. And I normally lie about my height [6 feet, 3 inches] and say I'm shorter," Hemsworth shared with Radio Times. Luckily, the audition for "Thor" called for men over 6 feet and 1 inch tall, so he managed to get his big break!
Jason Momoa has gone on to make millions of dollars in his career, but he also wasn't immune to embellishing his resume. In fact, his first-ever acting gig in "Baywatch" was based on a lie.
Jason Momoa lied about being a professional model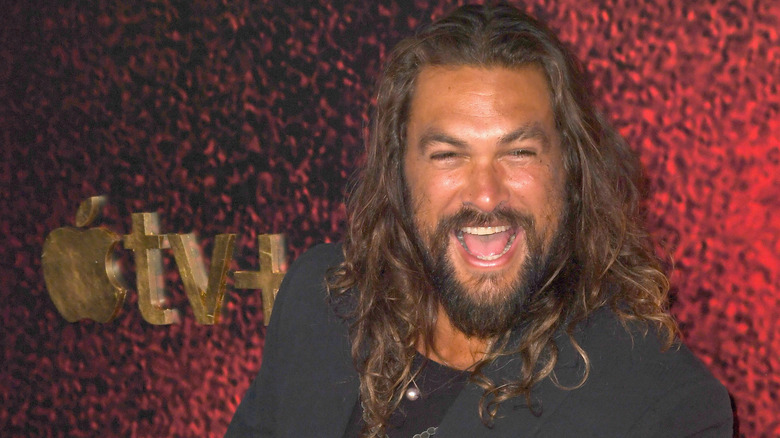 Albert L. Ortega/Getty Images
Jason Momoa barely had any acting experience when he attempted to audition for the "Baywatch" retool, "Baywatch: Hawaii." In a 2010 interview with The Des Moines Register, he said that he was only 19 years old when there was a call for auditions, and at the time, he was working at a family member's surf shop.
With the help of his friends who built an audition portfolio for him, he bagged the role of Jason Ioane on the TV series, co-starring in the series from 1999 to 2001 opposite David Hasselhoff and Pamela Anderson. But what's funny is that his so-called audition portfolio claimed that he was a professional model. During the auditions, he lied about being the face of a number of prestigious brands. "They were like, 'Dude, have you ever acted?' I was like 'No', and they were like 'Have you modeled?' I was like, 'Yeah, yeah, I'm a big model,'" he recalled in an interview with Square Mile. "'I do Gucci and Louis Vuitton.'"
Momoa also added that his future managers upped the ante and added more fluff to his bare resume and kept it there. "They kind of made up some stuff for me like, 'Hawaii Model of the Year.' We basically just did headshots of me and said, 'Hey, he's the 'Model of the Year.' We just made it up,"' he admitted.
Jason Momoa isn't very proud of his Baywatch days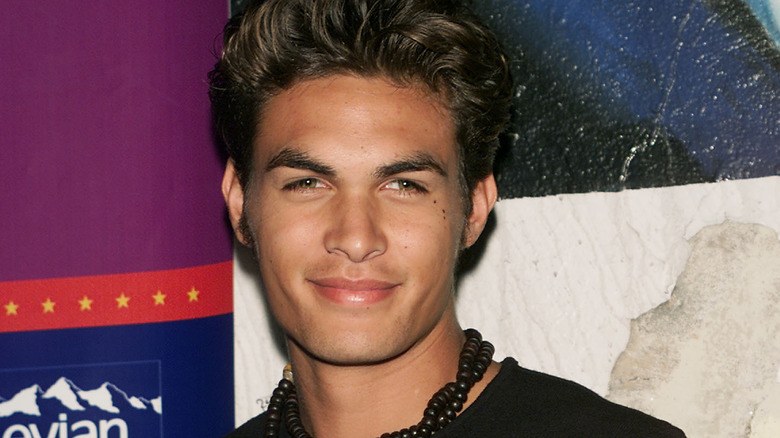 Evan Agostini/Getty Images
Even though "Baywatch: Hawaii" was what catapulted Jason Momoa's Hollywood career, he's not proud of it, or at least he tells his kids that he isn't. In an interview with the Australian radio show "Fitzy and Wippa," he admitted that he refuses to show his kids his earlier work because of their suggestive content.
"They got to see a lot of stuff that Papa's been doing. The earlier things in my career, you can't see that. But you can see the new things," he shared on the show. "We don't say the B-word at home! We hide all of that, mate! Never happened, mate!" Momoa joked about "Baywatch." He even said that "Game of Thrones" is part of the forbidden shows at home "even though it's fantastic."
While Momoa is proud of what he's achieved in his acting career, he also doesn't want his kids to follow the same path. "If they [really] want to, maybe," he told Entertainment Tonight. "But I don't want them to get into acting. It's very hard on people and I don't want them to have that pressure. I'm tough, I can handle it, but I wouldn't want to put someone I love [through] that."