Why Jennifer Lawrence And Chris Martin's Relationship Didn't Work Out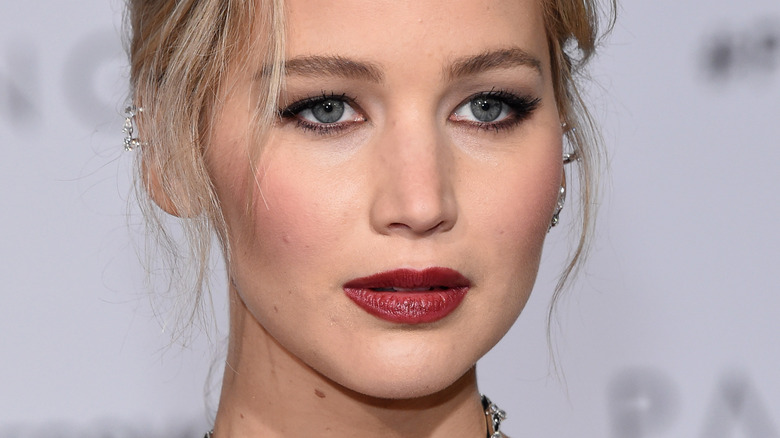 DFree/Shutterstock
The entertainment industry is a small place, and many celebrities have found relationships with other A-list stars. Actor Jennifer Lawrence quickly became America's sweetheart after she catapulted into success from the trilogy films "The Hunger Games." With her impeccable talent (winning her first Oscar at just 22!) and her quirky personality, the young actor's name was soon all over the Hollywood map. With her name in headlines everywhere, Lawrence got attention from not just film directors, but also some love interests.
On that note (music pun totally intended), Chris Martin, known for his incredible talent as the lead singer of the band Coldplay, has had his fair share of romantic connections. People reports Martin and Gwyneth Paltrow tied the knot back in 2003. The pair were married for 12 years and had two children together before their divorce in 2015. Following the divorce, Martin dated quite a few famous women and has even been connected to Dakota Johnson. It looks like the singer has a thing for successful actors because Martin was also connected to Lawrence. The couple had a rocky relationship that lasted quite some time, but in the end, the two had to call it quits. So, why didn't Lawrence and Martin work out?
How Jennifer Lawrence and Chris Martin met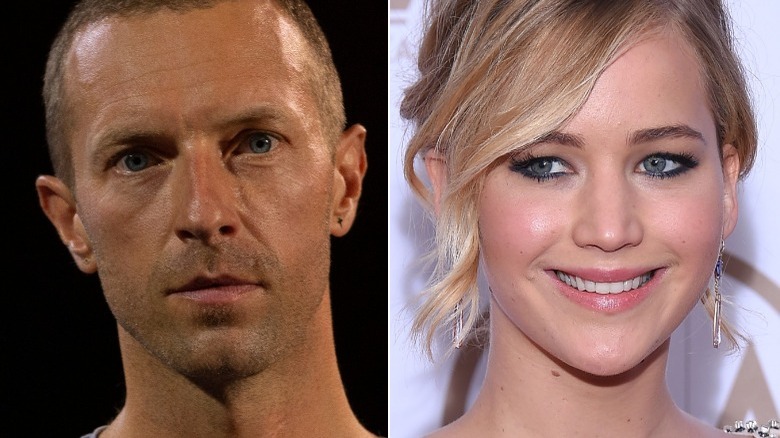 DFree & lev radin/Shutterstock
Both Jennifer Lawrence and Chris Martin seemed to be in a similar state of mind when they first met. Bustle reports that Chris Martin was coming off his breakup with his former wife, Gwyneth Paltrow. Similarly, Lawrence had been in a longtime relationship with her "X-Men" co-star Nicholas Hoult. The couple had been dating on and off for five years before calling it quits, per InStyle.
Lawrence and Martin, experiencing recent heartbreak, didn't expect the spark between each other to fly the way it did. Bustle shared that by pure fate the two had connected on a night after a Coldplay performance in London. A source told the outlet, "They were talking the whole time and being really flirty. There was a whole party of people wanting Chris' attention, but his eyes were only on her." Following the night they met, the actor and singer were spotted on several romantic dates with one another. And while their story seemed to start strong, things quickly became complicated.
The two had been very private about their relationship, besides the several Coldplay gigs in which Lawrence supported the frontman, per E! News. The two had been together for only four months before they decided to call it quits. But, sparks can easily be rekindled, and just a couple of months after their breakup, E! News reported the two were together again, spotted with one another. Just as quickly as it came, however, the relationship quickly went back into turmoil.
Jennifer Lawrence and Chris Martin had different reasons for their split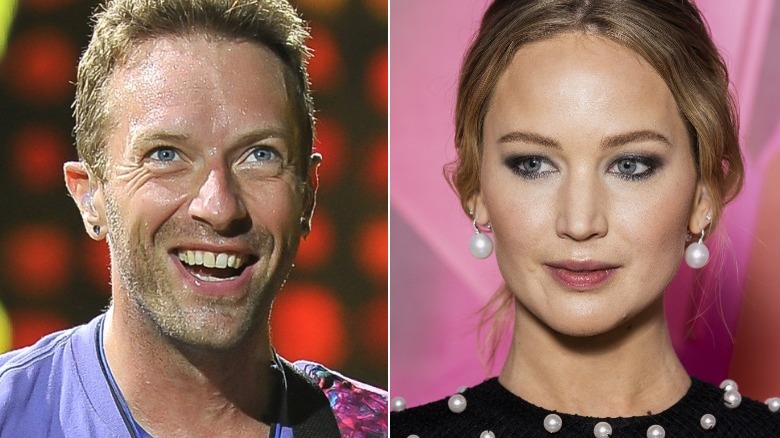 Gareth Cattermole & Steve Jennings/Getty
There are always two sides to the story, especially in a breakup. Celebrity breakups seem to go one of two ways: ending badly, or the two stars remain cordial. Jennifer Lawrence and Chris Martin have their own account as to why their relationship came to an end, and both sides of the story are very different.
People reports the couple officially called it quits in August 2015. According to the outlet, the singer was still trying to make the relationship with Lawrence work, but scheduling conflicts made it difficult to maintain. A source close to the Coldplay singer shared, "Chris doesn't really want the relationship to end, but he needs to be flexible so he can see his family as much as possible with his own schedule." Lawrence's career was not stopping, and neither was Martin's. Being two stars with two different schedules, it can be hard to keep the connection that was once there.
For Lawrence, the story of why they broke up had an entirely different reason. A close friend of Lawrence spoke on the breakup to the outlet sharing that the star was "tired of Chris being so noncommittal." Martin may have been steering on the side of caution when it came to commitment after his recent breakup with his ex-wife, Gwyneth Paltrow. But, for the A-list actor, whatever commitment he was giving her was not enough. Lawrence would ultimately marry art dealer Cooke Maroney in 2019.