Dane Cook And Fiancée Kelsi Taylor Block Out Age Gap Criticism With Laughter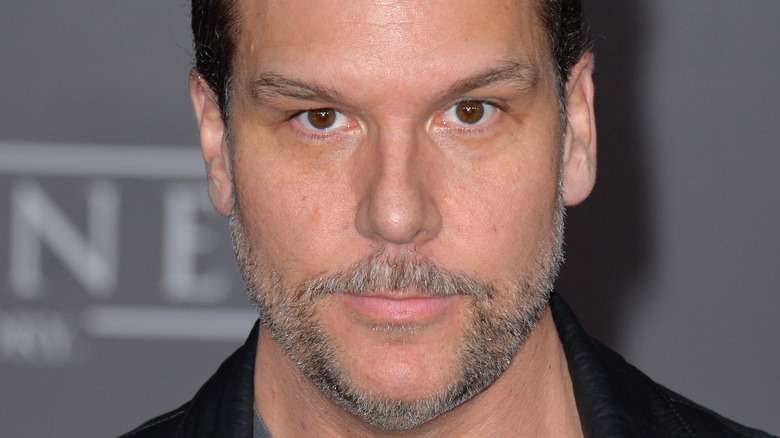 Featureflash Photo Agency/Shutterstock
Dane Cook has been pretty open about his relationship with Kelsie Taylor, who happens to be 26 years his junior. The couple first went public with their relationship in 2017, becoming Instagram official thanks Cook. "My girl @itskelsitaylor is one of my favorite people on the planet," the comedian wrote alongside a photo of the two. "She's a talented singer but more importantly she's a genuine person."
However, after sharing the image, internet sleuths slammed the couple for their two-decade age gap. "Messed up," wrote one person. While another added, "Predatory omfg." Despite the hate, Cook, 50, and Taylor, 24, have continued their seemingly loving relationship.
In July, the pair announced that they had taken their love to the next step and became engaged. "I was so ready to ask her. I was completely zen about it," Cook told People. "The evening of the proposal was incredibly beautiful, the weather was perfect, sunset was spectacular, and I was just quite simply very happy." Now, the couple is opening up about how they have managed to block out criticism.
Dane Cook and Kelsi Taylor poke fun at themselves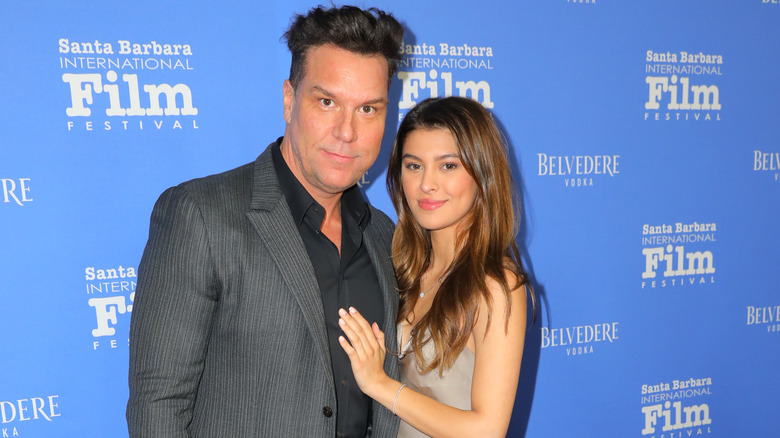 Alison Buck/Getty Images
Dane Cook is aware of the flack he has received for his relationship with the 24-year-old fitness instructor. However, the stand-up comic has seemingly taken criticism in stride. During a 2018 Instagram Live session, Cook was asked by a fan about the age gap between the two, and the comedian provided a coy response. "The only thing you have to do is plan that your deaths will be somewhat far apart," he said, via Page Six.
Despite Cook's attempts to thwart haters, the couple continues to receive criticism. Cook recently spoke to People about the barrage of comments, and revealed that they simply laugh off naysayers. "Being able to poke fun at it and have some jokes at our own expense, I think it prepared us for what was going to happen," Cook said. Adding, "So if we make the joke first and we're laughing at it, you can't really hurt us with that."
Cook has also made his relationship a part of his stand-up routine. The comedian makes several references to his fiancé during his stand-up special "Above It All," which is currently streaming on Moment.