What Dane Cook Blames For His Weight Gain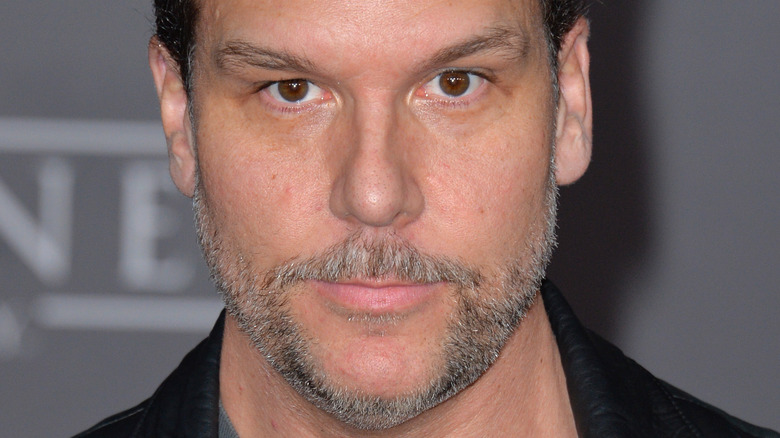 Featureflash Photo Agency/Shutterstock
Dane Cook is known for his comedic chops and serious acting skills, having starred in films such as "Employee of the Month," "Dan In Real Life," and "My Best Friend's Girl," per IMDb. But he has also developed a reputation as one of Hollywood's leading hunks, with his drool-worthy abs taking center stage in the 2007 film, "Good Luck Chuck." In 2017, Cook revealed the secret to his enviable physique as he flexed his bulging biceps to fans on Instagram. "Eat whatever you want just don't over do it," he captioned the post, but as Cook stressed: "Success is created."
While the actor has maintained his muscles throughout the years, some fans couldn't help but notice that the "Mystery Men" star had put on some weight. In 2018, Cook appeared to be sporting a "dad bod" as he and his much younger girlfriend, Kelsi Taylor, enjoyed a romantic getaway in Hawaii. While the real reason celebs gain weight is often a mystery, here's what Cook is blaming for his unexpected transformation.
Dane Cook gained weight for a role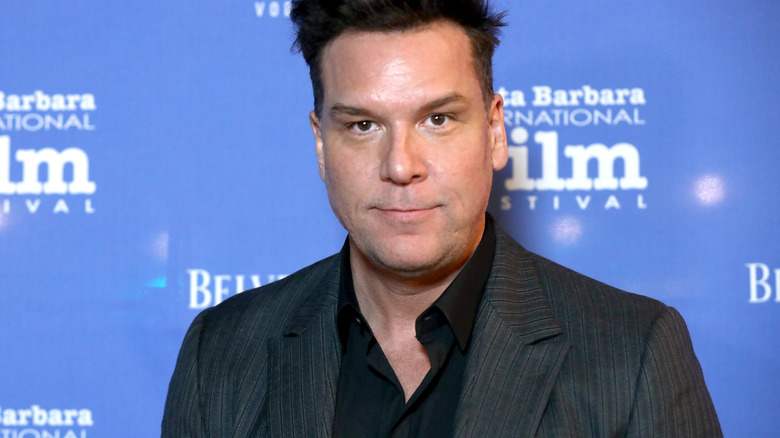 Rebecca Sapp/Getty Images
Dane Cook says he put on substantial weight to play a cancer-stricken father in the 2019 thriller "American Exit." The actor revealed to the Cincinnati Inquirer the reason behind his shocking body transformation and just how much weight he put on for the role. "I gained 30 pounds for the part because I had to play a dad," he explained, adding that before the role, he didn't really have a dad bod: "I stay in pretty decent shape. I was about 200 pounds at the time."
After filming wrapped up for "American Exit," the actor had trouble shedding the weight. "It's literally two years later and I realized, oh wow, as you get older you can't just burn that 30 pounds off as easily," he told the outlet. According to Men's Health, Cook decided to stick with his potbelly for a subsequent role, but ultimately the film was axed due to the COVID-19 pandemic.
That said, Cook is no stranger to changing things up in the name of art. The actor has shape-shifted to portray myriad characters throughout his career, from a scrawny chef in 2005's "Waiting..." to a wanna-be serial killer in the 2007 film, "Mr. Brooks," where he worked to attain a "warrior-type" figure. "I've had a heck of a time over the years transforming it to match some kind of theme I was cultivating." 
Dane Cook has since regained his hunky physique
Although Dane Cook initially struggled to lose the extra weight, the actor has managed to slowly but surely return to his old chiseled self. Cook credits tethered swimming for helping him cut weight, a form of endurance training where you swim while your body is attached to a stationary object. As Cook explained on Instagram, he got into the sport in early 2021 and has stuck with it ever since. "It's been the greatest workout I've ever done," he wrote, noting that his workout allows him to burn 1,000 calories a day. The actor claims the sport has mental benefits as well. "The swim itself is meditational as well as a heck of a cardio burn ... it's changed my thinking, my abilities physically and my body," he wrote, adding, "pants sizes decreased and across the board feeling incredible."
In addition to swimming, Cook also plays racquetball and goes to the gym to lift weights. He also joins his fiancee, fitness instructor Kelsi Taylor, for some (literally) hot workout sessions. And to prove just how much his body has changed, Cook took to Instagram in October 2021 to share a topless shot post-workout. "Make that f***ing plan and work it."