Here's What Jenna Ushkowitz Of Glee Is Doing Today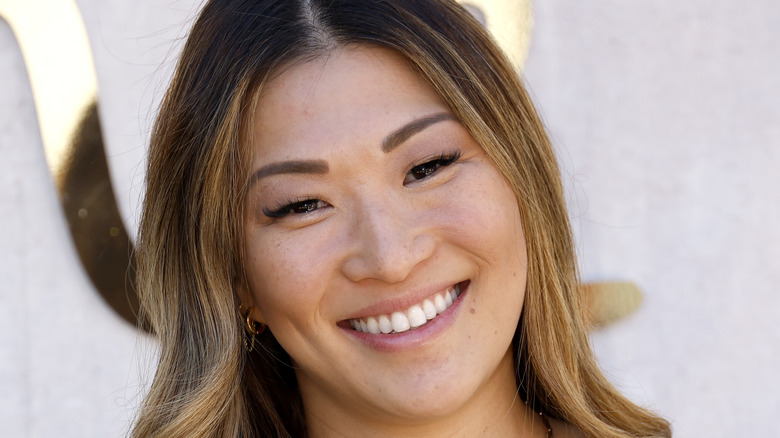 Frazer Harrison/Getty Images
When Fox's hit musical-dramedy series "Glee" first premiered back in 2009, it was all the rage, in no small part due to the young and talented cast. Among them was Jenna Ushkowitz, who played the shy goth girl turned confident performer Tina Cohen-Chang. Though viewers did not get to hear — or see — her perform much in the early seasons, fans and commentators alike agreed that it was a treat when they did get to hear her voice. In Season 1, after her solo performance of "Tonight" from the classic musical "West Side Story" for instance, Vulture declared that "she had a decent voice, and she certainly [nailed] most of Maria's iconic solo." 
In addition, Gleeks may not know that apart from "Glee," Ushkowitz is also a prolific Broadway performer and producer. Before "Glee," she actually worked alongside co-star Lea Michele in Broadway's production of "Spring Awakening." 
So what has Ushkowitz been up to since her iconic run on "Glee?" Well, fans may be surprised to learn that she is almost just as active as she was as a star on one of the biggest series on TV. 
Jenna Ushkowitz is now married with a child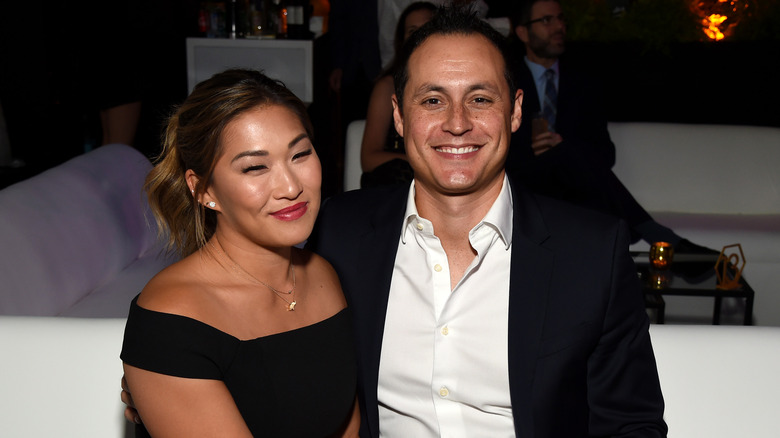 Michael Kovac/Getty Images
Since her appearance on "Glee," Jenna Ushkowitz has taken some big steps in her personal life. In August 2020, she announced her engagement to her boyfriend David Stanley, whom she had been dating since June 2018. Per Brides magazine, the two met on the dating app Hinge. "Yes, a million times, yes," she wrote on an Instagram post at the time, showing off her ring alongside her fiancé and French bulldog, Bear. Ushkowitz shared another photo with her "little family" celebrating the couple's two-year anniversary in June of that year. "[Two] years of getting to know you, traveling, laughing ... Can't wait for all the days, months, years to come," the actor said.
According to his LinkedIn profile, Stanley is a business consultant in California and the vice president of development at the Alliance Foundation, which serves to fundraise for American charter school networks. He and Ushkowitz got married in July 2021 and in January 2022, the couple announced that they were expecting their first child, a girl. In July 2022, their daughter was born (per People). 
Jenna Ushkowitz is a podcast star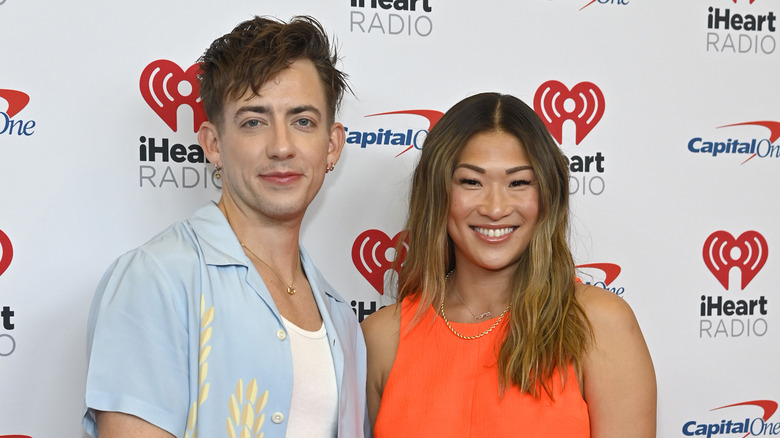 David Becker/Getty Images
Although her time on "Glee" may have come to an end, Jenna Ushkowitz has not strayed too far from the show. In 2019, she and fellow "Glee" star Kevin McHale — who played the wheelchair-bound Artie Abrams — launched the podcast "Showmance." On the podcast, the two of them, alongside occasional guest stars, recapped each episode of the series over a decade after the show first premiered. However, the podcast was put on indefinite hiatus in August 2020 following the death of their fellow co-star Naya Rivera a month earlier.
Although it may have seemed as though Ushkowitz and McHale were done with "Showmance" for good, Gleeks worldwide rejoiced in September 2022 when the two announced that they would be returning to the podcast scene with an entirely new podcast, "And That's What You Really Missed," on iHeart Radio. The new podcast will once more recap each episode of the show from the very beginning, offering personal reflections and behind-the-scenes insight. It is set to premiere on October 31, 2022. 
However, this "Glee" podcast (and its revival) is not all Ushkowitz has been up to in the creative realm. In recent years, Ushkowitz has returned to her Broadway roots, serving as both a performer and producer on a number of shows. According to Talkhouse, she even won a Tony Award for co-producing the musical "Once on This Island," and a Tony nomination for co-producing the play "The Inheritance."