The Death Of Rock 'N' Roll's Jerry Lee Lewis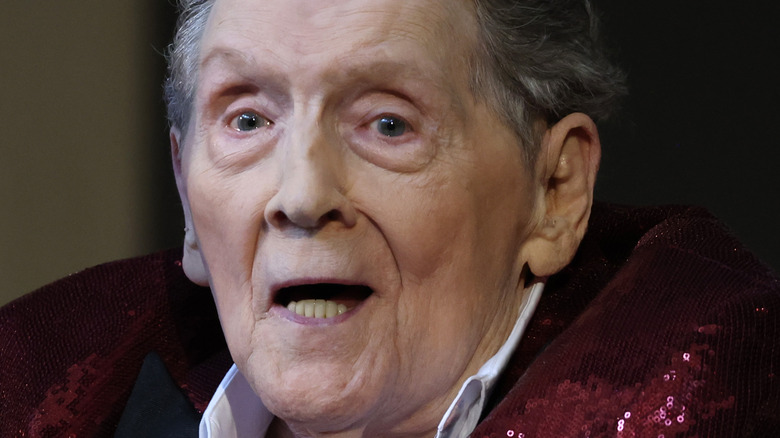 Jason Kempin/Getty Images
Jerry Lee Lewis, the rock musician known for his combustible piano performances, died on October 28 at the age of 87, adding to the list of growing celebrities who have died in 2022. The news was confirmed by his publicist, who did not specify a cause of death at the time. "Lewis, perhaps the last true, great icon of the birth of rock 'n' roll, whose marriage of blues, gospel, country, honky-tonk and raw, pounding stage performances so threatened a young Elvis Presley that it made him cry, has died," a statement to CBS News read.
The famed musician — who once gave an interview that changed his career — was at his home in Desoto County, Mississippi at the time of his death. According to his wife, Judith Brown, Lewis was at peace when he died. "He told her, in his final days, that he welcomed the hereafter, and that he was not afraid," Lewis's rep, Zach Farnum, told Variety after the death was announced.
Although Lewis was perhaps best-remembered for his electrifying early rock and roll hits such as "Great Balls of Fire," and "Whole Lotta Shakin' Goin' On," the piano player also carved out a successful country music career. He was inducted into the Rock and Roll Hall of Fame in 1986, and the Country Music Hall of Fame in 2022, per Variety. Before his death was confirmed, various false reports sprouted up that he had already died.
Jerry Lee Lewis was falsely reported dead in the past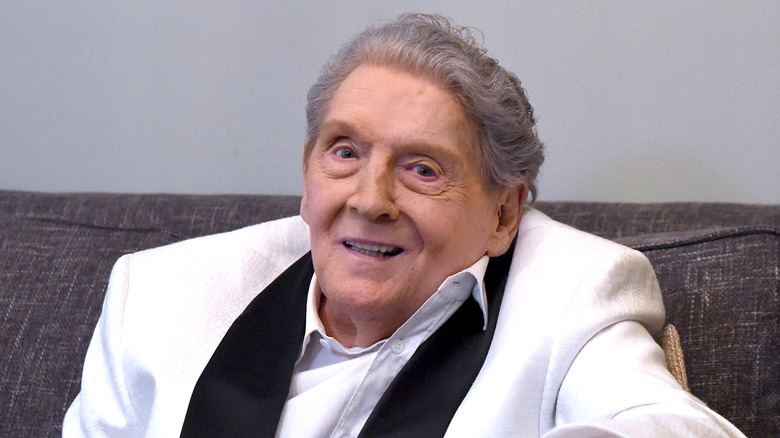 Rick Diamond/Getty Images
Days before Jerry Lee Lewis's ultimate demise, TMZ reported that the musician had died. On October 26 — two days before his actual death — the outlet was forced to walk back the report that the singer had passed away. "That turned out not to be the case. TMZ regrets the error," TMZ wrote in an article retracting the news. That same day, the "Great Balls of Fire" artist's rep, Zach Farnum, confirmed the initial reports were untrue. "He's alive," Farnum told Entertainment Weekly. According to the rep, TMZ reported "erroneously off of an anonymous tip."
Lewis had encountered severe health issues in the years leading up to his death. In 2019, the singer suffered a stroke which limited his mobility and put his career in jeopardy. "I've never experienced anything like it," Lewis told Express in February. The rock and roll Hall of Famer was able to recover and return to music by recording a gospel album that he released the following year after his stroke. "It was very challenging, and it was a very emotional experience. I didn't know what was going on," Lewis said of the recovery process.