The Sad Inspiration Behind The First Song Shakira Ever Wrote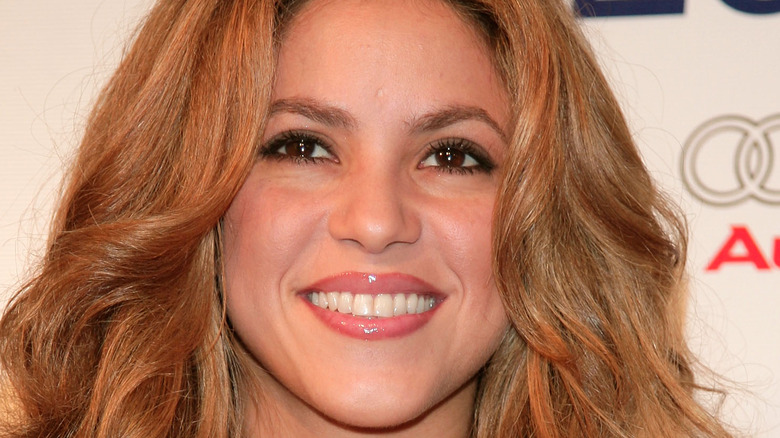 Kevin Winter/Getty Images
Shakira is an international icon. 23 of her songs have charted on the Billboard Hot 100, with "Hips Don't Lie" sitting at number one for two weeks in 2006. The Colombian singer has been nominated for six Grammys, winning three (so far). To top it all off, Shakira co-headlined the Super Bowl Halftime Show in 2020 alongside Jennifer Lopez — on her birthday, no less.
The musician has garnered respect all across the community for her work ethic. Recent collaborator Will.i.am called Shakira "an awesome artist," before adding that "she goes head-to-head with some of the dopest male writers so let's leave gender out of it." Many fans may not realize that Shakira writes all of her own lyrics in both Spanish and English, something she has done since the start of her career as a child. She expressed that "the best reward an artist can have" is when "people start relating to these songs and appreciating every single piece of work I have done" (via SongwriterUniverse).
The inspiration behind one of her first-ever songs is actually much sadder than you may have realized, though.
The death of Shakira's brother inspired her first song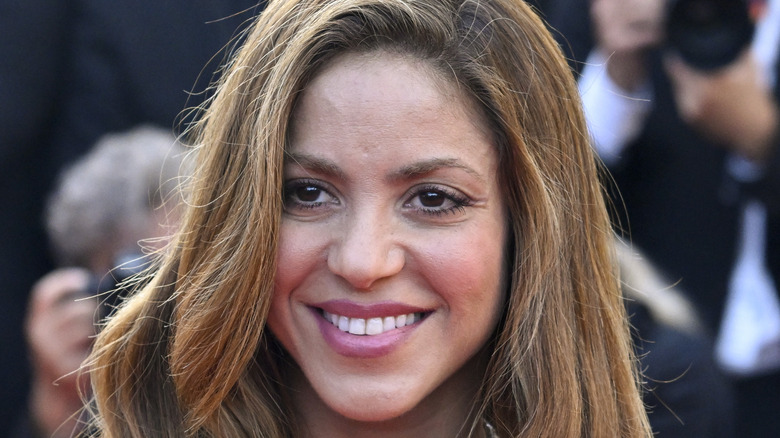 Gareth Cattermole/Getty Images
Shakira first displayed her musical talent at a young age. She was gifted a typewriter at age seven, and in typical artist fashion, the budding musician took to unpacking her deepest emotions through writing (per the Daily Mail). When Shakira was only two, she lost her oldest brother in a motorcycle accident. The tragedy stuck with her and ultimately became the idea behind the first song she ever wrote.
"One day, she said to me: 'Dad, I want you to listen to this song, it's called 'Your dark glasses," Shakira's father, William Mebarak Chadid, recalled in a 2006 documentary, per Marca. "From the moment I lost my eldest son, I hid my pain behind a pair of glasses and she made a connection to that." Eventually, Shakira officially released the song on her 1991 studio album, "Magia." Since then, she's barely discussed the horrific incident, but her family has always been an integral part of her story. In fact, her other brother, Tonino Mebarak, has served as her road manager on several tours. No matter how famous she gets, Shakira never forgets where she came from.
Shakira opened up about songwriting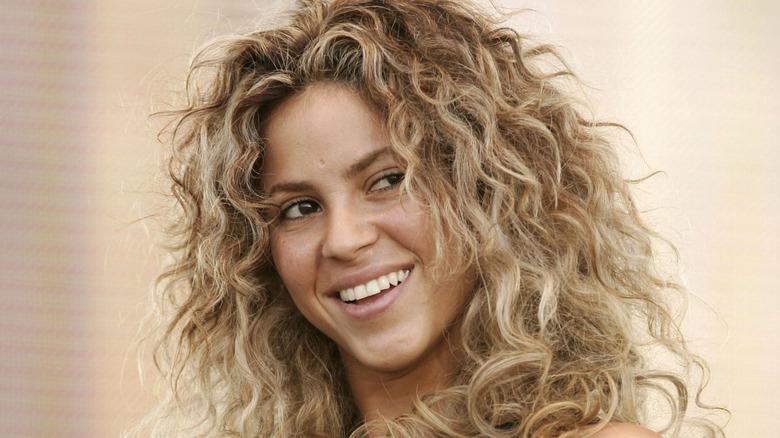 Pascal Le Segretain/Getty Images
Though it's hard to remember a time before Shakira exploded onto the music scene, the singing icon started her career by personally visiting radio stations across Latin America with a copy of her album. There's something to be said for putting in the legwork — her albums have sold millions of copies worldwide.
However, Shakira — who has gotten candid about her recent breakup with Gerard Piqué — wasn't content to stop there. She worked hard to write her first album in English, "with a dictionary in one hand and a thesaurus in the other." While many artists would have hired a translator, Shakira told The Telegraph that songwriting was "too intricate a part of [her] as an artist" to "let someone else do it." She explained: "I knew I had to jump into a pool of cold water without even knowing how to swim, and I learnt [sic]."
For every album since the start of her career, Shakira wrote the lyrics and music for each song. She admitted, though, that motherhood curbed her creative spirit for a while. However, the singer revealed to The New York Times that she actually enjoys songwriting more in the era of streaming because "as soon as a song was ready" she could "just put it out there." She further elaborated that not having the pressure of doing a full album let her "think about every step of the way" instead of "the huge Mount Everest" she'd have to climb.