Ryan Murphy Addresses Backlash Against His Controversial Jeffrey Dahmer Series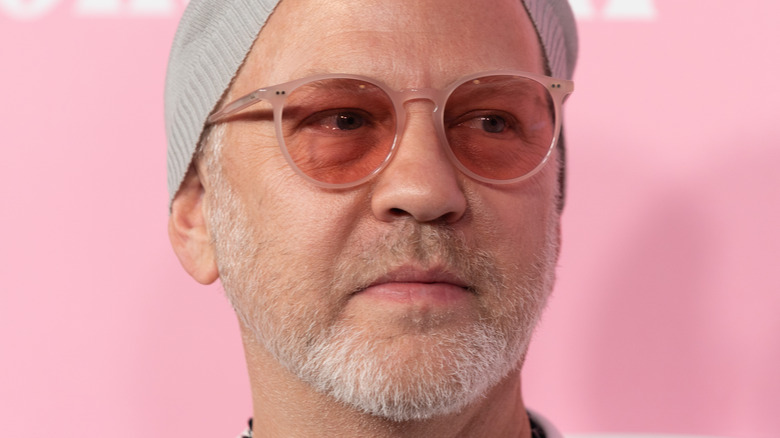 Ron Adar/Shutterstock
Ryan Murphy's "Monster: The Jeffrey Dahmer Story" became one of the most popular Netflix shows after its release, with 299.84 million hours viewed in just two weeks, per Deadline. The series came in second place for most watched English-language series in a week, just behind "Stranger Things 4." It surpassed "Bridgerton" and "Ozark," and it's in conversation to be one of the most popular Netflix originals ever alongside "Squid Game."
But the docu-series has gotten a lot of backlash. According to Variety, fans took to social media to express their discomfort of having the LGBTQ tag on the show. While Dahmer did have male victims, the fans pointed out how the other shows on the tag are more lighthearted, uplifting, and celebratory, while the biopic also has the "ominous," "horror," and "dark" tags. Netflix has removed the LGBTQ tag since then.
The Ryan Murphy creation got even more criticism after fans posted "thirst trap" edits of Evan Peters as the notorious serial killer on TikTok. These videos prompt viewers to find Dahmer attractive, glorifying the serial killer's actions, per LGBTQ Nation. Now, the director is speaking out about the backlash his show has received.
Ryan Murphy claims he reached out to victims' families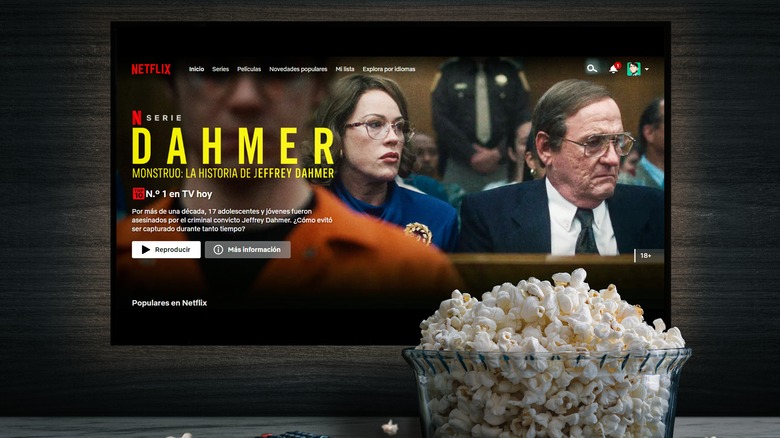 JOCA_PH/Shutterstock
Although Ryan Murphy's Dahmer docu-series has gained popularity from Netflix viewers, it has received some backlash, especially when it came to authenticating the victims' stories. "We reached out to around 20 of the victims' families and friends trying to get input — trying to talk to people," the director said in a panel on October 27 (via Twitter). "Not a single person responded to us in that process." Murphy added that it took about three and a half years of research and relying "very heavily" on hired researchers to make the series truthful.
But Rita Isbell, the sister of one of Dahmer's victims, begs to differ. "I was never contacted about the show," she told Insider. "I feel like Netflix should've asked if we mind or how we felt about making it. They didn't ask me anything. They just did it." She then went on to say how, to her, the series felt like a quick way for Netflix to make money, disregarding the trauma that the show brought back for her.
Reliving trauma seems to be a recurring topic of discussion in regard to serial killer biopics. Jennifer Stavros wrote a piece for the Independent about how the Ted Bundy biopic, "Extremely Wicked, Shockingly Evil and Vile," brought back memories of her sister being murdered. She mentioned that although her sister was not a victim of Bundy, the scenes in the biopic still triggered past trauma.