Why Prince Harry Isn't A Fan Of Social Media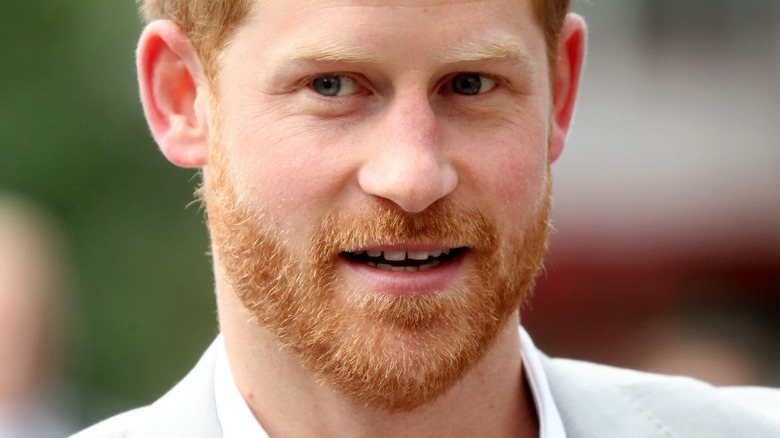 Chris Jackson/Getty Images
Social media surrounds our lives every day. From the moment we wake up to the moment we fall asleep, people can't help but constantly check their social media. For celebrities, it seems almost essential for them to have social media to share the latest project they are working on. But, for some, like Prince Harry, they choose to live their life without it (via Reader's Digest).
Many celebrities have either had social media and decided to delete it, or just refuse to use social media. Social media can be a great place to learn about things you have never known before, but it also opens the door to tons of scrutiny. And if you're a big celebrity, people are constantly criticizing your every move. Being born into the royal family your life automatically becomes everybody's business.
Prince Harry was born in 1984 before social media had taken off. Forbes reported that MySpace was formed in 2003. Social media platforms such as Facebook, Twitter, and Instagram followed close behind. By this time Prince Harry was well into his 20's and in a party phase, which was captured by paparazzi (via Cosmopolitan). Now, Prince Harry was never on social media during this time, but it seemed as though someone always had an opinion about what he was doing. He continued to remain off social media platforms and has honestly never really enjoyed social media, and he has his reasons as to why.
Prince Harry isn't a fan of Twitter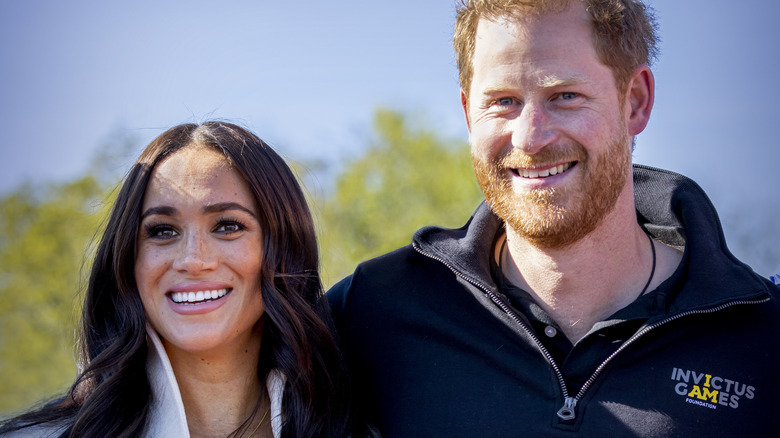 Patrick Van Katwijk/Getty Images
Everyone has their favorite social media platform, whether it gets you laughing or informs you about what is happening in the world. However, there are certain platforms people dislike, and Prince Harry has a strong feeling about Twitter.
According to Reader's Digest, Prince Harry and Meghan Markle have not been on social media since January 2021. Meghan, unlike her husband, had her social media accounts before her marriage to Prince Harry (via Elle Australia). The couple had a joint Instagram account created by the royal family, but when they announced their departure from the royal family, photos of the couple were notably reduced.
Although Prince Harry was only on Instagram for a brief period, he seemed to know about another social media platform in Twitter. The prince was not shy about sharing his thoughts on the app. "I quite hate Twitter," the prince shared to young adults at an event (via Reader's Digest). Prince Harry explained he would love to have a platform to share causes that are important to him, but is concerned about "invasion of privacy." He shared, "I would love to tweet about things I care about, but it's a fine line between what you should do and what you can do, and what other people want to know and what you don't want them to know." Harry seemed to struggle with the balance of sharing his life and keeping some things private.
Prince Harry doesn't like misinformation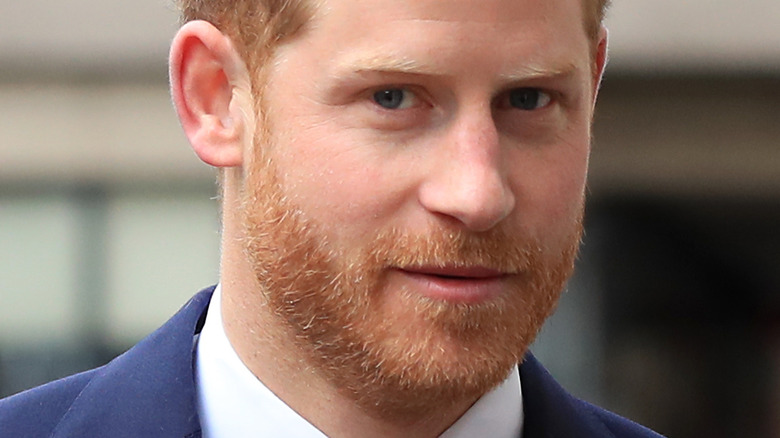 Gareth Fuller - WPA Pool/Getty Images
Social media has a world of information for people to learn and understand, but there is a lot of information on these platforms that aren't accurate. Some platforms are taking steps to stop the spread of misinformation, like Twitter and information regarding COVID-19 (via Twitter). However, so many people use social media that you can't stop it all.
In regards to social media, Prince Harry shared at the RE:WIRED Summit (via Hello Magazine) that the "scale of misinformation now is terrifying." With the amount of misinformation, the prince continued to explain how damaging this can be to families. In the interview, Prince Harry was alluding to misinformation in politics. And according to analysis on Twitter, false information spreads faster on the platform than what is true (via Science).
Harry was well aware of how much information isn't true and even reached out to Twitter's CEO at the time, Jack Dorsey (via Hello Magazine). Harry shared, "Jack and I were emailing each other prior to January 6 when I warned him his platform was allowing a coup to be staged. The email was sent the day before." On January 6th, former President Donald Trump encouraged followers to protest with him at the capitol after he lost the 2020 election (via NPR). Prince Harry revealed that after he sent that last email, the day before January 6th, he never heard back from the former Twitter CEO. He shared that him and Meghan will not return to social media unless things change.