Logan Paul Addresses Suicide Forest Video In New Interview: 'It's Not Like I'm A Bad Guy'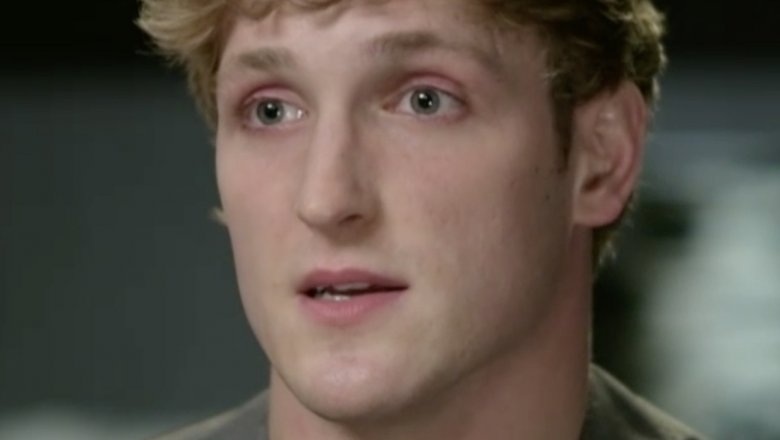 ABC News
The YouTube vlogger just opened up about the backlash he faced after he posted a disturbing video featuring a suicide victim.
On Thursday, Feb. 1, 2018, Logan Paul appeared on Good Morning America for his first sit-down television interview since his infamous suicide forest vlog in late December 2017. "It's been tough, ironically, because I've been told to commit suicide myself," Paul told GMA co-anchor Michael Strahan. "Millions of people tell me they hate me, to go die in a fire. The most horrible, horrific things."
As Nicki Swift previously reported, Paul was heavily criticized after he uploaded a video to YouTube that showed a dead body in Japan's Aokigahara, a forest where many people go to take their own lives. In the video, which he's since taken down, Paul appears to make light of the situation, laughing at certain points with his crew. Paul later apologized for the video, stating, in part, "I intended to raise awareness for suicide and suicide prevention and while I thought 'if this video saves just ONE life, it'll be worth it,' I was misguided by shock and awe, as portrayed in the video."
In January 2018, Paul shared a suicide awareness video, weeks after releasing another public apology.
"I believe it happened for a reason," Paul told Strahan, regarding his discovery of the suicide victim. "I think that reason is so I could take this experience, learn from it, spread the message — the right way — about suicide prevention and suicide prevention awareness."
When asked if he'd ever questioned his decision to post the original video, Paul, who was dropped by Google Preferred as a result of the vlog, admitted that he had. "The idea was to shock and show the harsh realities of suicide and get people talking about something that I don't think people are talking about much. And still, that's the goal today," he said.
On the topic of parents' responsibilities to pay attention to the content their children watch, Paul said, "I think that parents should be monitoring what their children are watching more. Every parent I meet whose kids are under the age of 12, I go, 'Hey, you let your kids watch my stuff?' And they go, 'Yeah, what am I gonna do?'"
He added, "But at the same time, it's not like I'm a bad guy. I am a good guy who made a bad decision."
Paul, who called the past few months, "the hardest of my life," told Strahan that he will learn from his past mistakes and become a better person in the future. "I've never been hated by the whole world, and it's been definitely something to overcome," he explained. "I will think twice in the future about what I post, probably three times."
Watch the full interview below: