The Strange Relationship Whitney Houston Had With Ray J Before Her Death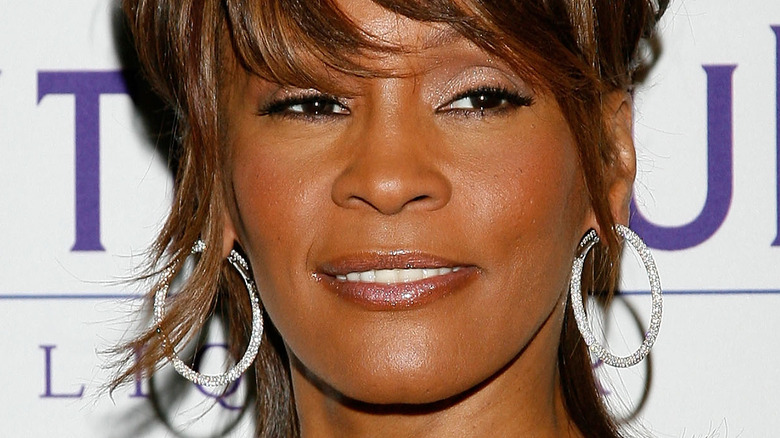 Vince Bucci/Getty Images
Whitney Houston is often hailed as one of the greatest musical talents of all time. She rose to prominence in the 1980s, following a powerhouse performance on "The Merv Griffin Show." Houston released her self-titled debut album shortly thereafter and was an instant success. The album produced three No. 1 singles — "How Will I Know," "The Greatest Love of All," and "Saving All My Love For You" — and won the singer her first Grammy award.
Unfortunately, Houston's career was riddled with turmoil. The New Jersey native struggled with drug addiction, which resulted in several career woes. She tragically died in 2012 at the age of 48. According to USA Today, the singer's death was due to accidental drowning, although toxicology results revealed a small amount of cocaine in Houston's body.
At the time of her passing, the pop diva was gearing up for another career revival, and was also rumored to be involved in an unlikely romance with  singer Ray J.
Whitney Houston and Ray J were reportedly dating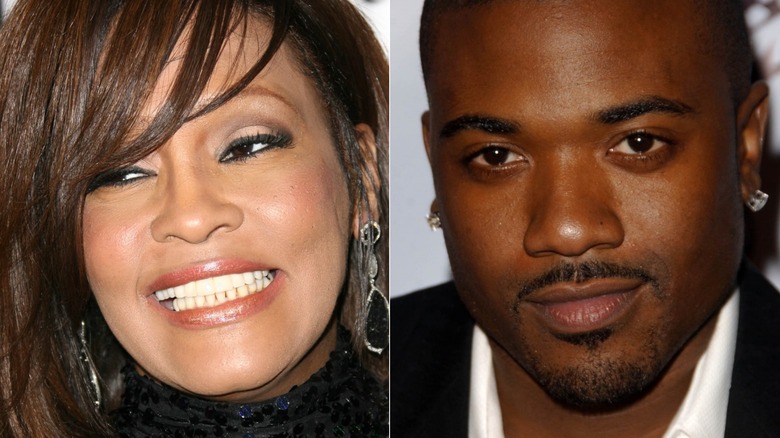 s_bukley & s_bukley/Shutterstock
Following her divorce from Bobby Brown in 2007, Whitney Houston was romantically linked to R&B singer Ray J. And while the two never explicitly confirmed their relationship, the two were spotted together just weeks before Houston's death in 2012. And while Bobby's sister, Leolah Brown, initially claimed that Ray J may have played a part in Houston's death, it was later determined that the reality star was at his home when the incident occurred (per E! News).
However, Houston and Ray J were also involved in another bizarre rumor that allegedly included a lover's quarrel. According to the Daily Beast, Houston got into a verbal altercation with "The X Factor" contestant Stacy Francis over Ray J. Francis spoke out about the alleged incident, but did not get into details. "Whitney told me she had known Ray since he was 10 years old," she said. "She cared about him. I think we should all respect that." A source also told the Daily Beast that Ray J was shopping around a reality show that featured himself and the "I Will Always Love You" singer. A rep for Ray J confirmed that Houston did appear in a sizzle reel for the project.
Ray J cared a lot for Whitney Houston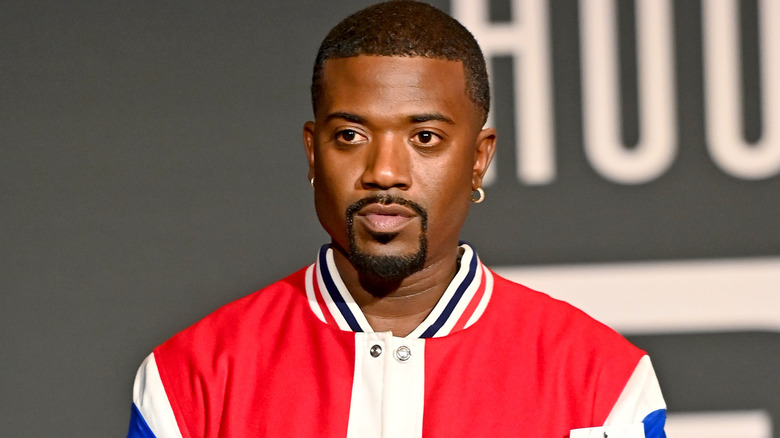 Paras Griffin/Getty Images
While neither Ray J nor Whitney Houston ever explicitly confirmed that they were in a romantic relationship, the two made no secret of their fondness for one another. In 2012, insiders told TMZ that Ray J was "crushed" by Houston's death. Ray J and Stacy Francis also opened up about Houston's passing when they competed on the UK version of "Celebrity Big Brother." "Nobody can explain, it's all my fault. All of that that happened. It's all my fault," Ray J said, seemingly referencing Houston's death. "It just was my fault, because I wasn't there."
However, Houston's sister-in-law and manager, Pat Houston, seemingly disapproved of the "Sparkle" star's relationship with the reality star. She told Oprah Winfrey in 2012 that she felt the singer was "looking for love in all the wrong places" (via News One). Kelly Price later denied those claims in an interview with Vlad TV. "I didn't see anything weird, I didn't see anything that was off," Price claimed. "I thought it was amazing."