What Really Happened Between Janet Jackson And James DeBarge?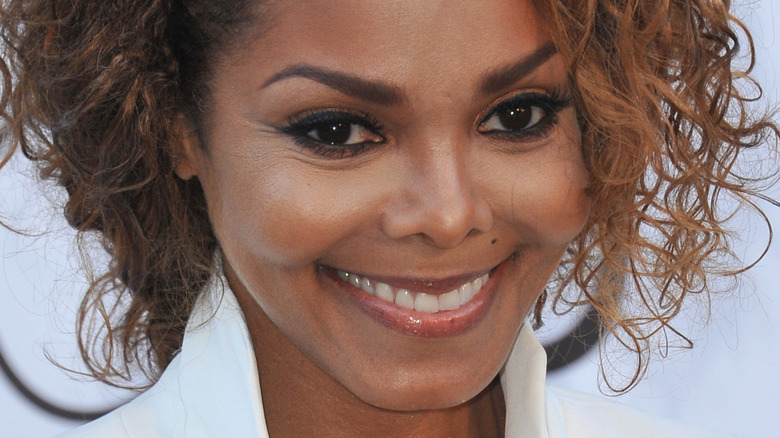 Featureflash Photo Agency/Shutterstock
Singer and actor Janet Jackson is a legend in the entertainment industry and her music displays just what a tough woman she can be when it comes to her ideals and principles. Songs like "Control," "Rhythm Nation, "What Have You Done For Me Lately?" and "Nasty" display some serious girl power that has shaped generations of women, including Taylor Swift, who gave the "All For You" singer a massive shoutout on her new album "Midnights," per People. In addition, her seminal 1997 album "The Velvet Rope" is so revered in the music industry, on its 25th anniversary, she held a secret party for her fans on Instagram Live, per Page Six. 
Jackson's musical fortitude is surely informed by how tough she's had to be in the face of some tough situations in her personal life. Her father, Joe Jackson, was notoriously controlling, not just in her career, but that of her famous older brothers in The Jackson 5, per The Guardian. She also had to compete on the charts with the stratospheric career of one brother, in particular, whom you might have heard of (here's a hint: he was the King of Pop and you know he's baaaaad). For a time at the beginning of her career, Jackson was only known as a small-time actor with recurring roles in "Good Times" and "Diff'rent Strokes," per MeTV, and not as a powerhouse talent in music.
So, when she eloped at age 18, it shocked not only her family, but also the world. The result of that elopement changed the course of her career.
Janet Jackson married fellow musician James DeBarge when she was 18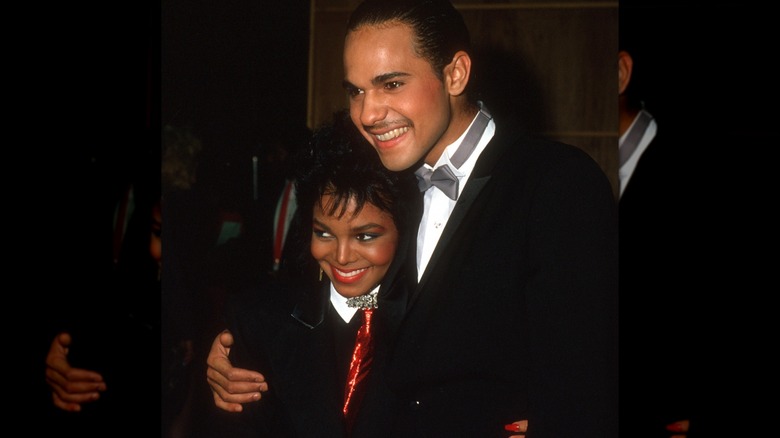 Michael Ochs Archives/Getty Images
In 1984, "That's The Way Love Goes" singer Janet Jackson was just 18 when she eloped with fellow musician, James DeBarge, part of the R&B group DeBarge. Arguably DeBarge's biggest hit was "Rhythm of the Night," which peaked at No. 3 on the Billboard charts and is still a banger tune to this day. Yet according to Jackson, she didn't have time to enjoy the rhythm of the night when she spent all night looking for him during one of his drug runs. "Subconsciously, when it comes to relationships, somehow I'm attracted to people that use drugs, "she recalled in her A&E docuseries "Janet Jackson" per Insider. "There [were] a lot of nights that I would go searching the streets looking for him." She detailed one night, in particular, when he promised to return when they were staying in a hotel in Michigan, but as she recalls, he never came back. 
By 1985, Jackson's father Joe had his daughter's marriage to DeBarge annulled, per the Mirror, and in 1986, she dropped her iconic album, "Control." By this point, she was not only emancipated from her husband, but also her father, whom she dropped as her manager. The album is chock full of references of being free from, well, controlling men. And it's speculated that "What Have You Done For Me Lately?" is about DeBarge (ouch). The album sent her career skyrocketing, and she has been a pop legend ever since. But years later, DeBarge alleged their marriage actually produced a secret child.
Janet Jackson denies she ever had a secret child with ex-husband James DeBarge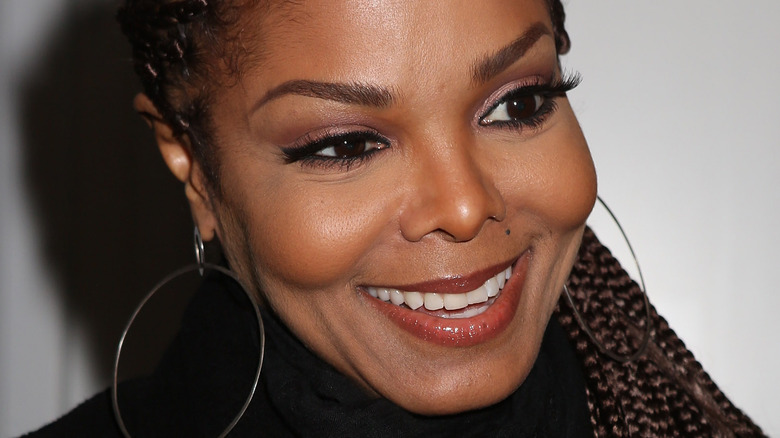 Vincenzo Lombardo/Getty Images
In 2016, during an episode of the reality TV show "Growing Up Hip Hop," James DeBarge dropped a bombshell: 30 years prior, he and then-wife Janet Jackson bore a secret child (via the Mirror). Claiming that Jackson was pregnant at the time of their annulment, he argued that she secretly had the baby and gave it up for adoption without him knowing. Later, a woman named Tiffany Whyte claimed to be that love-child, but DNA tests proved she and DeBarge were not related, per Radar.
In her docuseries "Janet Jackson," the "Together Again" singer finally put the love-child rumors to rest, saying in part, "I could never keep a child away from James. How could I keep a child from their father? I could never do that, that's not right" (via Insider).
That wasn't the first time secrecy abounded in her personal life. In 2000, Jackson shocked fans when she filed for divorce from Rene Elizondo — without anyone actually knowing they had been married for a whopping nine years, per E! News. If you were looking for clues to their marriage, Jackson's 1993 Rolling Stone cover features her topless with her breasts covered by unknown hands — they were Elizondo's, per B*tch. She then carried on a low-key relationship with producer Jermaine Dupri for eight years without getting married. But it turns out her third marriage to Wissam Al Mana (2012-2017) finally did result in a baby: son Eissa Al Mana, according to SheKnows.