Why Anjelica Huston Really Broke It Off With Jack Nicholson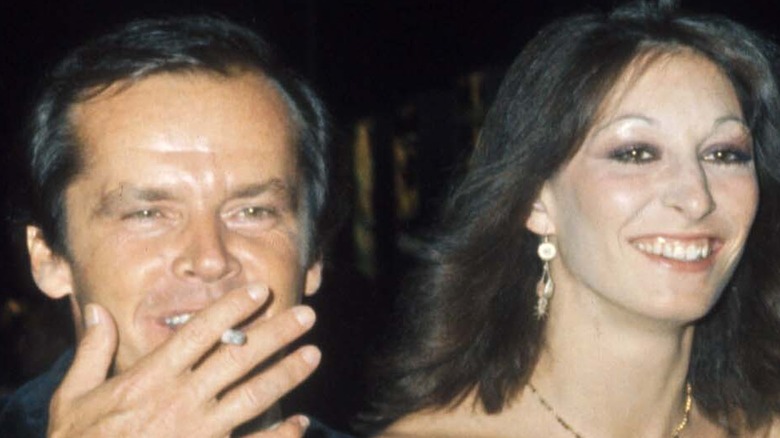 Getty Images/Getty Images
Jack Nicholson and Anjelica Huston are among the biggest stars of their era, and many film fans remember that the two made an incredibly glamorous couple for almost 20 years. Huston met Nicholson in 1973, shortly after breaking it off with her troubled and controlling boyfriend, photographer Bob Richardson, which she opened up about in one of her memoirs. Huston told celebrity reporter Chrissy Iley that she met Nicholson at a party at his house, and the two hit it off immediately.
The connection between them proved to be strong. Nicholson, well-known for his complicated love life, was even reported by People to be "passionately" in love with Huston, which may have been why they remained together for so many years — longer than any other of Nicholson's relationships. However, as many fans may know, the romance did not last, and they broke it off in 1990 after 17 years of being together. So what is the real reason for their breakup? Well, those familiar with the Oscar-winning actor and self-acknowledged womanizer (via the Huffington Post) will likely not be surprised at the truth behind why Huston decided to end it. 
Anjelica Huston broke it off with Jack Nicholson in 1990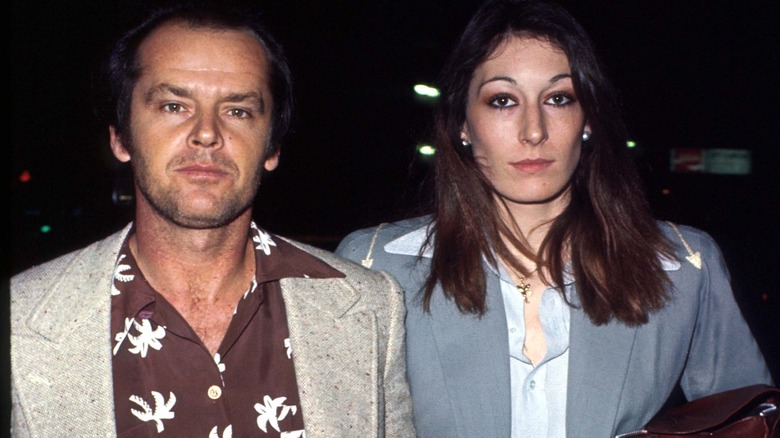 Maureen Donaldson/Getty Images
Although actors Jack Nicholson and Anjelica Huston were going strong as one of Hollywood's A-list couples, it was not meant to last. Nicholson is famous for his many affairs and his many children, as he has six kids by five different women. During his long relationship with Huston, he was far from monogamous. Their 17 years of dating were defined by an on-off romance (as per In Style). In 1980 he had an affair with Danish model Winnie Hollman, resulting in the birth of his daughter, Holly Hollman, in 1981. The final straw, however, came in late 1989, when Nicholson told Huston that he had fathered a child with actor Rebecca Broussard, who was pregnant with Nicholson's daughter, Lorraine.
As Huston recalled in a 2014 essay for Vanity Fair, Nicholson sat her down at dinner and told him that, despite Broussard's pregnancy, he said he "[didn't] want nothin' to change." Huston said in response, "There's only room for one of us women in this picture, and I am going to retire from it." The day after that, she said, "I announced the news to one of my chattier friends with the idea that everyone would be in the know by lunchtime."
Although, as was their wont, they briefly reunited a few times before the end of the year, Huston made it official by early the next year that they were done for good. 
Jack Nicholson was devastated by the breakup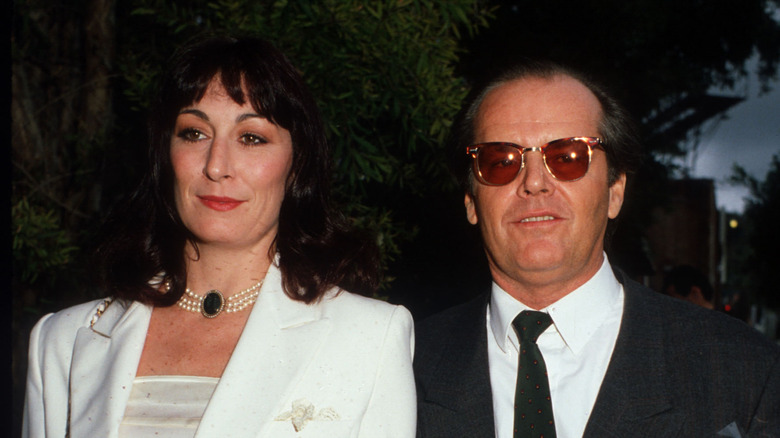 Barry King/Getty Images
Although Jack Nicholson has been with many women over the years, his relationship with Anjelica Huston may have been different from all the rest. In a 2015 interview with The Telegraph, Nicholson described his breakup with Huston as "the "toughest period" of his life.
"I was annihilated emotionally," Nicholson said. "That was probably the toughest period of my life. I'm childish and I did make a mistake." A source close to Nicholson also told the outlet that the then-77-year-old actor was "afraid of dying alone" in his Hollywood mansion. Indeed, although Nicholson was known for getting around in his prime (with the number of women he's slept with allegedly adding up to 2,000), there has been little word on his love life — or sex life — in recent years. 
Although she also loved him, Huston, for her part, felt that the breakup was the right decision. "I would probably have been miserable," she said of a lifetime with Nicholson in 2014, per The Guardian. "When I talk about my mother and not wanting to echo that relationship, I think it would've probably been very much the same way. I would have been a stay-at-home mum, and he'd have been off, doing what he did. And that's never really been me."