Fans Can't Get Over Julia Roberts' Little-Known Connection To Martin Luther King Jr.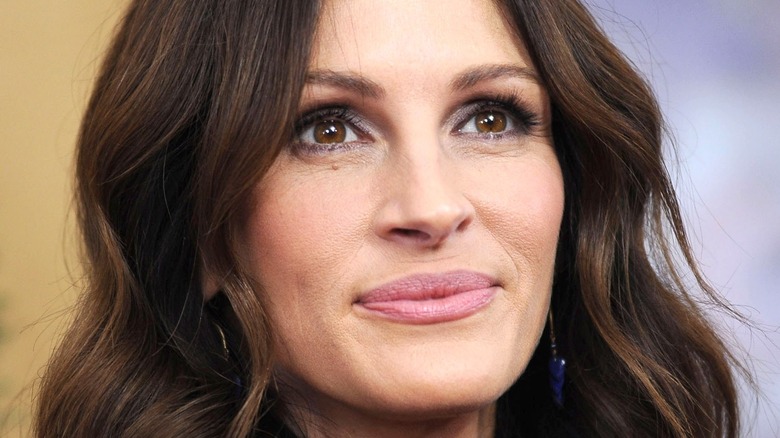 Everett Collection/Shutterstock
When you think of celebrities associated with the civil rights movement, Sidney Poitier, Harry Belafonte, and Sammy Davis Jr. are names that might spring to mind. Julia Roberts? Not so much. Julia is more known for having her smile insured for $30 million (fake news alert!) than for sticking it to "The Man." Or, for her and Richard Gere's working relationship that resulted in hit flicks like "Pretty Woman." 
However, it turns out that Julia has a surprisingly strong connection to Martin Luther King Jr. Per the Daily Mirror, she grew up in Georgia with her brother, Eric Roberts, and sister, Lisa Roberts. Her parents, Betty and Walter Grady Roberts, divorced in 1972, and her mom married Michael Motes eight months later. Walter died from throat cancer when Julia was 10, and her stepdad was reportedly an alcoholic who made Julia and her siblings' lives "a complete misery." Eric once claimed that Moat "terrorized and abused me, and I fear he terrorized my sisters Julia and Lisa as well."
The Daily Mail reports that Motes was a staunch fan of the confederacy. He frequently attended commemoration events with his stepkids. And Julia and Lisa were even "pictured cleaning Confederate gravestones." So, given the problematic symbolism of the confederate flag, it's little wonder fans can't get over Julia Roberts' little-known connection to Martin Luther King Jr.
Julia Roberts' birth was paid for by Martin Luther King Jr.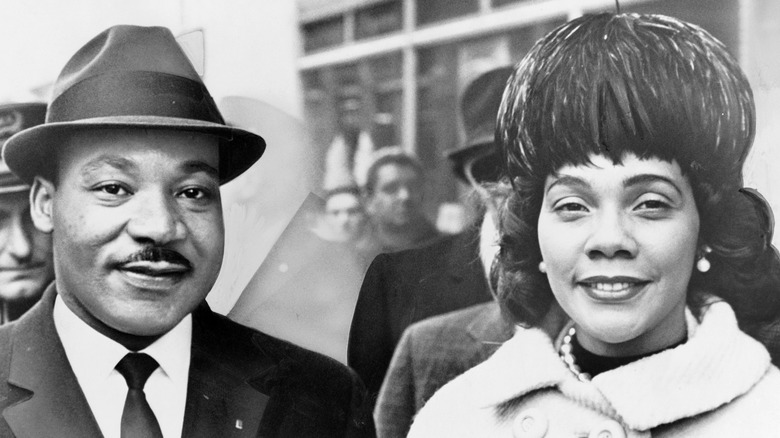 Donaldson Collection/Getty Images
The Daily Mirror reports that Julia Roberts' mom, Betty Roberts, filed for divorce in 1983, "citing cruel treatment." She allegedly called her marriage to Michael Motes "the biggest mistake I ever made." It certainly appears to have been in stark contrast to her first marriage. Betty and Julia's dad, Walter Grady Roberts, had been civil rights trailblazers of their time. 
Before they split, the couple lived in Atlanta. According to The New York Times, thanks to Jim Crow laws, Atlanta was still profoundly segregated during the 1970s. However, despite the rampant discrimination, Betty and Walter opened an acting studio that allowed students of all races. It ultimately led to Julia's little-known connection to Martin Luther King Jr.
In celebration of the star's 55th birthday, Zara Rahim tweeted a clip of an interview between Julia and Gayle King. In it, the actor explained how she's linked to the civil rights icon. "One day, Coretta Scott King called my mother and asked if her kids could be part of the school because they were having a hard time finding a place that would accept her kids," Julia shared. Betty immediately said yes, leading to a friendship between the two women. And they became very close because when Betty and Walter were too broke to pay the hospital bill for Julia's birth, Dr. King and Coretta stepped up to the plate. "They helped us out of a jam," Julia admitted.