Maria Menounos Opens Up About Married Life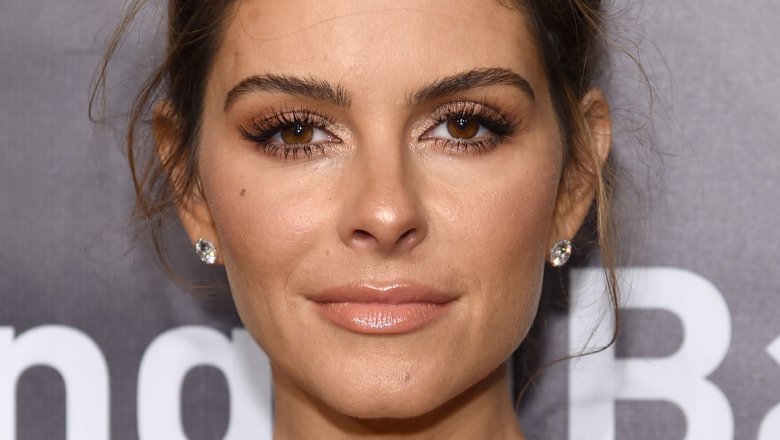 Getty Images
The former E! News co-anchor couldn't be happier!
On Friday, Feb. 2, 2018, Maria Menounos opened up about married life during an exclusive interview with Us Weekly.
"We're like super mushy gushy right now," she began. "We feel like we just got together now. And so we're like Scotch-taped to each other and just super lovey-dovey. It's super cute. I hope it stays like this forever. We are just so happy."
As Nicki Swift previously reported, the television personality married her longtime producer-director boyfriend, Keven Undergaro, on New Year's Eve in a surprise TV wedding just before the ball dropped in Times Square to ring in 2018. 
"Literally it was two weeks before we put it together," Menounos, 39, continued to Us Weekly. "It got pretty cold. I was OK in the beginning because I had some adrenaline. But I feel like at some point it got brutal and unbearable and I thought limbs were going to fall off for sure."
Menounos added, "But it was an amazing experience and I'm so thankful to the producer and FOX for having us and asking us to do it because it was the greatest thing we ever did. It was so special for my parents. ... The next day at the brunch [my dad] was still so emotional over it all."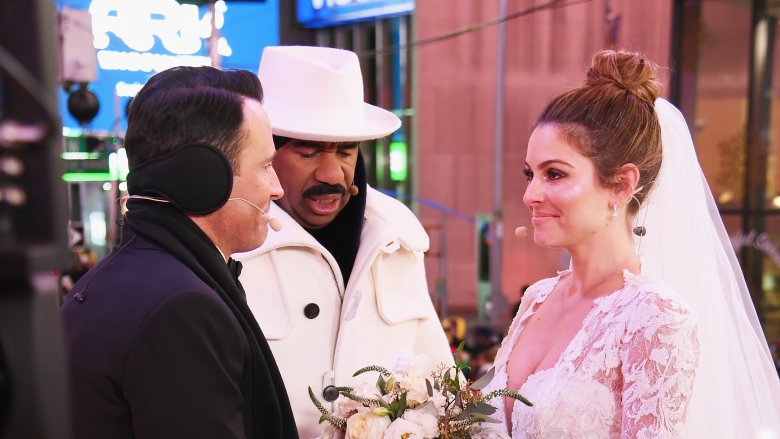 It sounds like the married couple, who got engaged in March 2016 after 20 years together, are hoping to expand their family soon. "Yeah, I think so. We have it on our agenda to speak of it after the Super Bowl because I'm traveling again. We'll figure it out. [Going to get] with Kim [Kardashian] for her surrogate tips," Menounos, who faced a health crisis last year after being diagnosed with a benign brain tumor, explained. Kardashian, of course, welcomed daughter Chicago via surrogate in January 2018.
She continued, "Our kids are absolutely going to love sports! There is no way. I can't imagine. They are going to love everything. They are going to go to WWE matches from the time they are out of the womb — watching football and basketball. And they are always going to cheer for Boston no matter where they are."