Kathie Lee Gifford's Question On Live TV That Made Martin Short Uncomfortable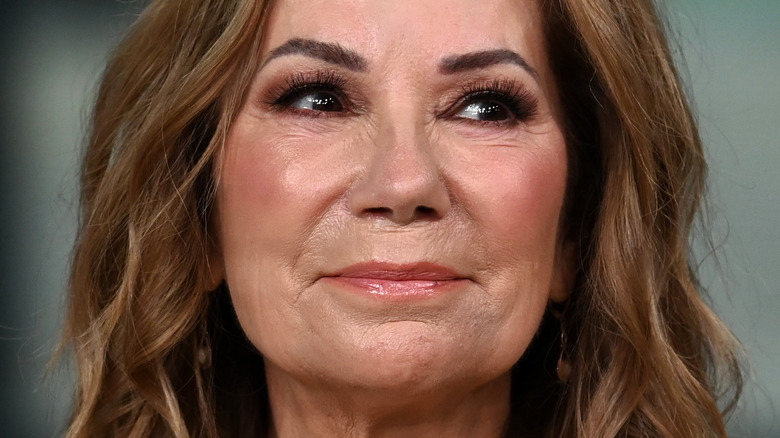 Slaven Vlasic/Getty Images
From her sweatshop scandal to her shady comments about Kelly Ripa's new memoir, Kathie Lee Gifford is no stranger to controversy. Aside from the occasional drama, the television personality has won over scores of fans with her animated presence on "Live! with Regis and Kathie Lee" and the fourth hour of NBC's "Today" show.
Though Gifford is now retired from her co-hosting roles, clips from her talk show days still surface from time to time. Of course, conducting interviews on live television comes with a host of challenges. Hosts can't be expected to know everything about their interviewees, and a lack of information can lead to uncomfortable situations. During an episode of "Live! with Regis and Kathie Lee" that aired in 1997, Gifford asked singer-songwriter James Taylor about his older brother, Alex Taylor. "I wish I could say he was doing well," Taylor responded (per Entertainment Weekly). "Alex died about four years ago." A similar situation occurred when Gifford spoke to actor Martin Short in 2012, and it was just as awkward. 
Kathie Lee Gifford didn't know that Martin Short's wife had died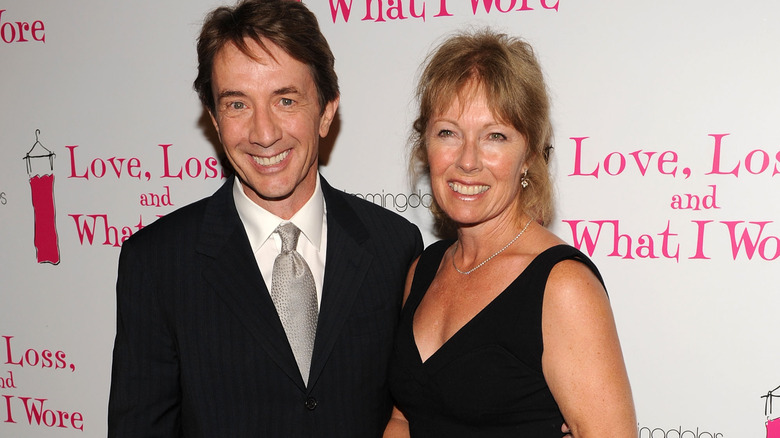 Bryan Bedder/Getty Images
Martin Short married Nancy Dolman in 1980, and the two shared three kids. Sadly, in 2010, she died of ovarian cancer at age 58. According to Radar, she had been dealing with the disease for three years. However, while he spoke of his wife's tragic death on many occasions, the news never got back to Kathie Lee Gifford.
So, when Gifford interviewed Short on the "Today" show in 2012, oblivious of his wife's death, it made for one of the most awkward television moments in recent memory. "He and Nancy have gotten one of the greatest marriages of anybody in show business. How many years now for you guys?" Gifford asked (via CNN) while Hoda Kotb sat quietly by her side, seemingly unaware of the blunder or unwilling to correct it. Short responded that the two had been married for 36 years. "But you're still like in love," Gifford pressed on, to which Short replied, "Madly in love." The awkwardness lingered for a few more moments as Gifford questioned Short, who took the gaffe in stride. 
After the interview, Short came clean to Gifford about her mistake. When the show returned from a commercial break, she gave a profuse on-air apology for the error. She later tweeted, "I send my sincerest apologies to @MartinShort and his family. He handled situation w/enormous grace and kindness and I'm so grateful."
Martin Short forgave Kathie Lee Gifford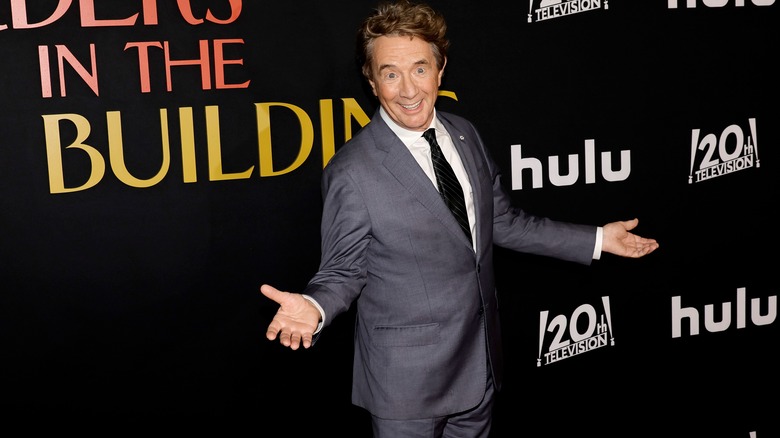 Kevin Winter/Getty Images
So, how did Martin Short react to the cringeworthy incident with Kathie Lee Gifford regarding his late wife, Nancy Dolman? Fortunately, he was understanding of her innocent mistake. While doing press for his film "Madagascar 3: Europe's Most Wanted," Short told E! News, "On live television, people make mistakes. There's no ill will intended. It's nice to aspire to be kind of elegant."
While speaking to iVillage, Short further explained his feelings about Gifford: "Kathie is a fabulous, fabulous person, and she really is very sweet, and she just didn't have the information, so she — it was tricky, but it was handled, I think well."
On "The Howard Stern Show," Short again elaborated on the uncomfortable moment, explaining why he didn't correct Gifford. "If this were a taped show, I'd say we should stop and just correct this, but I didn't want to embarrass her," he told Stern. "And then we ended the segment. And, then I went up to her, and she was like, mortified." While the gaffe might have been uncomfortable to watch, it's water under the bridge for Short.