Heidi Montag Promises To Poke Holes In Her Portrayal On The Hills In New Podcast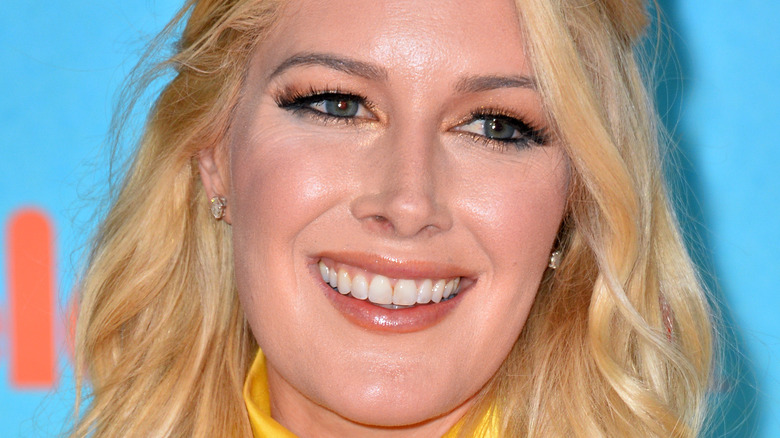 Featureflash Photo Agency/Shutterstock
In the world of reality television, there's no doubt that Heidi Montag is a household name. According to her IMDb profile, Montag first gained fame on the MTV hit "The Hills" in 2006 — fans loved following her storyline with her then-boyfriend, Spencer Pratt. Fans lovingly referred to the couple as "Speidi," who seemed like a match made in reality TV heaven thanks to all the drama that ensued. Montag appeared on the show until 2010 and in 2019, the star took part in the spinoff show titled "The Hills: New Beginnings," which ran until 2021. 
Both Montag and Pratt were pretty critical of the revamp of the show. According to People, they called out their cast-mates in a series of scathing tweets, in which Montag accused them all of being "too boring" to star in a reality television series. In fact, she even referred to them as "the worst cast." 
Montag also called out Jason Wahler and his wife, Ashley Wahler, for questioning how much she drank. "Funny you think I care I [sic] about your opinion on who I should be or behave. Literally f&$@ off," the star tweeted. "You are only on the show because your [sic] comment about other people. #notastar."
As you can see, Montag has never been one to shy away from sharing her feelings on a specific topic, especially when it comes to the reality show that made her famous. Now, she's ready to clap back at how producers portrayed her in first installment of "The Hills."
Heidi Montag isn't holding anything back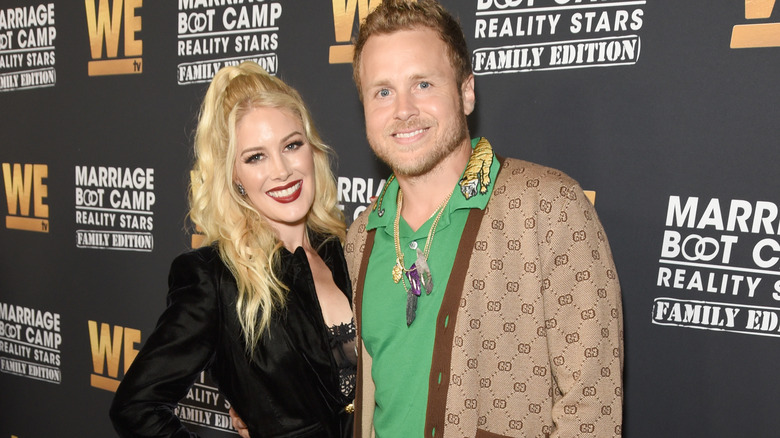 Presley Ann/Getty Images
Heidi Montag was not a fan of her portrayal in "The Hills," and she is making sure that everyone knows it. The star spoke about joining the "Was It Real? The Hills Rewatch" podcast with former co-stars Audrina Patridge, Brody Jenner, and Frankie Delgado and how excited she is in for the new chapter. Since Montag didn't serve as one of the narrators on the show, she feels like the podcast is her chance to share her "truth" about her time in the series. "I really wanted to be involved in this podcast, and I think it will be very therapeutic for me," she told People.
Montag called her and Spencer Pratt's storylines "the most manipulated storylines of anyone on the show," adding that "99% of the situations after season two weren't real." In the end, most of the manipulation centered around the pair's relationship. "I would never be in the kind of relationship that was portrayed on TV," Montag confessed. "But it's hard when you're getting paid millions of dollars to go along with it. It was very challenging." Now, she's happy to share her "different" perspective, especially since she's older.
A lot has changed since Montag starred in the hit MTV series. She and Pratt are already the proud parents of son Gunner and they are currently expecting their second child, which she announced in an Instagram post in June as she gushed over the news. New stage of life, new perspective!