Gigi And Bella Hadid's Dad Mohamed Accused Of Rape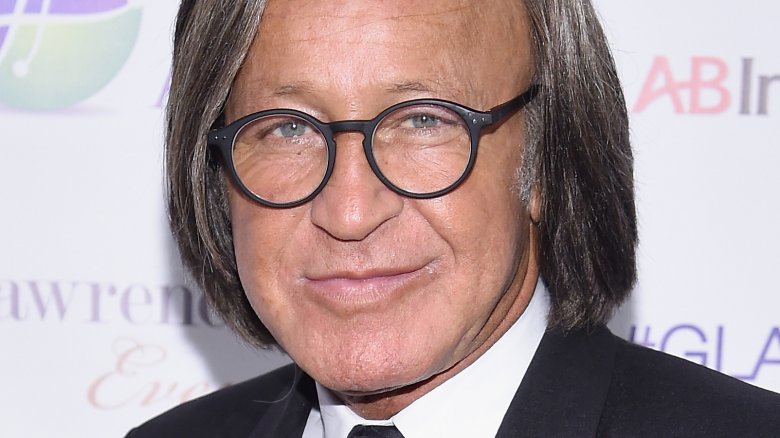 Getty Images
The 69-year-old is facing some disturbing allegations.
As reported by TMZ, model Miranda Vee took to Instagram on Thursday, Feb. 1, 2018, to accuse Gigi and Bella Hadid's father, Mohamed Hadid, of sexual assault — and it all seems to tie into Kate Upton's recent claims against Guess co-founder Paul Marciano. In a post, Vee shared Upton's original tweet that alleged that Marciano had sexually harassed her, as well as what appear to be screenshots of text message exchanges with both Mohamed and Marciano.
"Thank you @kateupton it is time people like @paulmarciano & @mohamedhadid get exposed for who they really are!" Vee wrote in the caption.
Continuing on with her message, Vee claimed that Marciano had once sexually harassed her and that he'd "passed [her] on" to Mohamed. She alleged that while she'd assumed her meet-up with Mohamed was going to be strictly professional it was anything but. She said that "it was just me, him, & champagne where he date raped me in a apartment."
According to Vee, when she tried to talk about the alleged incident in 2017, she was forced to sign a nondisclosure agreement. As for why she signed it if she'd wanted to speak out about what had allegedly happened to her, Vee said it was "because paul threatened me & said he would get me disappeared if I ever say anything."
Mohammed has denied Vee's allegations, calling her claims "totally untrue." Though he admitted that they'd met two years earlier, as he'd thought she was a fan, he stated, "When we met it was not a date and not once did I touch her" (via TMZ).
Mohammed also reportedly encouraged Vee to go to the police if she wanted to make allegations against him — not post about them on social media.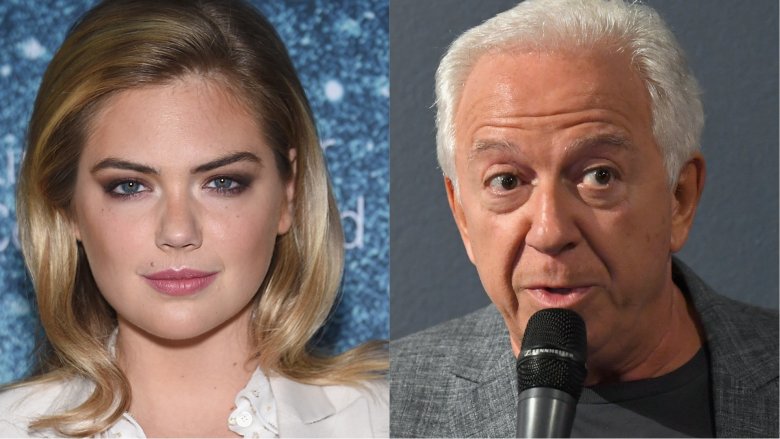 As Nicki Swift previously reported, Upton spoke out against Marciano on Twitter on Wednesday, Jan. 31. She stated, "It's disappointing that such an iconic women's brand @GUESS is still empowering Paul Marciano as their creative director #metoo."
She later shared a screenshot of the tweet on Instagram, adding, "He shouldn't be allowed to use his power in the industry to sexually and emotionally harass women #metoo."
At the time of this writing, she's yet to elaborate on her accusations.
In response, Marciano was reportedly shocked by Upton's statements. "If she has a claim, there's one place to tell the truth and that's in court or to the police," he said, denying her allegations (via TMZ). He also theorized that she may be trying to seek revenge for having not been asked to continue working with Guess. According to him, she and the brand parted ways after she'd begun arriving to photoshoots "looking terrible," allegedly due to late nights.
The same day as Upton's tweet, The Blast reported that a former model had accused Marciano of sexual assault, specifically of grabbing her breast and of trying to kiss her. She also claimed that Marciano is known in the industry for asking models to send photos of their breasts to him.
The Blast also uncovered a 2009 lawsuit against Marciano, in which a model accused him of sexual harassment and inappropriate touching.
In response to The Blast's report, Guess claimed that they investigated the matters and "the Board of Directors has been unable to determine that either accusation has merit."