Is Janet Jackson Performing At The 2018 Super Bowl With Justin Timberlake?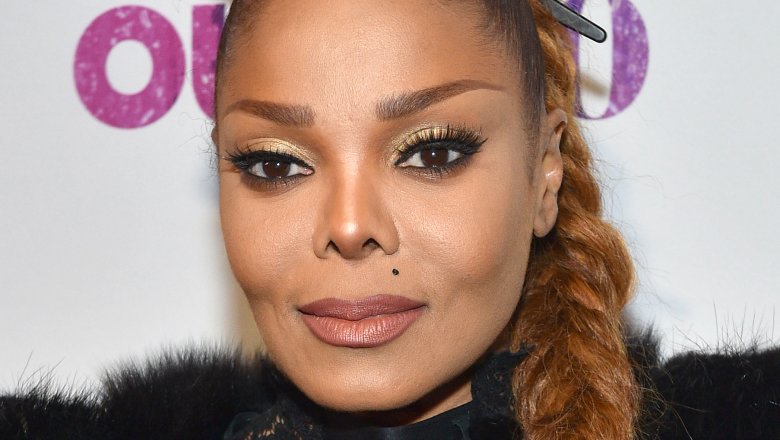 Getty Images
The "Control" singer is shutting down those rumors.
On Saturday, Feb. 3, 2018, Janet Jackson took to Twitter to confirm that she will not be performing during this year's Super Bowl halftime show with Justin Timberlake.
"To put to rest any speculation or rumors as to whether I will be performing at the Super Bowl tomorrow; I will not," the "Nasty" hitmaker wrote in a since-deleted tweet (via Variety). "Thank you for your support and I do look forward to seeing you all very soon." 
Timberlake, of course, made headlines for his 2004 Super Bowl performance, when he removed a part of headliner Jackson's costume. The risqué move resulted in an infamous wardrobe malfunction, which exposed her breast and became known as "Nipplegate." 
In light of the controversy and the "Man of the Woods" singer's upcoming return, Jackson fans got the hashtag #JanetJacksonAppreciationDay trending on Twitter this weekend as a show of support for the 51-year-old pop star. 
At a recent press conference, Timberlake, 36, also denied speculation that he planned to invite Jackson up on stage for a cameo appearance or reunite with his former boy band 'NSYNC.
"Well, no," he said (via Entertainment Tonight). "To be honest, I had a ton of grand ideas about special guests. Yeah, there's a whole list... I think Vegas has a lot of odds on it, from *NSYNC to JAY-Z to Chris Stapleton to Janet [Jackson]. My band, the Tennessee Kids, I feel like they're my special guests. I'm excited this year just to rock the stage. So, yeah, it's going to be a lot of fun."
As Nicki Swift previously reported, details about the "SexyBack" singer's performance leaked just a day before he was set to hit the stage. In a controversial move, Timberlake will reportedly be joined by a hologram of Prince, who died at the age of 57 from an accidental opiate overdose in April 2016. Timberlake's set will also feature his songs "Can't Stop the Feeling," "My Love," and "Cry Me a River," plus a ton of fireworks.
Timberlake, who released his fifth studio album, Man of the Woods, earlier in the week, confirmed that he would take the halftime show stage in October 2017. Meanwhile, Pink, who is currently battling the flu, is gearing up to sing the national anthem prior to kickoff.
The Philadelphia Eagles will face off against the New England Patriots during Super Bowl LII at the U.S. Bank Stadium in Minneapolis, Minn. on Sunday, Feb. 4 at 6:30 p.m. EST. The big game will air live on NBC.