Report: Justin Timberlake 2018 Super Bowl Halftime Show Details Revealed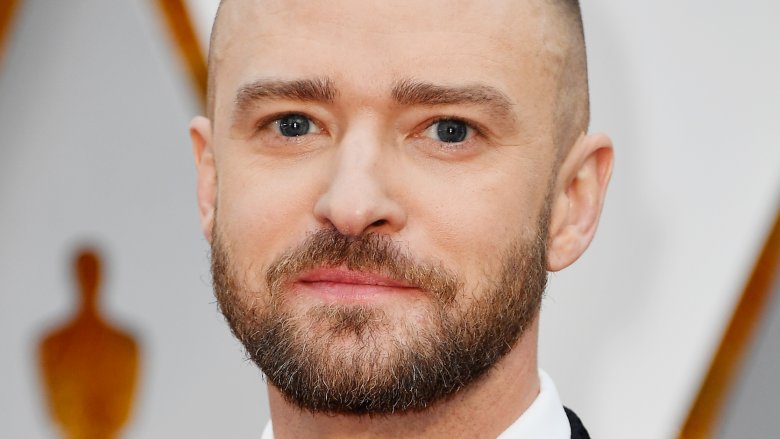 Getty Images
The "Man of the Woods" singer has some big plans for his upcoming performance.
According to a TMZ report, published on Saturday, Feb. 3, 2018, Justin Timberlake will pay tribute to Prince in the late singer's hometown during the 2018 Super Bowl halftime show this Sunday, Feb. 4.
As the gossip rag noted, Timberlake will supposedly be joined on stage by a hologram of the music legend, who died at the age of 57 from an accidental opiate overdose in April 2016. 
The website also shared a video from the "SexyBack" hitmaker's rehearsals, which included his songs "Can't Stop the Feeling," "My Love," and "Cry Me a River," plus a ton of fireworks.
While a hologram may seem like a pretty cool trick to honor a beloved artist, Prince fans aren't necessarily on board with the idea — particularly because the "When Doves Cry" singer himself would have most likely been against it. 
"That's the most demonic thing imaginable," Prince said of holograms during an interview with Guitar World in 1998. "Everything is as it is, and it should be. If I was meant to jam with Duke Ellington, we would have lived in the same age. That whole virtual reality thing... it really is demonic. And I am not a demon. Also, what they did with that Beatles song ['Free As a Bird'], manipulating John Lennon's voice to have him singing from across the grave... that'll never happen to me. To prevent that kind of thing from happening is another reason why I want artistic control."
Of course, Timberlake is no stranger to Super Bowl controversy. The 36-year-old pop star infamously made headlines for his 2004 Super Bowl performance after removing a part of headliner Janet Jackson's costume and exposing her breast as he sang the line, "Gonna have you naked by the end of this song." The risqué event became known as "Nipplegate."
As Nicki Swift previously reported, Timberlake, who released his fifth studio album, Man of the Woods, earlier this week, confirmed that he would take the halftime show stage in October 2017. Just don't expect him to reunite with his former boy band 'NSYNC or invite Jackson up on stage for a cameo appearance.
Meanwhile, Pink, who is currently battling the flu, will sing the national anthem prior to kickoff.
Super Bowl LII between the Philadelphia Eagles and New England Patriots will take place at the U.S. Bank Stadium in Minneapolis, Minn. on Sunday, Feb. 4 at 6:30 p.m. EST, and will air live on NBC.