Justin Timberlake's Shady Side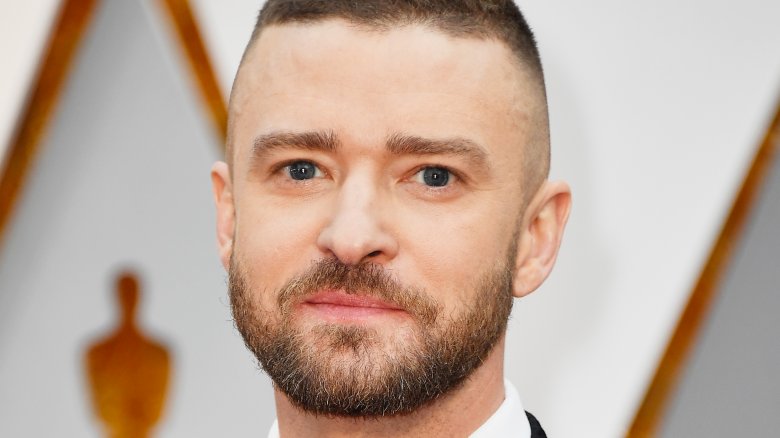 Getty Images
Justin Timberlake is one of Hollywood's most beloved musicians and celebrated actors, not to mention a favorite on Saturday Night Live. He also may or may not be super shady, depending on which tabloid you actually want to believe. From wardrobe malfunctions to awkward song titles, here are all the times JT has been out of sync with the public.
He dissed football at a Super Bowl press conference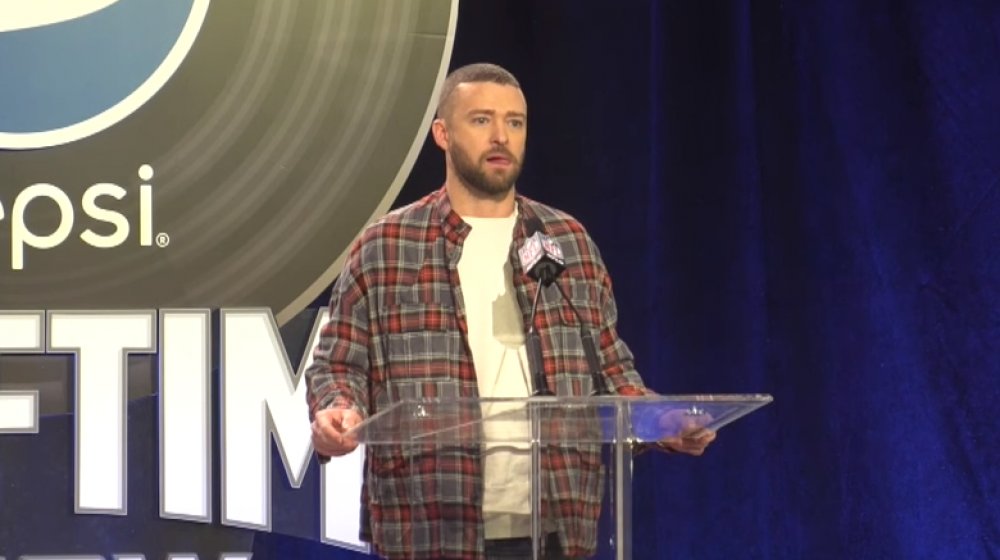 Open mouth; insert foot. At a press conference leading up to Timberlake's 2018 Super Bowl Halftime performance, he actually dissed the NFL. Seriously.
When asked if his son, Silas, would ever play football someday, Timberlake replied, "Uh, he will never play football. No, no." 
To be fair, a lot of reports have come out recently about the negative effects of football (specifically, concussions) on players' brains, but this was probably the worst possible forum for Timberlake to make this particular statement.
He seemed to realize his error and attempt to back-pedal from the remark, telling press, "I mean, yeah, it's kind of like that thing where my main objective is that he become a great person, and if he wants to get into the arts or sports, then yeah, I would fully support that. I think I can hopefully offer him some advice on what to do and what not to do, so yeah, but right now we're working on our manners. That's a big deal in our house right now. It's like, one thing at a time."
He dissed Prince, then used his image at halftime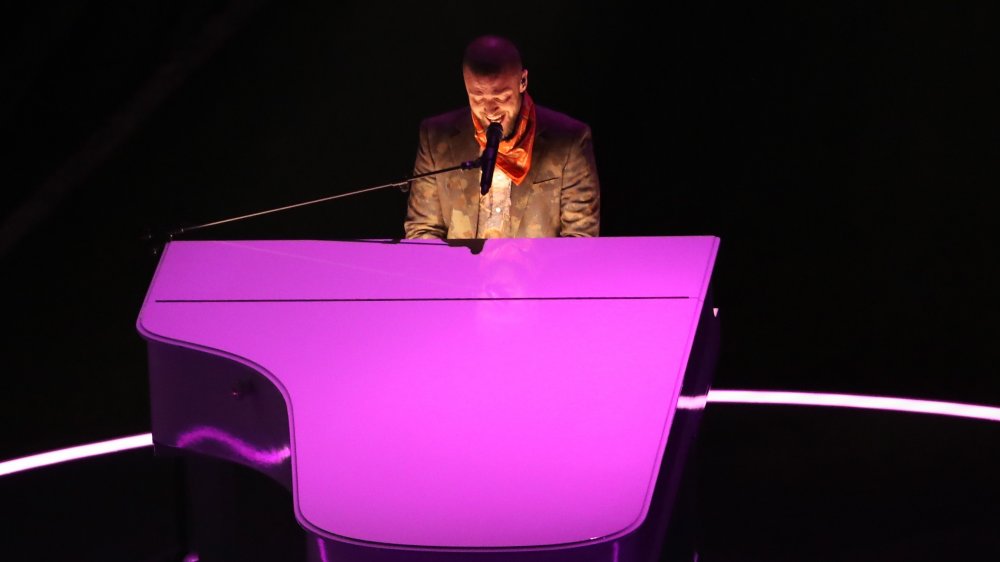 Getty Images
Timberlake has supposedly dissed Prince several times throughout his career. According to TMZ, Timberlake mocked the "Purple Rain" singer's small stature by squatting in front of the microphone while accepting an award on Prince's behalf at the 2007 Golden Globes.
There may be a bit of beef backstory to that stunt. At a post-Emmy party in 2006, TMZ reported that Prince poked some fun at Timberlake's "SexyBack" track. "For whoever is claiming that they are bringing sexy back," he said, "sexy never left!" Timberlake may have clapped back in his subsequent "Give it to Me" video when he says, "Now if sexy never left, then why is everybody on my s**t?"
Fast forward to Timberlake's 2018 Super Bowl Halftime performance, which took place in Prince's hometown of Minneapolis. Reports claimed that Timberlake wanted to use a hologram of the late star in his show, but faced backlash from Prince's fans and friends. Longtime pal Sheila E. told Entertainment Tonight, "I just said no ...The hologram was weird, and Prince did tell me, 'Make sure nobody ever does a hologram [of him]' ... He thought it was very demonic."
Prince's estate issued a statement about the show: "Justin Timberlake, the NFL and the City of Minneapolis used the stadium and the city to give a beautiful hometown tribute to Prince. The two pieces of footage that appeared on the screens were licensed from the Purple Rain movie and a vintage performance in Syracuse, NY." However, a source told Page Six that Timberlake "was 100 percent ready to use the hologram but nixed it due to backlash from social media and Prince fans. That's why he had that sheet up like in your mama's backyard."
He sold out Britney Spears to the press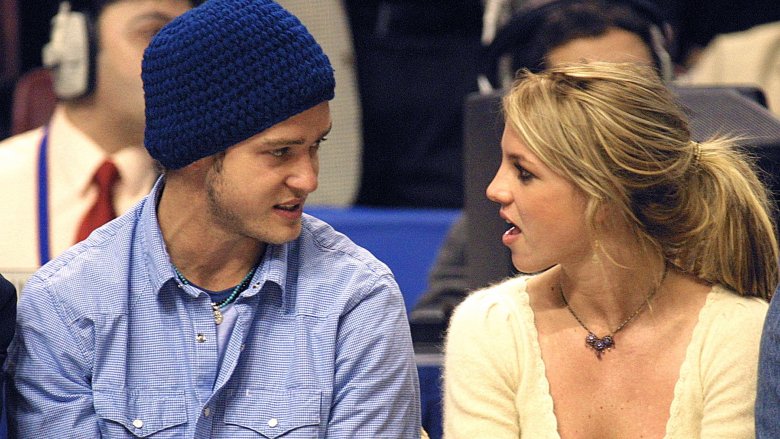 Getty Images
Britney Spears and Timberlake dated when they were at their teen pop peaks, but their breakup was ugly. After the split, Timberlake did an interview on 20/20 in which he revealed that he had, in fact, been intimate with Spears — even though the "Baby One More Time" singer had told press she planned on remaining a virgin until marriage. He would repeatedly bring it up, including in a 2009 Saturday Night Live sketch. 
For her part, Spears was not happy with Timberlake kissing and telling. In a 2003 interview with W magazine, she vented (via MTV News), "It was two years into my relationship with Justin. And I thought he was the one. But I was wrong. I didn't think he was gonna go on Barbara Walters and sell me out." She added, "The most painful thing I've ever experienced was that breakup."
He's passive-aggressive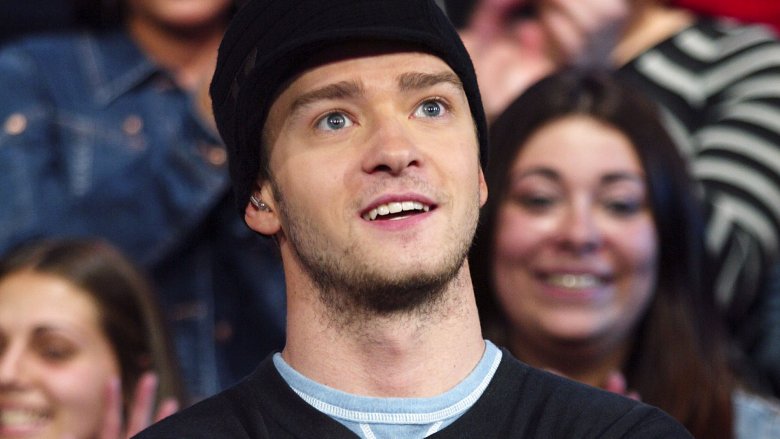 Getty Images
Timberlake likes to play the smooth, classy charmer in public, but he's surprisingly great at throwing shade in passive aggressive ways. When he dropped his "Cry Me a River" video in 2003, he cast a Spears-lookalike who wore an outfit nearly identical to one the songstress wore on a red carpet with Timberlake by her side. Oh, and get this: in the video, the Spears doppelganger was a cheating girlfriend. If you think any of that is a coincidence, we have some magic beans to sell you.
He avoided blame for 'Nipplegate'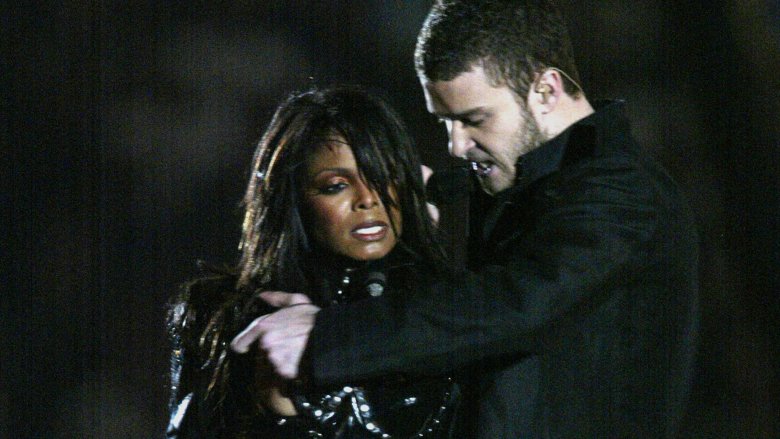 Getty Images
It was the boob that shook the world: at the 2004 Super Bowl halftime show, legendary singer, dancer, and performer Janet Jackson took to the stage with JT. Their halftime show was obviously going to be a sexy one—with these two, there's really no other choice—but things got way out of hand. During the final line of Timberlake's hit "Rock Your Body," he really did have her a little "naked by the end of this song." Timberlake ripped off a part of Jackson's top, exposing her jewelry-adorned nipple for about half of a second.
The shocking live moment created a worldwide scandal, resulting in hundreds of thousands of complaints to the Federal Communications Commission (FCC), a record-breaking $550,000 fine against CBS (that the network ultimately didn't have to pay) and the unfortunate term "wardrobe malfunction" that continues to be used today. Despite multiple apologies, Jackson took the brunt of the blame. According to Rolling Stone, Viacom blacklisted her by "keeping her music videos off their properties MTV, VH1, and radio stations under their umbrella," while CBS banned her from the Grammy Awards in February 2004. To this day, one could argue that her career never recovered.
Timberlake, meanwhile, received little to no backlash at all. Not only did he attend the Grammys (and win) that season, he even boasted after the incident, "Hey man, we love giving you all something to talk about." His apology could also be read with a bit of an eye-roll. "I am sorry that anyone was offended by the wardrobe malfunction during the halftime performance of the Super Bowl," he said through his publicist. "It was not intentional and is regrettable." 
Incidentally, when The Mag asked Timberlake about the incident 10 years later, he cracked (via ESPN), "I'm not touching that thing with a 10-foot pole."
He got into trouble on Twitter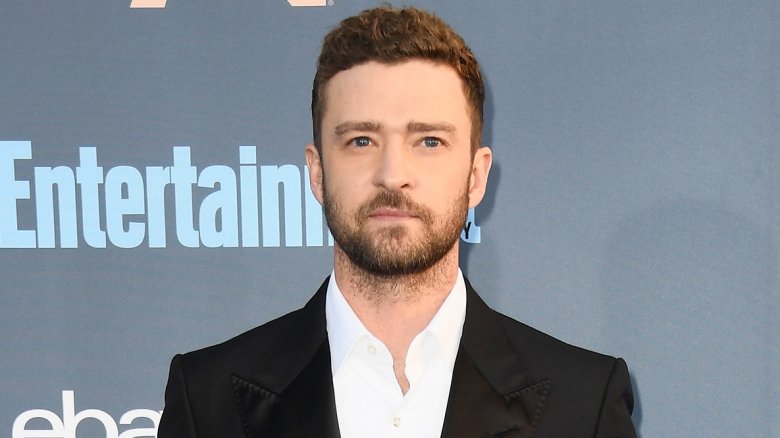 Getty Images
In 2016, Timberlake learned a lesson that many other celebrities have awkwardly grasped since the dawning of the age of social media: think before you tweet.
In this case, per Rolling Stone, Timberlake tweeted that he had been inspired by the speech that actor Jesse Williams gave while accepting the Humanitarian Award at the BET Awards that July. Unfortunately, things took a turn for the heated when journalist Ernest Owens tweeted what the kids today are calling a clap-back. "So does this mean you're going to stop appropriating our music and culture?" Owens wrote, before bringing up one the aforementioned Super Bowl scandal. "And apologize to Janet too."
Timberlake's response: "Oh, you sweet soul. The more you realize that we are the same, the more we can have a conversation. Bye." That only made things worse—so bad, in fact, that JT issued an apology mere hours later. "I feel misunderstood. I responded to a specific tweet that wasn't meant to be a general response. I shouldn't have responded anyway...," he tweeted, adding: "I was truly inspired by [Jesse Williams'] speech because I really do feel that we are all one... A human race. I apologize to anyone that felt I was out of turn. I have nothing but LOVE FOR YOU AND ALL OF US."
Something tells us he won't be live-tweeting from the BET Awards anytime soon.
He's been accused of ripping off songs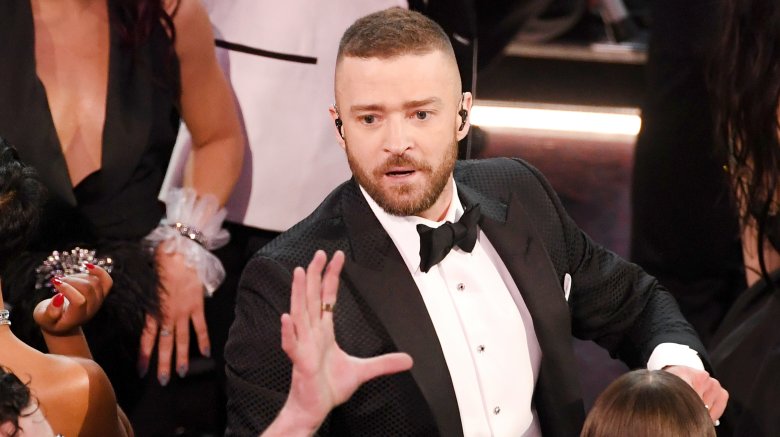 Getty Images
2016 wasn't exactly a great year overall for Justin Timberlake. The singer was accused in three separate lawsuits of ripping off songs. The first incident came in January, when two members of the '70s group Sly, Slick and Wicked sued Timberlake's record label, alleging that the Timberlake-Jay-Z hit "Suit & Tie" sampled its song "Sho' Nuf" and entitled the band to royalties, reported TMZ.
The following month, per Page Six, Timberlake and will.i.am were sued by PK Music Performance, which alleged that the 2006 song "Damn Girl" was "not the product of independent creation" and actually copied portions of the 1969 song "A New Day (Is Here at Last)."
Then in April, Timberlake was sued by Cirque du Soleil, of all things, over the song "Don't Hold the Wall," which the theater company claimed copied its song "Steel Dreams," reported Reuters.
Messing with Cirque du Soleil? Come on, now.
He dissed Las Vegas residencies (and Britney)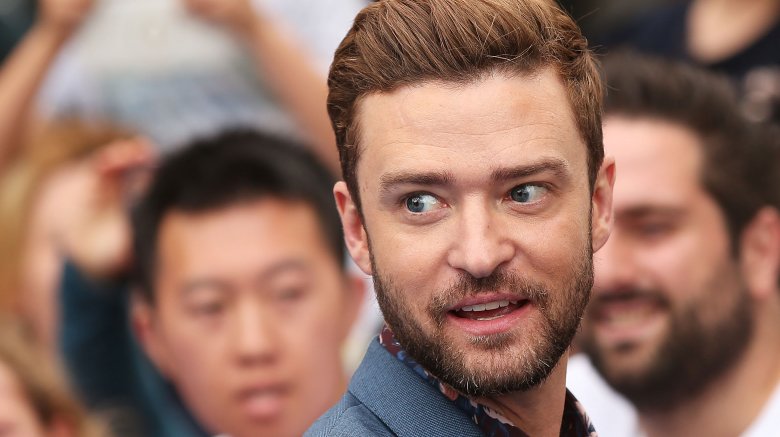 Getty Images
If you thought Timberlake would be done shading Spears by 2018, you're overestimating him.
In January 2018, he sat down with Zane Lowe on BBC's Beats 1 Radio and dissed Las Vegas residencies — the most famous of which in the last decade has been Spears' "Piece of Me" residency, which has raked in an estimated $15 million per year for the last four years, according to The Blast.
When asked if he'd consider holding a residency of his own in Sin City someday, Timberlake said, "I mean I wouldn't rule it out if it was something that was different. I definitely don't ... you know ... [laughs] ... it feels like ... you're planning your retirement. You know what I mean? So for some reason that feels like scary to me." He then added, "The person who did Vegas better than anybody was Prince." 
We see you, JT.
He unintentionally released a highly controversial song
Getty Images
Timberlake found himself in hot water again in July 2013 after he released the single "Take Back the Night," which awkwardly shared a title with an organization that strives to end sexual assault and domestic violence. Amid reports that the foundation was threatening legal action, Timberlake released a statement in which he essentially played dumb.
"Upon the release of my new single 'Take Back the Night,' I was made aware of an organization of the same name called The Take Back the Night Foundation," he said (via Vulture). "I wanted to take this opportunity to let all know that neither my song nor its lyrics have any association with the organization. As I've learned more about The Take Back the Night Foundation, I'm moved by its efforts to stop violence against women... It is my hope that this coincidence will bring more awareness to this cause."
After this drama, don't be surprised if a fact checker shows up on Timberlake's next set of liner notes.
Is he distancing himself from 'N SYNC?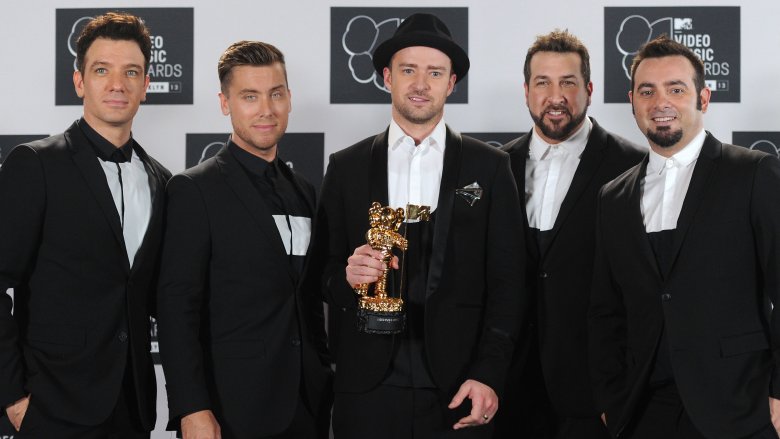 Getty Images
Justin Timberlake owes much of his career to the success of the boy band 'N SYNC, which dominated the pop music world in the late '90s and early '00s, yet in recent years, Timberlake has done things to suggest he'd like to say "Bye, Bye, Bye" to his past.
For one thing, he didn't invite the other four guys to his 2012 nuptials, which is kinda crummy. For another, despite inviting the guys to perform during his Video Vanguard celebration at the 2013 MTV Music Video Awards, they wound up barely appearing on stage, which allegedly upset them, according to Us Weekly.
Then, in February 2017, Timberlake spoke to The Hollywood Reporter about why he left the boy band, claiming, "We were on a stadium tour, and I just felt like the whole thing was too big. It started as a fun snowball fight that was becoming an avalanche. And, also, I was growing out of it." He added, "I felt like I cared more about the music than some of the other people in the group. I felt like I had other music I wanted to make and that I needed to follow my heart."
Granted, being forced to wear matching leather outfits and sing songs called "Digital Get Down" sounds like a miserable experience, but come on: don't bite the hand that once fed you millions of dollars.
He's been accused of cheating on Jessica Biel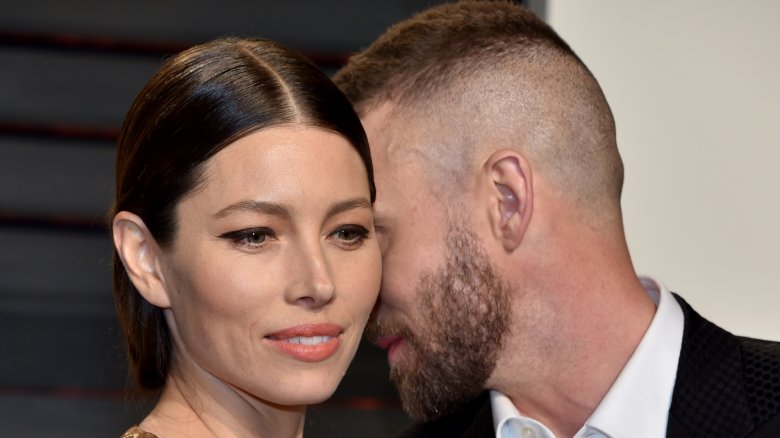 Getty Images
While Timberlake and actress Jessica Biel are happily married with a son, it's no secret that their road to the alter was filled with dramatic headlines, breakups and, perhaps worst of all, multiple allegations of cheating. Arguably the biggest allegation came in October 2010, when Us Weekly reported that Timberlake had engaged in a three-day fling with actress Olivia Munn after meeting her at an event for MySpace. (Remember that?) Timberlake vehemently denied the report.
Still, rumors of infidelity continued to plague their relationship. On the heels of their breakup in 2011, Timberlake's Friends with Benefits (2011) co-star Mila Kunis was accused of being the catalyst. Even after he and Biel got back together later that year, Us Weekly soon reported that Timberlake had visited Scarlett Johansson's apartment after flirting with her all night.
Uh. All's well that ends well?
About that wedding video...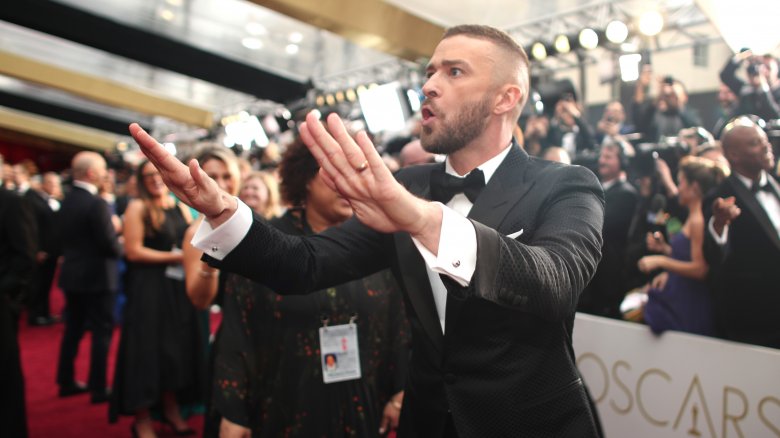 Getty Images
Timberlake and Biel's relationship continued to make awkward headlines even after they tied the knot. In October 2012, a video allegedly shown at the couple's nuptials in Italy hit the internet. In the footage, a handful of homeless people in Los Angeles are supposedly filmed congratulating Timberlake and Biel on getting married.
As one might expect, the video prompted a massive backlash online. Timberlake was forced to kind-of-sort-of apologize for the clip's contents on his website. Calling the video "silly" and "unsavory," Timberlake insisted he had "no knowledge" of the video's existence and "had absolutely ZERO contribution to it." 
"My friends are good people," he said on his site (via People). "This was clearly a lapse in judgment, which I'm sure no one who is reading this is exempt from. But, I don't believe it was made to be insensitive. More so, I think it was made as a joke on me not having that many friends attending my own wedding (which IS kind of funny if you think about it)." Is it, though?
He continued, "Like many silly rumors that I have been made aware of about the week: It was NOT shown at my wedding. I think we can all agree that it was distasteful, even though that was not its intention." Timberlake ended his note by saying he was going to make the friend who made the video complete at least 100 hours of community service. "Boom," he added for emphasis. To which we add: Oy.