The Heartbreaking Loss Vanna White Experienced In The 80s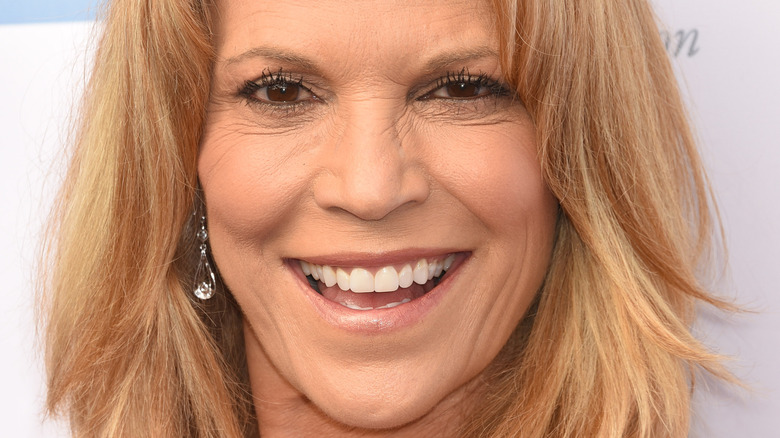 Ga Fullner/Shutterstock
Legendary "Wheel of Fortune" co-host Vanna White has been admired by many for decades thanks to her style, charisma, and charm. White and her fellow co-host, Pat Sajak, have spent 40 years turning the game show into a cultural touchstone. According to Variety, "WoF" was the most-watched syndicated series of all time for more than two decades (alongside "Jeopardy," of course). White told the outlet something not many knew about her: before she was ever on "WoF," she was once a contestant on "The Price Is Right." She even wrote to "Wheel of Fortune" to be a contestant on the show, not realizing she could actually audition to work on the show. 
But as it turns out, at the height of her fame in the '80s, White was concealing a tragic loss. "It was May 17, 1986," she told People in 2019, still remembering the exact day. "The second I heard about it, I fell to my knees. It was just devastating." More than 30 years after that fateful moment, she opened up about the event that devastated her and revealed how her fans helped her cope.
Vanna White's fiance was killed in a plane crash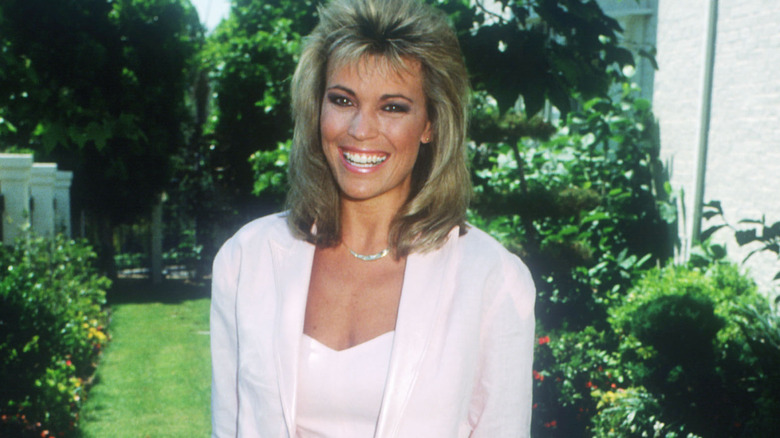 Barry King/Getty Images
In 1986, Vanna White's then-fiance John Gibson, who had been a regular on "The Young And The Restless" from 1981 to 1982, died when his small plane crashed near Van Nuys airport in Los Angeles, per UPI News. The outlet reported at the time that his crash was so violent that his body could only be identified through dental records, and sadly, it was White who had to inform his employer of his death. 
Even though the "Wheel of Fortune" co-host was deeply affected by the loss, she never spoke openly about her devastation. Instead, she continued to dazzle viewers of the iconic game show day in and day out. "It was obviously very hard. It's so hard to lose someone instantly like that and be in the public eye you want to mourn yourself," she said on "The Tamron Hall Show" in 2021. 
She also suffered the indignity of the tabloids spinning wild tales at the expense of her late fiance, something she found incredibly painful. In 1987 she told the Associated Press that the tabloids "don't let you mourn and grieve." She called the tabloids "disgusting" for printing the headline, "'Vanna Brings Back Lover From the Grave.'"
Vanna White credits her fans for pulling her out of darkness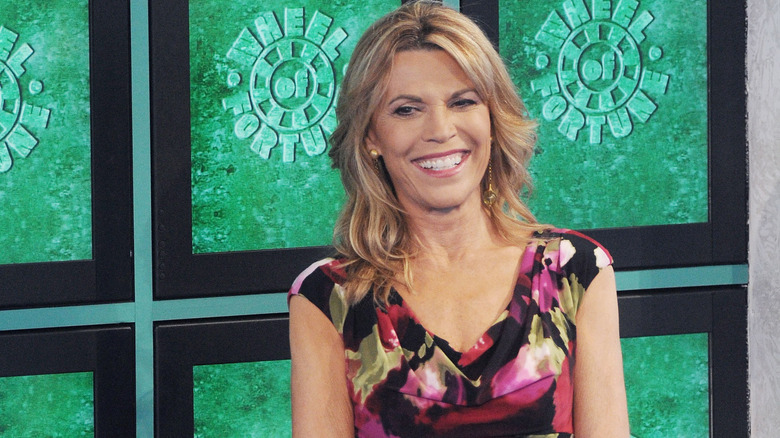 Gerardo Mora/Getty Images
Fandom has the power to unite devotees, but it also can uplift and support their beloved stars. That was certainly the case for Vanna White, who told People in 2019 that Vanna fans (or "Vans," as they're affectionately known) reached out to her with messages of love and support that helped get her to get through the tragic loss. "I heard from so many people who had shared the same experience of losing someone instantly in an accident, and that really helped me."
Adding that the tragedy was an isolating incident for her, in that she felt she was the only one in the world who could experience this type of loss, she told Tamron Hall on her eponymous show in 2021 that her fans made her realize she wasn't alone. "I felt loved, and I felt protected," adding that they "made it a little bit easier if that's possible."
White went on to find love again. In 1990, she married restaurateur George Santo Pietro. According to The U.S. Sun, the couple shared two children before ultimately divorcing in 2002. Since 2012, she has been in a relationship with John Donaldson, and according to her conversation with Tamron Hall, she thinks of him as more than her boyfriend. "He feels like a fiance. He feels like a husband," White said. "We've been together a long time. I'd call him my husband."