James Corden's Touching Tribute To Takeoff Will Tug At Your Heartstrings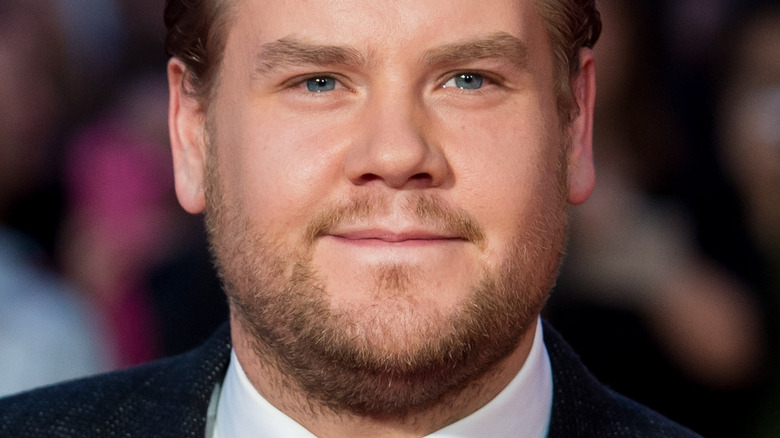 Ian Gavan/Getty Images
High-profile celebrities and fans alike are still reeling following the tragic death of Takeoff (born Kirshnik Khari Ball), a 28-year-old rapper and member of the hip-hop trio Migos. 
"So many prayers. God cover this family," reality star and businesswoman Kylie Jenner penned to her Instagram Story along with a music video featuring the young rhymer, per Us Weekly. Meanwhile, rapper, singer, and actor Drake took to his own Instagram to pay his respects to the late vocalist. "I got the best memories of all of us seeing the world together and bringing light to every city we touch. That's what I'll focus on for now," he wrote. But that's not all. Migos' label, Quality Control Music, also issued a public statement in light of the devastating news. "It is with broken hearts and deep sadness that we mourn the loss of our beloved brother Kirsnick [sic] Khari Ball, known to the world as Takeoff. Senseless violence and a stray bullet have taken another life from this world and we are devastated. Please respect his family and friends as we all continue to process this monumental loss." And now comedian and television host James Corden is also weighing in on the tragedy with his own tribute to the late rapper.
James Corden said Takeoff was 'incredible, warm, and generous'
Just one day after Takeoff's death, host James Corden remembered the late rapper during the November 2 episode of "The Late Late Show With James Corden."
According to Corden, he was "utterly devastated" when he woke up and learned of the 28-year-old's tragic and untimely death. "I got to spend some unforgettable moments with Takeoff over the past few years," Corden reminisced. "He was an incredible guy, warm and generous. Whenever I'd see him, he'd always call me 'Big Drip,' and he knew how much I loved that. And I loved being around him and every member of Migos," he gushed. "Our thoughts are with his family and all of his friends. We have lost someone incredibly special today," he concluded.
As you may recall, Takeoff's rap group, Migos, appeared on several episodes of Corden's late-night talk show and even participated in a segment of the popular "Carpool Karaoke" back in November of 2018. Following Takeoff's death, many in the Twittersphere fondly posted clips of the trio's "Carpool" appearance. "In memory of Takeoff, had to share my favorite moment of him getting his absolute life with the other Migos to 'I Wanna Dance With Somebody' on Carpool Karaoke," one user wrote. Meanwhile, another penned, "I'm actually so upset about the takeoff news... had to share this iconic vid of the group," along with a clip of the group and Corden belting it out to "Sweet Caroline." RIP Takeoff.