Below Deck Med: How Hannah Ferrier Really Feels About Natasha Webb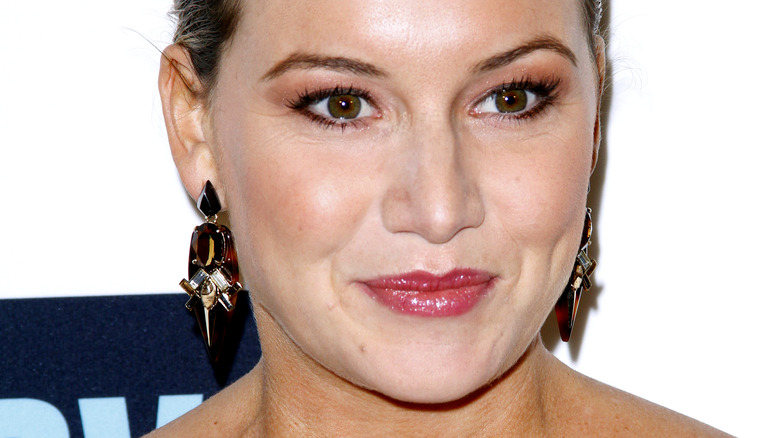 Donna Ward/Getty Images
Hannah Ferrier was a "Below Deck Mediterranean" fixture since Season 1, making the chief stew role hard to replace since her departure after Season 5. Katie Flood came in for Season 6, and while she was a great chief stew, her decision to fire Delaney Evans after just one charter caused tension on the boat. Flood was so stressed out from the pressure that she became physically ill. Following her first and only "Below Deck Mediterranean" season, Flood shared on Malia White's "Total Ship Show" podcast that she stepped back from yachting to focus on her mental health. "The industry alone, it's so demanding on every aspect of your life. Your mental, your physical, your spiritual — it really does consume you."
Season 7 of "Below Deck Mediterranean" found itself with a new chief stew. Natasha Webb's first season started off promising — she came in with a lot of experience under her belt, and her laid-back demeanor made her easy to get along with. Viewers loved her dynamic with her interior team, Natalya Scudder and Kyle Viljoen. However, as the season progressed, fans became increasingly frustrated with Webb,  causing Ferrier to give her thoughts on the newest "Below Deck Mediterranean" chief stew.
Hannah Ferrier doesn't think Natasha Webb will return
Hannah Ferrier is not impressed with Natasha Webb, per Showbiz CheatSheet. "It's really hard because obviously, they've changed the chief stew every season since I left. And I feel like it's such an important role on 'Below Deck' to fill. Because you want somebody who is good at their job, but then at the end of the day ... it's still a reality show. So you want someone who's funny, who's quick." Ferrier went on to say that she does not think Webb fills that role. "She could be very good at her job, but doesn't sound like interesting television."
Webb was liked by "Below Deck Mediterranean" viewers at first, but her initial likability quickly fell after her hot-and-cold treatment of Chef Dave White. While Webb tried to keep her brief romance with White under wraps, it was revealed that they had a prior fling on another boat and she had cheated on her boyfriend with him. Webb and White's relationship turned sour and many viewers thought she had led him on (via Screen Rant).
Webb's drama with her boyfriend also affected her work, and she was often shown texting with him during her shifts. Much of the work fell on Natalya Scudder's shoulders and her frustration boiled over to Webb and Kyle Viljoen, causing friction between the interior, via Bravo. Many viewers felt Season 7 was frustrating to watch and another "Below Deck" chief stew agreed.
Daisy Kelliher thinks Natasha Webb missed the mark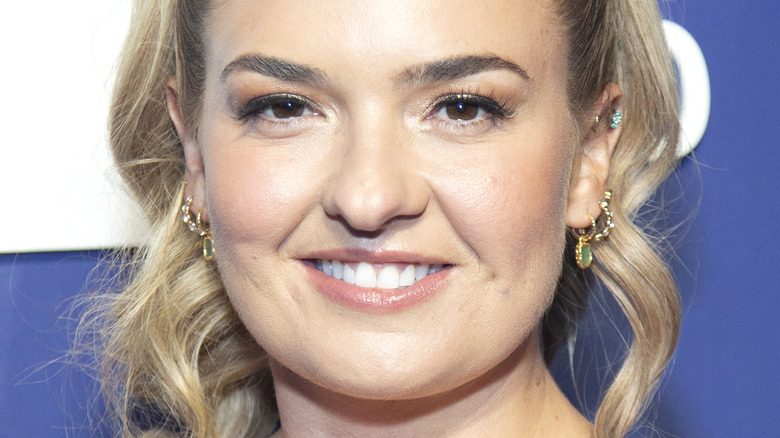 Santiago Felipe/Getty Images
"Below Deck Sailing Yacht" chief stew Daisy Kelliher weighed in on what Natasha Webb has done wrong during "Below Deck Mediterranean" Season 7. She explained to Showbiz CheatSheet that viewers want a chief stew that supports their interior crew. "They want people who back their team, and they want people arguing with the guest, not with each other," she stated. "So unfortunately that's gone a bit wrong for her with the initial Dave thing and the Natalya thing, and yeah Bravo viewers just don't like that." Kelliher admitted that she felt for Webb, and that watching her fumble during her first season was "not easy to watch." She also predicted that Webb would not return to the show, and stated that besides herself, Hannah Ferrier, and Kate Chastain, there have been no other long-lasting chief stews in the "Below Deck" franchise.
While Ferrier was often messy on "Below Deck Mediterranean," fans still loved to watch her. The former chief stew was never afraid to voice her opinions and castmates were often on the other end of her scathing retorts, per The Daily Beast. As for whether she would ever return to the show, Ferrier has said it's unlikely. Since her exit from "Below Deck Mediterranean," the chief stews seem to have a hard time filling her shoes, and hopefully, the next one will have more staying power.