The Reason Drake Won't Settle Down Is Sure To Drop Fans' Jaws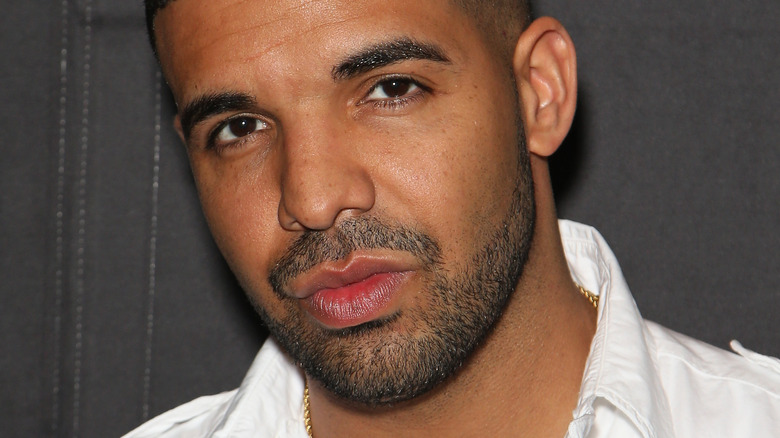 Gabe Ginsberg/Getty Images
As one of the most high-profile rappers in the game, it is inevitable that Drake's relationship history has been of public interest – especially after dating some of pop culture's most talked-about stars. As most already know, the "Find Your Love" hitmaker had an on-and-off relationship with singer and business mogul Rihanna. In a 2010 interview with MTV, Drake called the Fenty Beauty founder "overwhelming and incredible," going on to say she's "a talented person." Then in 2014, Drake told Rolling Stone (via E! News) that Rihanna is "the ultimate fantasy." The Grammy Award winner hit it off with tennis player Serena Williams the following year, but according to Us Weekly, the pair's "flirty friendship" was over just months later.
Drake is a father to son Adonis Graham, who she shares with Sophie Brussaux. In a now-deleted Instagram upload (via NME), Drake shared the first-ever pic of his son online and expressed in his caption how much he was missing his family. "I love and miss my beautiful family and friends and I can't wait for the joyful day when we are all able to reunite. Until then please keep your lights on," he wrote.
While Drake has a history with a number of women, he has never settled down and tied the knot with any of them. In a new interview, he revealed whether he has any plans to do so.
Drake admits he has a habit of dating multiple women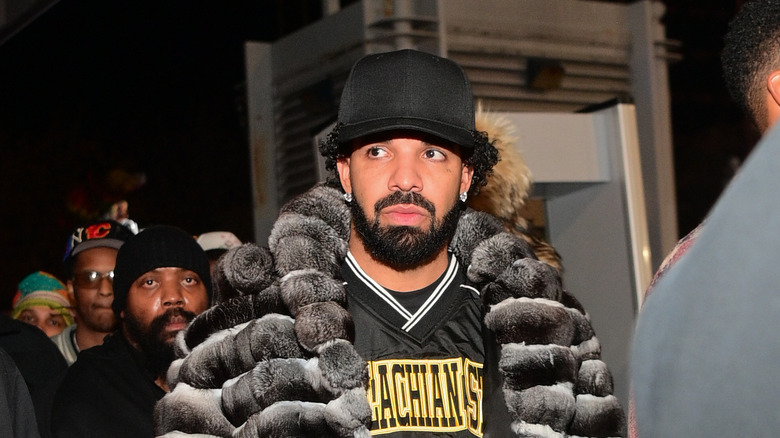 Prince Williams/Getty Images
During an interview with Howard Stern, Drake sat with collaborator 21 Savage and opened up about whether he'll ever be keen to settle down with anyone after years of dating around. "Right now I feel like I get into this habit of dating four or five women to make one woman," he explained, adding, "I like two things from this girl and then I like what this girl does for a living." While walking down the aisle doesn't seem to be of interest right now in his life, he is "sure" that day may come.
One of the main factors holding Drake back appears to be his busy work schedule and career. "I think that, eventually, once all this is said and done for us and that addiction of work and success and forward movement is over, I feel like we're all going to need something real. Hopefully, it's not too late," he said. In the same interview, Drake confessed to watching porn and admitted that he needs to feel "inspired" in order to want to be with someone. "I don't know how to find that with the porn question in there. I just need all those things," Drake continued.
This isn't the first time the Canadian star has opened up about settling down. In 2019, he told Rap Radar that he loves his personal space and that he would only be willing to share it with someone who he believed was "really special."