Why Ariel Winter Emancipated Herself From Her Mother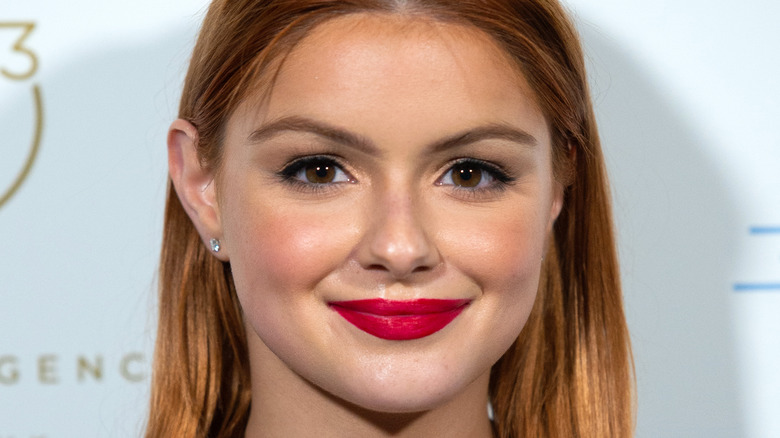 Amanda Edwards/Getty Images
The following article includes allegations of domestic abuse and sexual assault.
Since first appearing as Alex Dunphy on ABC's hit sitcom "Modern Family," actor Ariel Winter has been unable to avoid the spotlight. Joining the cast as one of the leads in 2009, when she was only 11, Winter has essentially grown up in front of the cameras and has immense love for the tight-knit cast. "They're basically a family I grew up with — the crew, the cast, everybody," she said in a 2020 interview reflecting on the show's end.
Naturally, many fans may be wondering what happened with her own family, and why Winter was so quick to refer to her castmates in such a way. Well, as it turns out, Winter has a troubled history with her biological family — most notably her mother — and even formally emancipated herself from her mother in 2015 at the age of 17. Although such a decision may seem drastic, emancipation seemed like a logical step for Winter given the circumstances and she has not looked back. 
Ariel Winter's mother was physically and emotionally abusive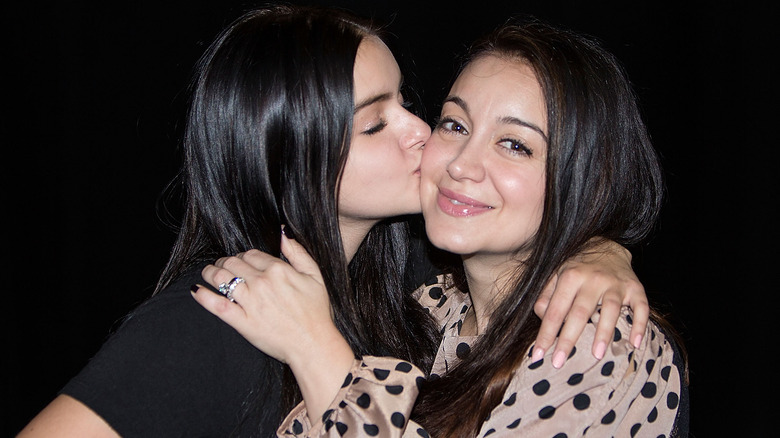 Daniel Knighton/Getty Images
Many fans may not know that Ariel Winter was a working actor before her debut on "Modern Family" in 2009. According to IMDb, her first TV and film roles were in 2005 when she was 7. However, she did not always want to be an actor. In the beginning, it was the choice of her mother, Chrisoula "Crystal" Workman. In a 2017 interview with The Hollywood Reporter, Winter said Workman pushed her into acting largely in order to live vicariously through Winter, as Workman had never got to become an actor herself. Unfortunately, as Winter began acting, Workman allegedly became increasingly physically and emotionally abusive. Court documents in 2012 referred to Workman "slapping, hitting, [and] pushing" her daughter, as well as insulting her about her weight, name-calling, and even depriving her of food. 
Winter shared with The Hollywood Reporter that, even from the age of 7, she even felt sexualized, as her mother dressed her in "the smallest miniskirts, sailor suits, low-cut things, the shortest dresses you've ever seen," as she recalled. "People thought I was 24 when I was 12. If there was going to be a nude scene when I was that age, my mother would have a thousand percent said yes," the actor added. 
All of this trauma led to Winter seeking emancipation from her mother, which began with her elder sister, actor Shanelle Gray, receiving emergency custody of Winter when she was 14 in October 2012, per BBC. 
Ariel Winter formally emancipated herself from her mother in 2015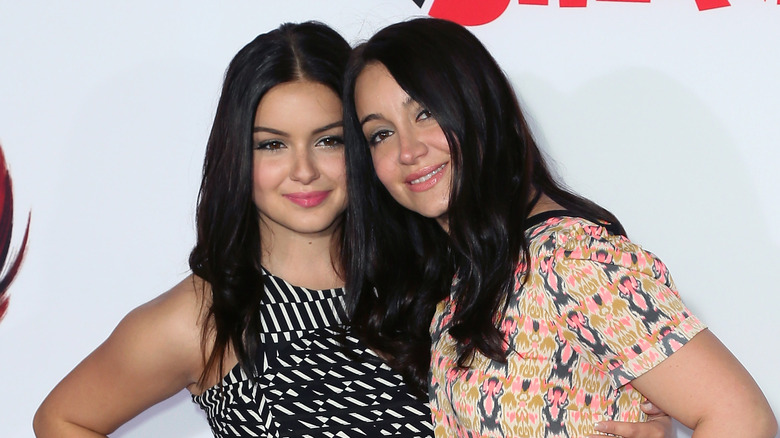 David Livingston/Getty Images
Nearly two years after filing to become Ariel Winter's legal guardian, Shanelle Gray was awarded guardianship of Winter by a Los Angeles court in May 2014, according to E! News. At the time, Winter's father was also put in charge of the actor's finances until she turned 18.
In May 2015, eight months before the actor turned 18, Winter announced on Twitter that she had become legally emancipated from her mother. "I'm really lucky I have an amazing support system and lovely people in my life," she wrote at the time, adding that she wanted to thank her sister and father for their "special support regarding this matter." She added, "I really couldn't have done it without them ... I can't wait to embark on my new adventures." 
To this day, Winter and her sister are very close. In 2015, mere days before she became formally emancipated, Winter posted a Mother's Day tribute to Instagram celebrating her older sister as her surrogate mother. "Happy Mother's Day to the most amazing mother and sister out there Shanelle Gray!" she captioned the now-deleted post, per Glamour. "I love you more than words can even describe."
If you or someone you know is dealing with domestic abuse, you can call the National Domestic Violence Hotline at 1−800−799−7233. You can also find more information, resources, and support at their website.