What We Know About Jeff Bridges' Music Career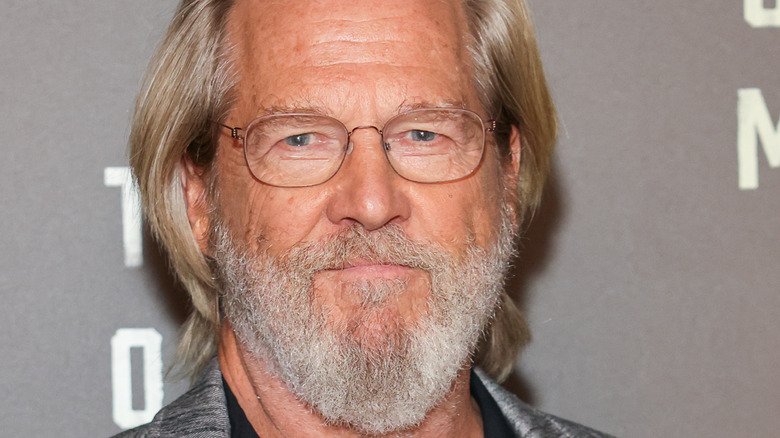 David M. Benett/Getty Images
The Dude. Bad Blake. Bill Django. The list of famous roles Jeff Bridges has played over the last six decades is as long as it is iconic. In 2006, Philip French famously called Bridges one of Hollywood's "finest actors" in a piece for The Guardian and this accomplishment has not gone unseen. The 72-year-old Los Angeles native has rightfully won an Academy Award and two Golden Globe Awards over the course of his career.
What some fans may not know is that Bridges is also a successful musician — a passion he turned into a profession in 2010. Bridges' music and film careers have consistently intertwined. In fact, his band is called The Abiders after the mantra from "The Big Lebowski." And, it was his role as a has-been singer in "Crazy Heart" that earned him an Oscar in 2010. In 2014, South Sand Magazine wrote that growing up as a teenager in California, rock n' roll was Bridges' "muse." But what does he listen to these days? Is he still as passionate about pursuing a career in music as he was years ago? The answer to those questions may just surprise you.
Jeff Bridges has released three studio albums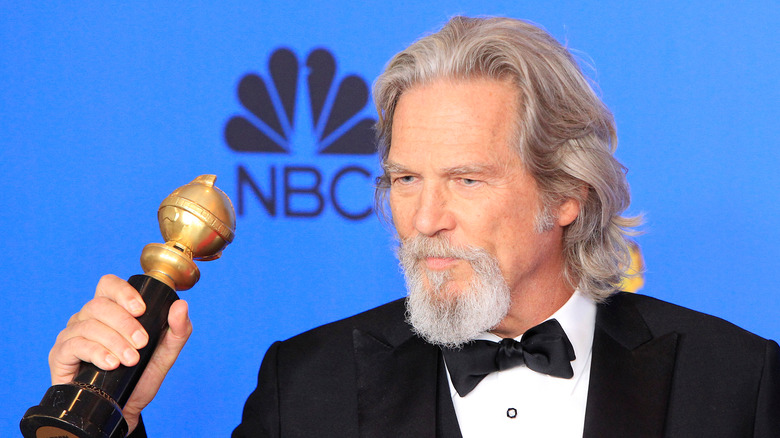 Joe Seer/Shutterstock
In 2014, Jeff Bridges spoke to The Washingtonian about balancing his music and acting careers and maintaining a healthy work-life balance despite his global success. When asked if he believes people's perception of him has changed since playing a musician in "Crazy Heart," he explained, "I hope they find me an interesting artist in the musical vein. People do tend to pigeonhole folks, so I guess I expect a bit of that, but I'm hoping people are open-minded."
Bridges went on to discuss the difference between him playing music as himself versus as a character, as he did in the film. He shared, "When you're doing a movie, you're always playing a character, and for me the beginning place for a character is myself, so I think about aspects of myself I might use." To date, Bridges has actually released three studio albums. The most recent, "Sleeping Tapes," hit the public's ears in 2015 under the label Squarespace. In their review of the album, Pitchfork described it as a "remarkable" recording. "His warm-hearted spirit — his evident joy at just being alive — is infectious. Way beyond sleep aids, you get the sense that Bridges would be a hell of a life coach. The Dude abides."
Jeff Bridges cites Leonard Cohen, Bob Dylan, and the Beatles as some of his many idols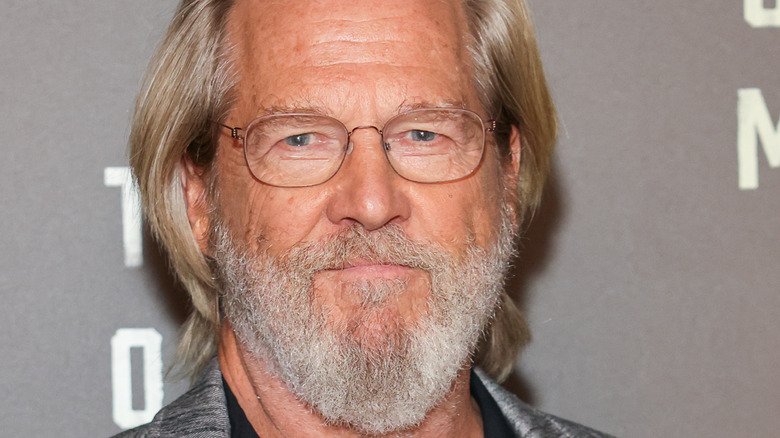 David M. Benett/Getty Images
Jeff Bridges has always been transparent about the influence of music on his life. At the start of the COVID-19 pandemic, he told American Songwriter, "It's been a wonderful friend throughout the years, when I've been making movies. When you're all alone, holed up in your hotel room, and you've got your guitar there, you can spend hours hanging out with the guitar."
In a recently updated South Sound Magazine article, Bridges explained that his first memories of music are from his early childhood, listening to Buddy Holly "coming out of my brother's bedroom." He added that, while his music and film interests have always complimented one another, he never necessarily sought out musical films, though those were the ones that interested him most. "They kinda have to match the quality of the movies that I've done already about music. You know 'Baker Boys' and 'Crazy Heart,' they put the bar up pretty high," he said.
The actor and musician concluded by saying he credits a lot of musical heroes with influencing him to play, from Tom Waits to Leonard Cohen, and Bob Dylan to the Beatles. If one thing is for sure, it's that Bridges has become a musical idol for others, just like these aforementioned musicians were to him. And if the past six decades have served as any indication, he doesn't plan on slowing down any time soon.