Hugh Jackman Gave Nicole Kidman A Sweet Gift At Her Wedding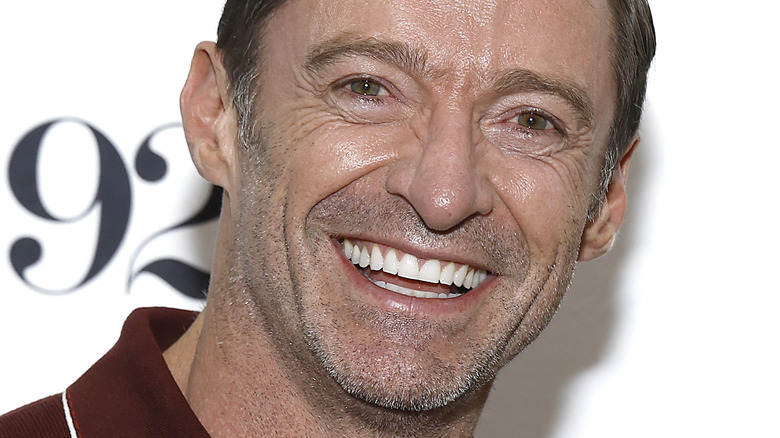 John Lamparski/Getty Images
Nicole Kidman and Hugh Jackman have been through a lot in their friendship. The two Aussie actors have known each other since the 1990s, when Jackman became romantically involved with one of Kidman's best friends at the time, Deborra-Lee Furness. They then became closer when they worked together in 2008 in Baz Luhrmann's war-adventure film, "Australia." Speaking to Australian Women's Weekly, Kidman credited Jackman and his wife forhelping her get through her divorce from Tom Cruise in 2001. (As fans know, she and Cruise married in 1990 after starring in "Days of Thunder;" they were together for more than a decade before they separated and divorced.) As Kidman told the magazine, "When I got divorced, Hugh and Deb were so much a part of my healing. They were some of my best friends through that period" (via Us Weekly).
While she didn't elaborate on her statement, Jackman and Furness remained a supportive presence in her life as the "Moulin Rogue!" actor moved on and found her happily ever after with country singer Keith Urban. In fact, the "Logan" star and his wife were among the few celebrity guests who witnessed Kidman and Urban exchange vows in a lavish wedding in Sydney on June 25, 2006 (via People). And, to show his love for the newlyweds, Jackman gave them the sweetest, most incredible wedding gift.
Hugh Jackman sang for Nicole Kidman and Keith Urban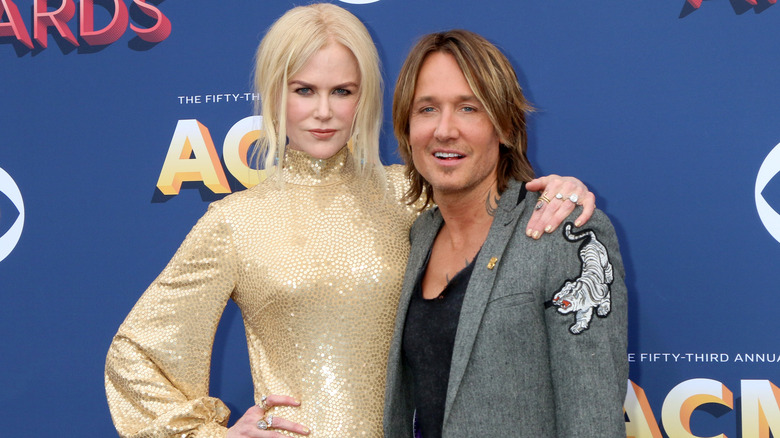 Kathy Hutchins/Shutterstock
In lieu of traditional wedding gifts, Hugh Jackman dedicated a song to Nicole Kidman and Keith Urban at the couple's wedding in Sydney, Australia in 2006. Speaking to Hollywood.com, Jackman said he sang one of Urban's favorite songs, "Tenterfield Saddler" by Peter Allen, at the request of Kidman herself. "I sang that for them and Keith sang, as well," he said, as he shared details of the wedding to the outlet. "It started at about 4:30-5:00 p.m. and I think it was done at 1:00 a.m., so that's respectable."
The "Logan" star described the ceremony as the most romantic and beautiful wedding he's ever been to — well, next to his own, of course. "They really seem like a fantastic couple," he gushed, before saying of Kidman, "She just looked like a princess, she looked amazing. What I noticed was just how happy she was — I mean she's obviously so genuinely thrilled and obviously madly in love."
Per The Knot, Urban and Jackman were joined by Crowded Hour singer Neil Finn in serenading Kidman and the guests. Meanwhile, other celebrities present were Russell Crowe, Baz Luhrmann, and Kidman's known close friend, Naomi Watts. According to reports, around 230 guests consisting of family and close friends attended the ceremony, including Isabella and Connor, Kidman's adopted children with Tom Cruise. 
Hugh Jackman reportedly caused a problem in Nicole Kidman and Keith Urban's marriage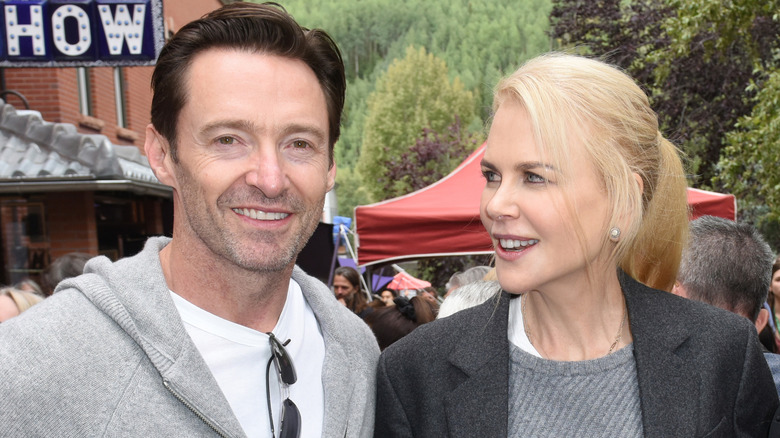 Vivien Killilea/Getty Images
In 2019, Nicole Kidman and Keith Urban were hounded with separation rumors after Life & Style claimed they had hit a rough patch in their marriage. At the time, sources claimed that Kidman turned to Hugh Jackman and his wife Deborra-Lee Furness for advice and support, although this only caused more problems between her and Urban. "Hugh and Deb love sharing their wisdom with an old friend — but Keith does get frustrated with how she goes running to them with every little problem," an insider told National Inquirer (via New Idea). "He puts up to it to a point... but it's certainly a little insulting that she listens to them more than she does her own husband!"
In the Life & Style exclusive, it was said that Kidman and Urban were having "some major issues" and that their marriage was already at "a breaking point." "Their marriage is like a roller coaster and it's been a living hell lately," a source told the publication, adding, "Nicole and Keith have had trial separations before, but nothing changes. It becomes more of a struggle to stay together. They might not be able to do it anymore." However, Gossip Cop later debunked the claims, citing a rep for Urban, who denied the allegations and reportedly told them, "I guess they have to fill their pages somehow." To date, Kidman and Urban remain very much together and appear to be going stronger than ever, having celebrated their 16th wedding anniversary just last June, per People.