Hilary Duff Has An Unexpected Connection To The Royal Family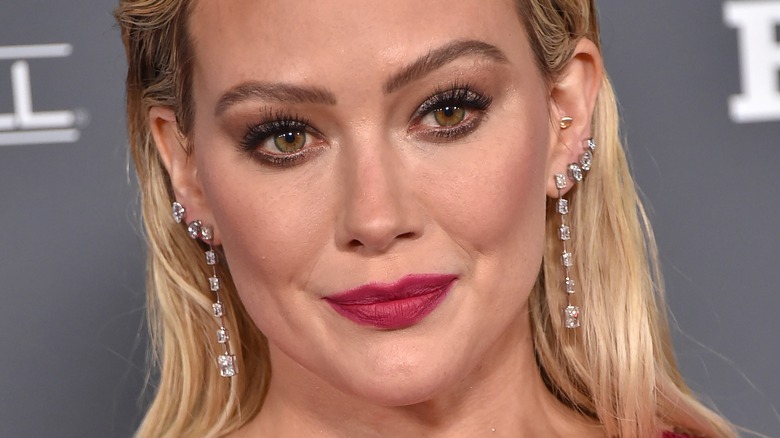 DFree/Shutterstock
To many fans, Hilary Duff has become Disney royalty. The actor kickstarted her career by taking on the role of Lizzie McGuire in the titular children's series as a mere teenager (via IMDb). It was a defining role for both Duff and Disney through the aughts. Overnight, Duff was enshrined as Disney royalty in the industry — but what many people may not know is that she has a strong connection to the actual British royals.
When people picture the royal family they may think of the late Queen Elizabeth II or perhaps Prince Harry, because that's what people have seen in the media. The royal family, however, has had a long history that dates back to the 9th century, which is over 1,000 years ago (via Parade). There has been so much history in the family that sometimes names and members can get lost in the family tree.
With their long bloodline, it's not hard to imagine that many celebrities can be connected to the royal family. Many of whom have even joked about their connection, including Ellen DeGeneres. In fact, DeGeneres has a connection to both the late Queen Elizabeth II and the Duchess of Cambridge, Kate Middleton. The comedian once joked, "Kate Middleton and I are distant cousins, and I don't know if she thinks I'm joking, but I'm going to confront her" (via The News). While many famous faces have been linked to the royal family, Duff is the true winner with her connection to the famous British monarchs.
Hilary Duff is the most royal celebrity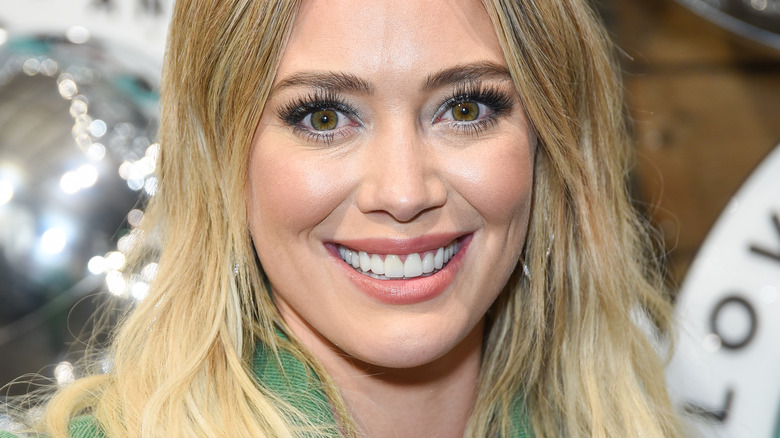 Presley Ann/Getty Images
The British throne seems out of reach for many people, but Hilary Duff is one step ahead of the rest. The "Lizzie McGuire" actor has claimed the top spot as "most royal" amongst a plethora of celebrities (via CBS News). Duff has become part of a list that not many celebrities can say they are on.
Research conducted by Find My Past showed Duff is related to a "gateway ancestor" named Alexander Spotswood. According to CBS News, a "gateway ancestor" is "a person with a long-proven descent from royalty." This may seem like a reach, but the outlet reports that Spotswood served in the British Army and was the "10th great-grandson of Edward III." Britannica reports King Edward III ascended to the British throne in 1327. For perspective, this was almost 600 years before Queen Elizabeth II. However, the late British monarch was a direct descendent of King Edward III as she was his 18th great-granddaughter (via Study). This makes Duff's claim to the royal family stronger than most celebrities in the same boat.
This isn't Duff's only connection to the former British monarch. According to the report, Duff is connected to Catherine Car. CBS News shared that Car was allegedly one of the illegitimate daughters of former King Henry VIII. Duff's connection to the royal family may not be as close as you think, but it is close enough to get her the top spot.
Hilary Duff's royal blood goes beyond just the British monarchs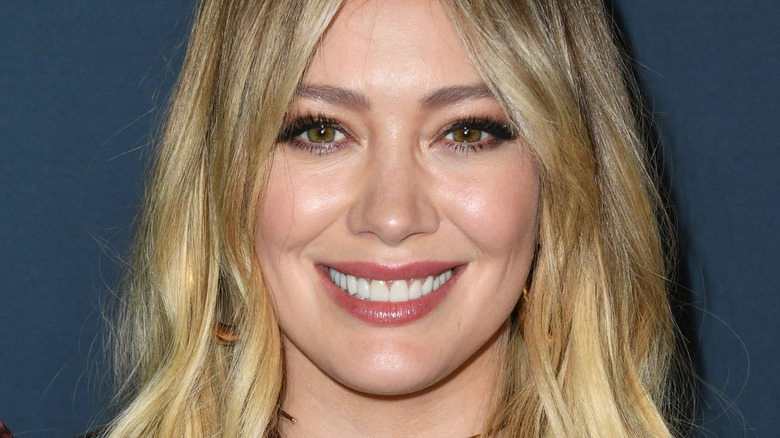 Jon Kopaloff/Getty Images
Hilary Duff has become an icon in acting, and as if she couldn't get any cooler, she is related to British royalty. Like many celebrities, she found out that she had been connected to Queen Elizabeth II. But the "Lizzie McGuire" actor took it one step further and is also connected to a famous Scottish king.
Yahoo! Entertainment reported the actor decided to delve deeper into her family history on an episode of "Who Do You Think You Are." It was here that Duff learned that the Scottish king, Robert the Bruce, was related to her. While being related to any royal has to be exciting, it was even more special for Duff when she learned how revolutionary he was. The outlet reported that King Robert led and won one of the most important battles against Britain (Brittanica specifically cites the "decisive" Battle of Bannockburn). The historian even called the king the "superhero of the medieval kings." King Robert allowed the Scottish people freedom and peace in 1314. Even Duff realized how amazing the king is as she said, "He was just a bada**."
The historian, Dr. Nick Barratt, joked to Duff, "If it was the 13th century, you would be a princess. I feel I should bow." Duff laughed and joked, "Where's my crown?" Barratt continued to reiterate the fact that she is, in fact, royal. So, from acting, and singing, to royalty, Duff is truly a triple threat.