Hilary Duff Opens Up About How Lizzie McGuire Temporarily Hurt Her Career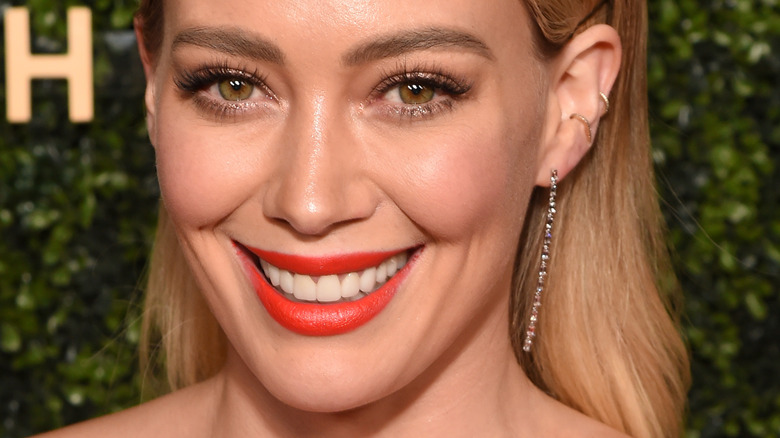 Michael Kovac/Getty Images
Hilary Duff first became a household name in 2001 while playing the role of Lizzie McGuire on the hit Disney Channel show of the same name. After two successful seasons, the show also had its own big-screen movie in 2003.
As noted on her IMDb page, Duff continued her career as an actor in the following years once her Lizzie McGuire days were over. Typically, she would book roles that appealed to a teen audience: "A Cinderella Story," "Raise Your Voice," "The Perfect Man," and "Material Girls," to name a few. While regularly appearing on the big screen, Duff was also a singer releasing chart-topping albums. As of this writing, she has released five studio albums and two compilations. On the U.S. Billboard 200, two of her LPs have reached the No. 1 spot. Her last album, "Breathe In. Breathe Out.," dropped seven years ago, in 2015.
In a recent interview with Cosmopolitan, the "Come Clean" hitmaker revealed whether she would still choose to be a child star if she was able to do it all over again. "I wouldn't do it all exactly the same, but I can't look at my life and be like, 'I wish this was different,' because I don't know if it would get me to where I am right now," she explained. With that being said, there was a time when Duff's famous Lizzie McGuire role kept her from getting jobs she wanted. Here's why.
Producers and casting agents couldn't separate Hilary Duff from Lizzie McGuire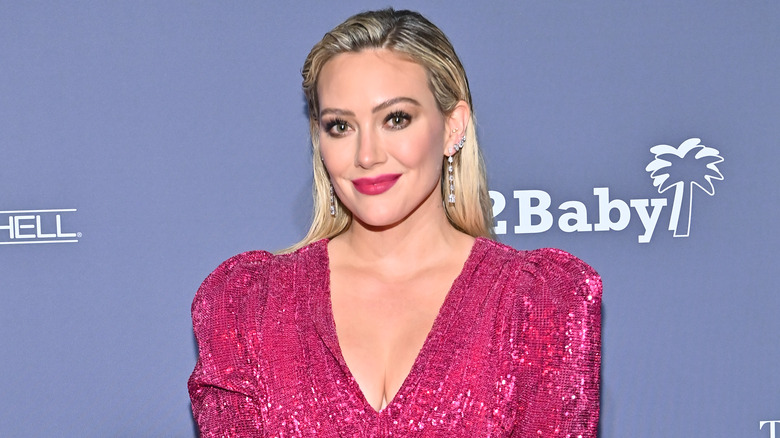 Stefanie Keenan/Getty Images
Even though Hilary Duff's career was in demand after "Lizzie McGuire," she still had a hard time booking certain jobs. When she would attend auditions and get callbacks, she found herself getting dropped from the role after producers and casting agents could not separate her from her Disney Channel character. "'Oh, she's too famous. She's too sweet. We know her as Lizzie McGuire,'" Duff told Bustle, adding, "I'm like, 'Why are you giving me the callback then? Don't f***ing waste my time. I'm driving to Venice for this s***!'"
"I was like, 'I'm me! I'm Hilary, not that person. That's a made-up person," she noted. Yet, while Duff's "desire to be seen as a person outside of a character" remains strong, she admitted that has a soft spot for the character. "There was a point in my life where I couldn't stand Lizzie McGuire. I was like, 'I don't want to hear that name ever again!'" Duff told Los Angeles Times in May 2021. "Now that I'm my age, I'm like, 'I love her.' This is where it all began for me."
Even though the likes of Miley Cyrus and Selena Gomez have pursued huge careers after Disney, Duff believes the young stars from her era weren't taken as seriously. While struggling on the acting side, she also had challenges with her music career. "I was selling just as many records as all of the contenders in my realm, and selling out huge arenas," Duff revealed to Bustle, "but could barely get played on the radio." Will "How I Met Your Father" be the comeback Duff deserves?