Why Keanu Reeves Isn't A Fan Of Social Media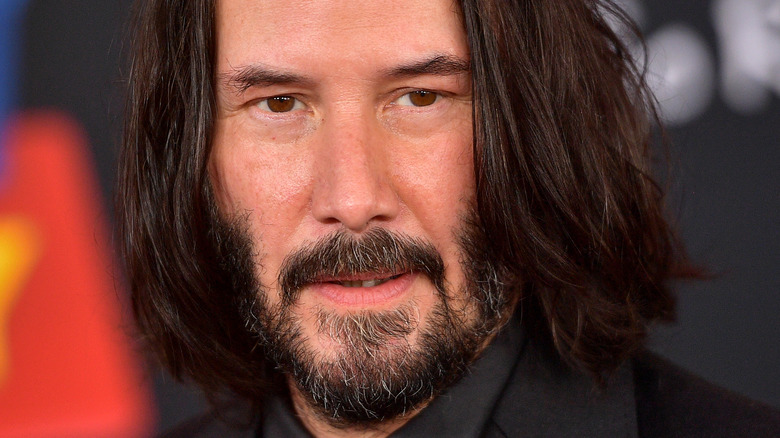 Matt Winkelmeyer/Getty Images
Keanu Reeves is undoubtedly an icon. From "Bill & Ted" to "John Wick," the actor's résumé is both incredibly impressive and memorable. 
For nearly four decades, Reeves has been a staple of the industry. He's done comedy. He's done action. He even took on horror with "Bram Stoker's Dracula." However, he's not beloved just for his performances. The actor is known to be incredibly kind, thoughtful, and an all-around good person. Reeves donates to charity. He treats women with respect. He treats his co-workers well. As a result, he has a loving, dedicated fan base. Beyond that, he's perhaps the most memed actor, but interestingly, most of the jokes surrounding him are more positive in nature.
While he was affectionately dubbed "the Internet's Boyfriend," Reeves doesn't have a strong interest in accepting that role. He does appreciate his fans, but you won't find him sharing that love on social media.
Keanu Reeves values his privacy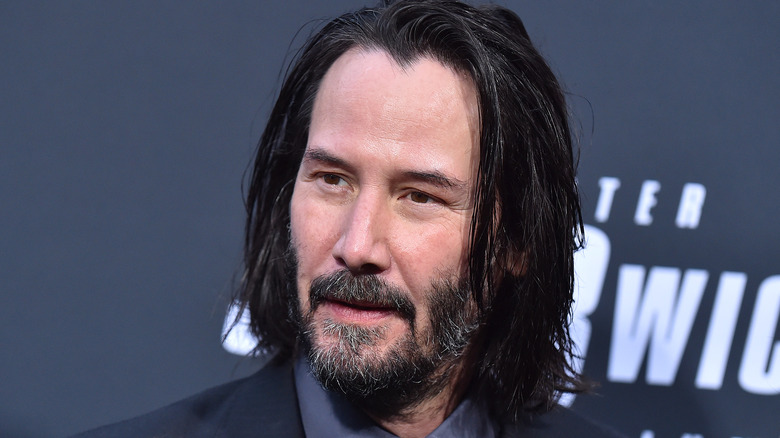 DFree/Shutterstock
Despite being one of the most successful actors in the world, Keanu Reeves isn't big on the Hollywood scene. The "Matrix" star doesn't speak much on his romantic relationship with girlfriend Alexandra Grant. He doesn't even share his generosity and charitable efforts with the public. Not only is he notoriously tight-lipped about his personal life, but he also steers clear of social media entirely. 
"[Privacy] is important to me," Reeves told Entertainment Tonight. "And yeah, I don't really have anything to say about anything!" When discussing how he copes with fame and public perception, the actor quipped, "I just use alcohol." In all seriousness, Reeves is very straightforward about not wanting his fame to impact his life. In an interview with Parade, he said, "I came to Hollywood to be in movies." While he's "really grateful that [he's] had that opportunity," he's "just a private person."  
Reeves keeps his life to himself because of the freedom it allows him to live whatever life he wants. "It's nice that can still exist."
Keanu Reeves doesn't understand celebrity obsession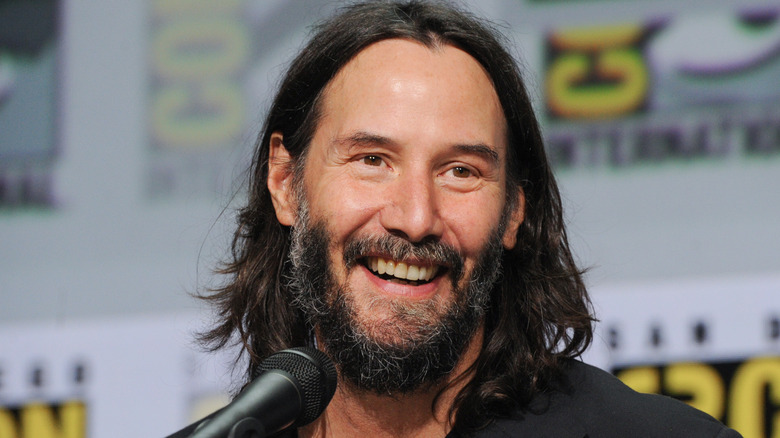 Albert L. Ortega/Getty Images
Although Keanu Reeves is grateful for the fans that make his career possible, the actor doesn't appreciate the level of scrutiny that comes with stardom. He doesn't understand how enjoying his performances make people feel entitled to know the private details about his life.
"I always find it surreal that complete strangers come up and ask me personal questions," Reeves told Parade in 2008. He further explained that he doesn't "mind speaking about work." However, the one thing that will upset him is "when the talk turns to 'Who are you?' and 'What do you do off-screen?'" Fans who act like they have a right to his intimate personal details frustrate him; after all, he's a person, too. "I've been in situations where people have felt they had a relationship with me or something, and I didn't even know who they were."
For that reason, Reeves opts to protect his privacy. Per E! News, fans didn't even know about his relationship with Alexandra Grant until they had been together for a few years, which begs the question: Why should they? "John Wick" is an entertaining movie regardless of Reeves' marital status.