What Jayson Williams' Life In Prison Was Really Like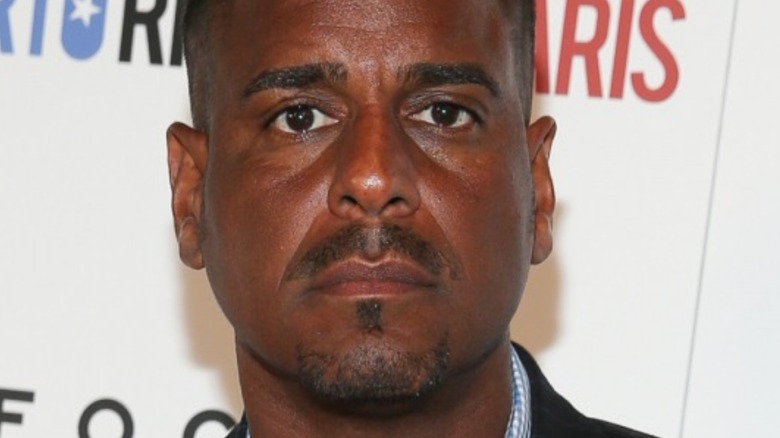 Rob Kim/Getty & undefined
After joining the New Jersey Nets, Jayson Williams set the NBA world alight. At 29, he signed a $90 million six-year contract (per Sportscasting). But, an on-court clash with Stephen Marbury resulted in an irreparable shattered leg injury. His forced retirement at 32 lost the NBA player millions and ended his future career dreams. However, after he was banged up behind bars, his life became even more of a nightmare.
Before his impromptu retirement and future incarceration, the athlete's life had already begun spiraling. The AP reports that during a 1992 Chicago bar brawl with Charles Barkley, Williams smashed a "beer mug" over a man's head. In 1994, he allegedly shot at a truck in a parking lot and was charged with "reckless endangerment and weapons possession," as reported by The New York Times. He escaped prosecution for both incidents, but Williams' combined love of firearms and booze would ultimately prove his downfall.
According to The Smoking Gun, he shot his limo driver dead in February 2002. In a panicked 911 call, Williams' brother claimed Costas Christofi "picked up a loaded gun" and accidentally "shot [himself] in the chest." Prosecutors begged to differ. They argued Williams was "drunk and playing with a 12-gauge Browning shotgun" when it misfired, killing Christofi. It took eight years of legal wrangling, but Williams' attorneys managed to reduce a potential 55-year sentence for first-degree manslaughter down to five years for aggravated assault. So, what was Jayson Williams' life in prison like?
Jayson Williams' life in prison wasn't a cakewalk but it humbled him
An injury ended Williams' chance to be one of the highest-paid athletes in the NBA, and Williams ruined his TV career the night he accidentally killed his limo driver. He served 27 months at Mid-State Prison and later served eight months at Rikers Island for a 2010 DWI.
"My brain was worse than [either facility]," a visibly emotional Williams claimed in an interview with Vlad TV. "That's the biggest prison and the toughest prison I've ever been in."  He managed to get through the nightmare relatively unscathed, at least physically. "Not because I'm a tough guy," Williams admitted, wiping away tears. "Because I didn't go in thinking I was somebody. I was humbled."
"Did I have fights in prison? Yeah I had fights," he shared. He admitted to often starting the fights and said it hadn't been "a cakewalk" inside. "There was times where [I was] losing my mind in there," Williams confessed. "You in prison, and you have to do what you got to do to survive," he explained. Williams concluded that he didn't believe he deserved redemption or a second chance at a TV career as he'd caused irreparable harm. Jayson Williams' life had been a struggle for decades, due to his addiction. "I will try to work to make a positive contribution; that's who I am and what I want my daughters to be proud of," Williams vowed at sentencing, via The New York Post.
Jayson Williams is now sober and helping others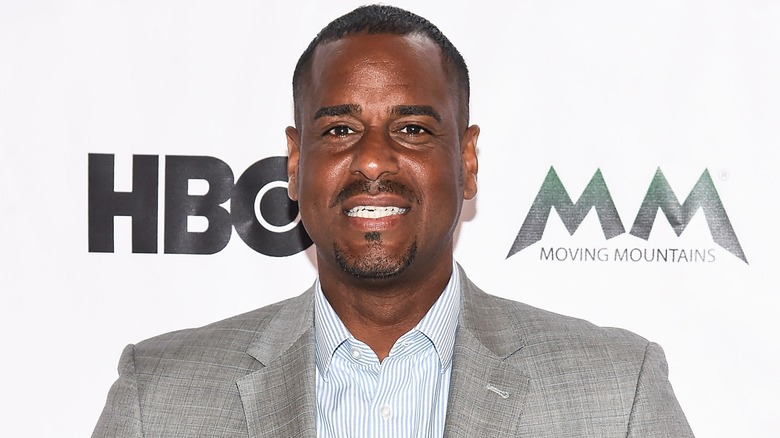 Daniel Zuchnik/Getty Images
He kept his promise, undergoing treatment and maintaining sobriety. Williams sat down with "TODAY" to discuss his addiction journey.
His childhood comprised unbelievable levels of horror and trauma. Williams' sister was "stabbed 17 times and beat over the face with a hammer." She and her sibling began using intravenous drugs and died from AIDS. His third sister was shot in the face by her husband, who then killed himself. Williams took over full-time care of his niece and nephew. The heartbreak, pressure, and "an incident" with his uncle spelled the beginning of the 17-year-old's addiction.
Williams shared that "the only accolade" he will accept is for raising "his kids" as a single teen, all while attending basketball practice and college. "That's the only thing I feel good about these days," he admitted. As for the accidental shooting? "There's not an hour goes by where I don't think about the destruction I've caused," he shared. "I'm sorry, and I take responsibility for that, and I think about it all the time," Williams admitted. He said he now starts his day at 4 am and "just keeps busy" helping others by working with the Rebound program.
If you or anyone you know is struggling with addiction issues, help is available. Visit the Substance Abuse and Mental Health Services Administration website or contact SAMHSA's National Helpline at 1-800-662-HELP (4357).