Details About The Name Of Kylie Jenner's Baby Revealed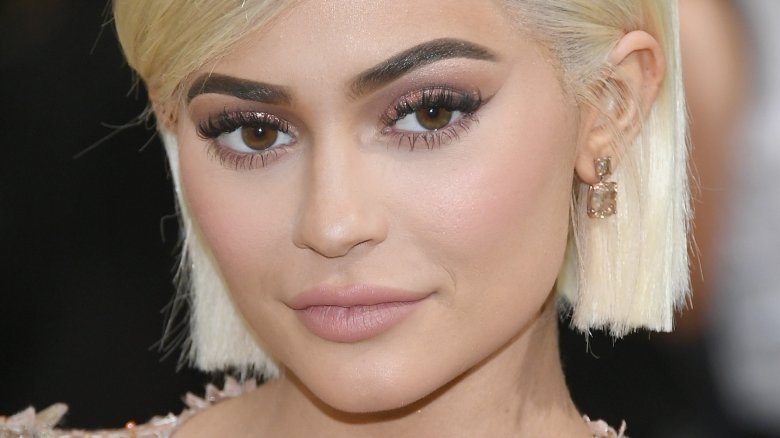 Getty Images
Ready to learn all about the future Keeping Up With the Kardashians star?
On Thursday, Feb. 8, 2018, TMZ published a report, revealing the birth certificate of Kylie Jenner and Travis Scott's daughter, Stormi. According to the certificate, Stormi isn't a nickname but is rather the kiddo's official first name. The baby, who doesn't have a middle name, has taken the last name of her father, Travis Scott, whose real name is Jacques Webster.
The certificate also reveals that Jenner gave birth to her child at California's Cedars-Sinai Medical Center on Feb. 1, 2018. Dr. Thais Aliabadi delivered the baby.
Regarding the name of Jenner's infant, a source told E! News that "the name had been decided on for a while now." And while the inspiration for the moniker has yet to be revealed, some passionate Kardashian-Jenner fans apparently guessed the name correctly weeks before Jenner's surprise announcement.
As Nicki Swift previously reported, Jenner revealed that she'd welcomed a baby girl into the world on Feb. 4. Apologizing to her fans for keeping her pregnancy private, the 20-year-old shared a sweet video on Youtube, giving her followers a peek at the past nine months of her life.
Two days later, Jenner introduced her daughter on social media, posting an unfocused photo of her newborn and announcing her name to be Stormi. The photo has since become the most-liked post in Instagram history, accumulating over 15.3 million likes (via Variety).