The One Thing That Hurt Anna Faris The Most In Her Divorce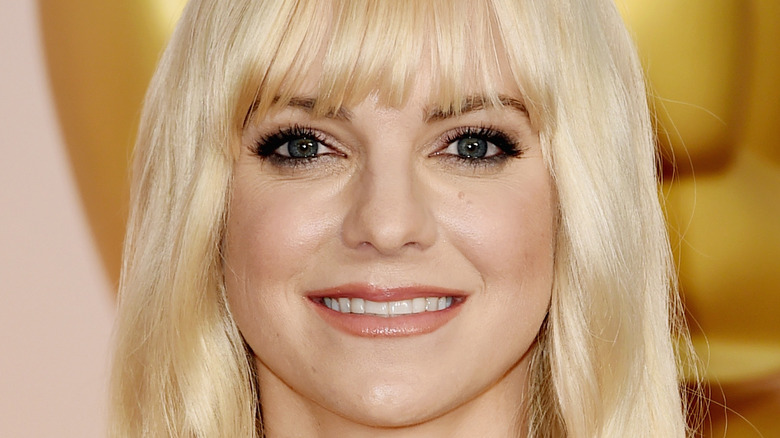 Jason Merritt/term/Getty Images
Anna Faris describes herself as a "divorce veteran." Having already been married three times, previously to actors Ben Indra and Chris Pratt and now to director Michael Barrett, she revealed that having gone through multiple divorces has turned her into somewhat of an expert.
"I'm like a divorce veteran because I've been divorced twice," she joked on Chelsea Handler's podcast "Dear Chelsea" (via E! News), adding that her split from Indra was particularly challenging because of how much it changed her. "It hit hard the first time. I turned into somebody that I didn't recognize. I was always the kind of person that had their fridge filled. And I hosted a lot of dinners. That was back when I had friends." She also said that sometimes, ending an engagement is better than going through with the marriage. "I really feel like calling off an engagement is a smarter, stronger, braver move than what I did," she admitted. "Which was like, well, I guess everyone is expecting this, so let's just go through with it."
While Faris is now in a loving relationship with Barrett, she confessed that her previous divorces almost made her turn her back on marriage altogether.
Anna Faris questioned the point of marriage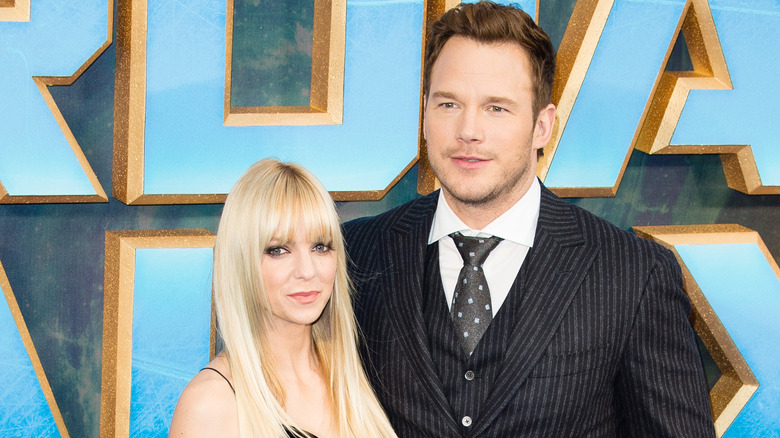 Jeff Spicer/Getty Images
Anna Faris rarely talks about her previous marriage to Ben Indra, but she does a lot of public self-reflection about her relationship with Chris Pratt. In an appearance on Laura Wasser's podcast, "Divorce Sucks!," she shared that she and Pratt are on good terms despite choosing to part ways. "Under all of these uncoupling circumstances, I think that we are so good and respectful toward each other, and I think there is so much kindness and love. And I know we want to get to that ultimate goal — and I know it sounds lame and optimistic, but that's what I want."
But despite achieving her "goal," she admitted that going through two divorces made her question the point of getting married in the first place. "I need to figure out what the purpose is," the actress said on Dax Shepard's "Armchair Expert" podcast. "Is it safety for your children? Is it convention? Is it so other people respect your relationship more? For me, I'm just not quite sure where it fits, especially when it feels so easy to get married, and then there's, like, the untangling in terms of the state getting involved."
Make no mistake. Faris remains a big believer in love, but her divorces made her struggle with the idea of walking down the aisle again. "I am a romantic. I believe in partnership. I believe in companionship," she explained. "I just don't know [if] I believe in the ceremony of a wedding."
Anna Faris revealed what she learned in her divorces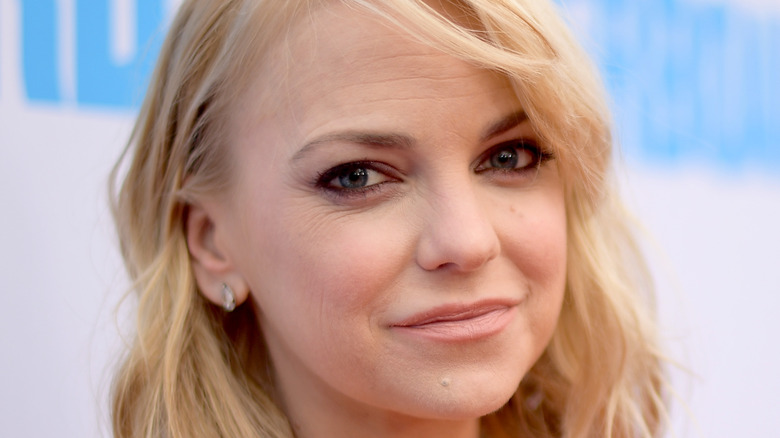 Matt Winkelmeyer/Getty Images
The demise of her previous relationships made Anna Faris realize the importance of taking red flags seriously. "For me, I think after every breakup, at some point I realize that there were a lot of things I ignored that I really shouldn't have," Faris said in an episode of the "Anna Faris is Unqualified" podcast (via Entertainment Tonight). "In hindsight, it felt like my hand was forced. I don't think it was ever an independent decision." This is something she also tackled in her conversation with Kat Von D, saying that she should have known to listen to her gut more. "I'm pretty oblivious sometimes. Especially in relationships," the actor said. "Of course, I don't want to believe that anything [is wrong], but there was that gut feeling that was starting to grow more and more."
But she also acknowledged something in her personality that may have contributed to her breakups. "I've been married twice. My two other marriages were with actors, and I don't think we did a great job of eliminating competitiveness. Or at least I didn't, being a proud person and not wanting to reveal vulnerability," she admitted (via People). "Any hint of competitiveness and comparison, I didn't handle that very well, I don't think — and I hope I've grown from that."